What to make of IOC suspending the Russian Olympic Committee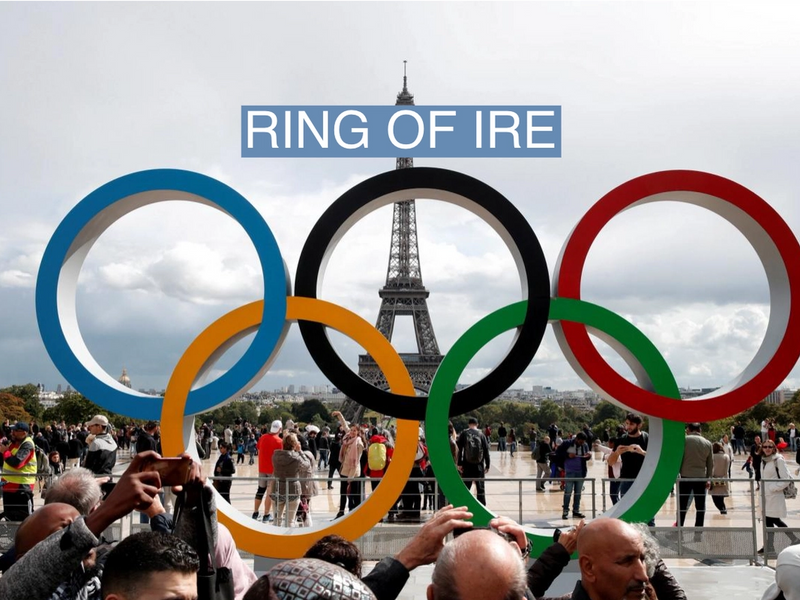 The Russian Olympic Committee was suspended by the IOC on Thursday for violating the territorial integrity of the Ukrainian Olympic body.
A spokesperson for the International Olympic Committee said that Russia had breached the Olympic Charter when Moscow incorporated sports bodies in four different regions in eastern Ukraine on Oct. 5. The suspension won't stop neutral Russian athletes from competing in next year's Summer Olympics in Paris.
The Russian committee called the IOC's move "counterproductive... with obvious political motivations."
Ukraine worries that allowing Russian athletes to compete in Paris will open a channel for Moscow to push propaganda. That's because many Russian Olympic athletes also receive salaries from the Russian military with the goal of promoting military service in the country through international sports competitions, according to a report from the Ukrainian investigative journalism site Slidstvo. "The mere presence of representatives of the terrorist state is a manifestation of violence and lawlessness," Ukrainian President Volodymyr Zelenskyy said in February.
The IOC has has increasingly been accused of "sportswashing" — or using sports to improve a tarnished country's reputation — since the 2022 Winter Olympics in Beijing. For many, the IOC's next test begins Oct. 15 at the Olympics' annual session in Mumbai, where India is expected to formally announce its bid to host the 2036 Summer Olympics in the western state of Gujarat. Human rights activists are imploring the IOC to reconsider India's bid over the country's poor record of protecting Muslims, women, and journalists, including one incident where police harassed female athletes during their protest against a member of parliament accused of sexual abuse. "If governments want the prestige that goes along with hosting sports' biggest event, the IOC needs to ensure that all future hosts do human rights due diligence and remedy rights abuses in their country," Human Rights Watch said .
When it comes to the Olympics "it is evident that some nations that perpetuate state terror get a pass" largely dictated by U.S. foreign policy, argued Dana Abizaid for left-wing news outlet Truthout in February. U.S. athletes have never been in danger of being banned, Abizaid wrote, despite the U.S.-led war on terror causing, by some estimates, the deaths of more than 200,000 civilians in Iraq. Neither is there a call to ban athletes from U.S. ally Saudi Arabia despite its dismal human rights record. The message the Olympic Committee is sending by supporting Ukraine, while ignoring victims of other countries' aggression is: "You are unworthy victims," Abizaid wrote.