The significance of Israel's new wartime government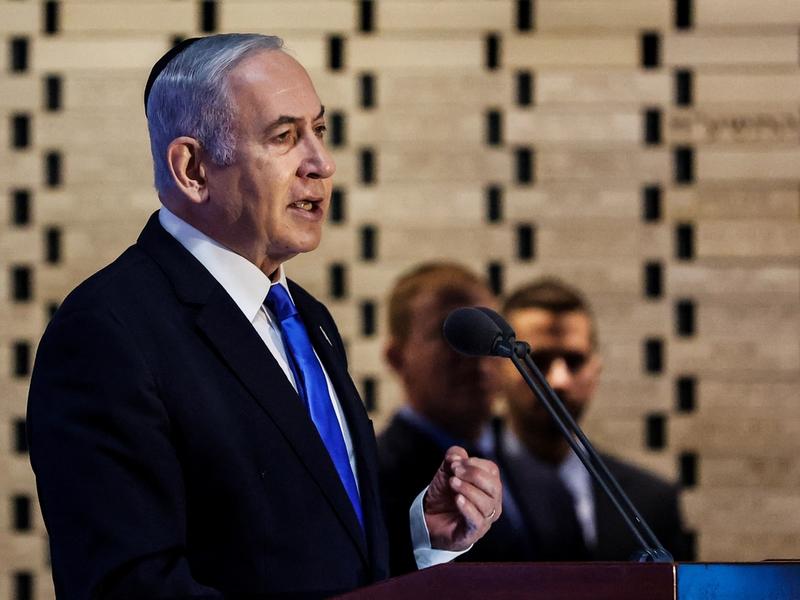 Prime Minister Benjamin Netanyahu reached an agreement with a top opposition leader Wednesday to form an emergency unity government as the country continued its siege on Gaza, days after Hamas fighters launched a brutal attack on Israel.
Former Defense Minister Benny Gantz was among the opposition members who had pushed for Netanyahu to form the unity government to allow them to more effectively respond to the conflict.
Gantz said Wednesday that the government will form a "war-management" Cabinet consisting of five members, The Associated Press reported. As a former defense official, Gantz's involvement will "significantly strengthen the security experience around the decision-making table," Axios' Barak Ravid reported. The government will not pass any legislation that is not connected to the war in Gaza as long as it continues.
It's unclear where the news about the unity government leaves opposition head Yair Lapid, who previously said he would only join an emergency government if hard-right ministers, including Minister of National Security Itamar Ben-Gvir, weren't involved in handling security issues. Ben-Gvir has made a number of controversial comments since Israel declared war, including that he wanted to prepare for intra-community violence in Israel's mixed Jewish-Arab cities by arming residents.
Netanyahu and his government have been under scrutiny after Israeli forces were caught off guard by Hamas's massive attack. Israel-based writer Cole S. Aronson wrote in Politico that forming the unity government would "benefit him as well as Israel's unity, security and international standing," partly because he can now share responsibility for what happens in the conflict moving forward. But Israeli political scientist Neve Gordon made the case in Al-Jazeera that Netanyahu may not survive the crisis, as more Israelis realize "that Hamas's success is intricately tied to the government's colossal failures."
Over a dozen countries have formed some type of unity government before, typically in times of war or crisis. For example, Sweden formed a unity cabinet during World War II aimed at keeping the country out of the war. Former Italian Prime Minister Mario Draghi's cabinet, formed in 2021 amid a pandemic and economic crisis, was described as a unity government. Israel formed one in 1967 just before the start of the Six-Day War. More recently, Israel swore in an emergency coalition in 2020 to deal with the economic impacts of COVID-19 amid a political crisis.