Hamas attack on Israel spurs rethink of group's capabilities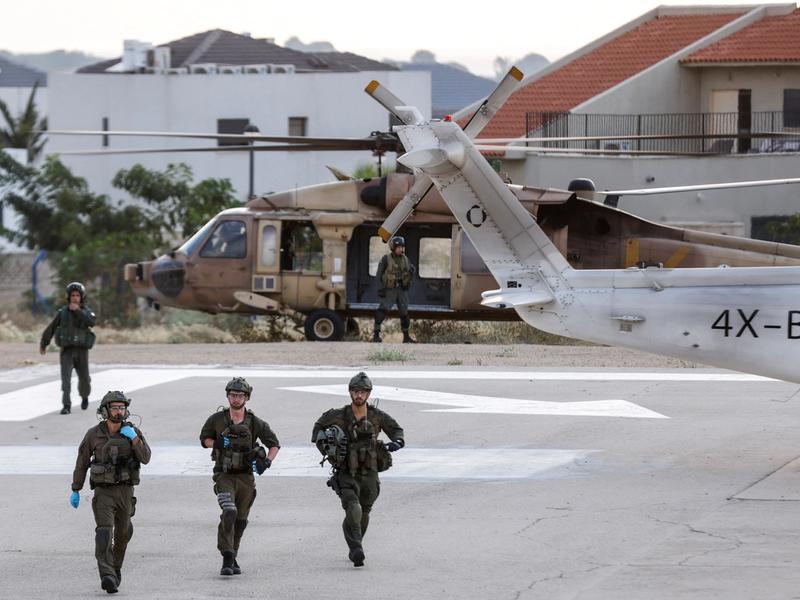 The scale and scope of Hamas's surprise weekend attack on Israel has prompted a reassessment of the militant group's capabilities.
Hamas's assault on Israel was carried out by land, air, and sea — an unprecedented scale for a militant organization. Shrouded in secrecy, the attack caught Israel off-guard despite the nation's advanced intelligence operations. That suggests Hamas had a level of external support, one analyst noted, pointing to Iran as the most likely collaborator. Tehran didn't necessarily order the attack, but has long sought to destabilize the region, wrote Bruce Hoffman, a counterterrorism expert at the Council on Foreign Relations. Iran has denied any involvement in the attack.
Hamas has been stockpiling weapons for years. As of 2021, there were around 30,000 rockets and other artillery in Hamas's arsenals. During Saturday's attack, Hamas fired around 2,500 projectiles into Israel — enough to overwhelm the country's "iron dome," an extensive air defense system. Missiles have previously been smuggled by Iran into Gaza by sea to evade Israeli defenses, with floating artillery dropped in the water for Palestinian fishermen to collect. Iranian forces have also trained Hamas on building bombs with easily sourced materials, including fertilizer and sugar, which in turn enabled its production of short-range rockets, according to SpyTalk.
Israel was preparing for a different kind of attack than the relatively low-tech ground assault carried out by Hamas. In recent years, Israeli forces have scaled up cyber capabilities and intelligence gathering — ultimately preparing "for the wrong war," Avi Jager, a researcher at the Israel-based International Institute for Counter-Terrorism, told The Wall Street Journal. Israel believed that it no longer faced a threat from ground campaigns or invasions, Jager said, so focused on upgrading its air defenses.