In Global South, leaders strike a different tone on Israel-Gaza conflict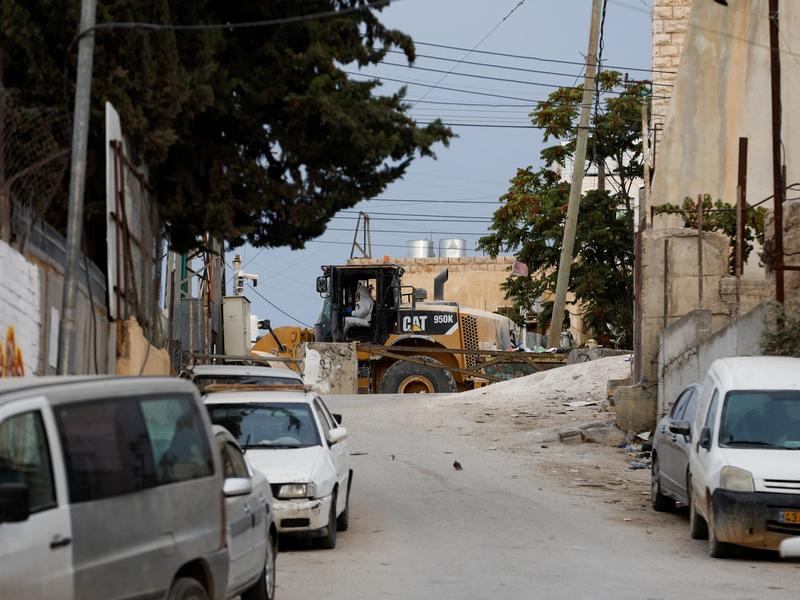 Several countries in the Global South and Middle East have aligned themselves with Palestinians after Hamas's surprise attack against Israel, highlighting the long-running causes behind the violence, striking a different tone to others nations focusing on condemning the militant group that runs the Gaza Strip.
Indonesia's foreign affairs ministry said that "the root of the conflict, namely the occupation of the Palestinian territories by Israel, must be resolved, in accordance with the parameters agreed upon by the UN." The Qatari foreign ministry echoed the sentiment, saying that it "holds Israel solely responsible for the ongoing escalation due to its ongoing violations of the rights of the Palestinian people."
The chairperson of the African Union said the "denial of the fundamental rights of the Palestinian people, particularly that of an independent and sovereign State, is the main cause of the permanent Israeli-Palestinian tension," in a communique released Saturday. In March, a draft declaration on Palestine and the Middle East expressed full support for Palestinians. But, as Kenyan writer Patrick Gathara noted at the time, the stance of the AU and individual members has fluctuated. "While Israel's actions towards its neighbours have been a major irritant, they are far from the only consideration for African nations," he wrote. "And in the last 21 years, the AU has tended to be more principled while its member nations have been more pragmatic."
India, which has recently angled itself as a leader of the Global South, has echoed Western sentiments and thrown its support behind Israel. The difference in position shows that India is out of step with its neighbors, one political scientist told Indian news outlet ThePrint in a recent interview. That is in part because of New Delhi's anti-terrorism agenda: The "terror dimension in this conflict makes it almost impossible for India to ignore, especially since it's always been active in putting the issue of terrorism on the global agenda," Harsh Pant, vice president of Studies and Foreign Policy at Observer Research Foundation, told the outlet.
Iran's support of Palestine has ignited speculation that Tehran funded Hamas's attack. The Wall Street Journal reported Sunday that Iran helped Hamas plan the attack, but U.S. officials have so far said that there is no definitive proof that Iran was involved. Experts believe that Tehran may be attempting to scupper a crucial peace deal between Israel and Saudi Arabia. But that is likely to backfire, said Kirsten Fontenrose, a nonresident senior fellow at the Scowcroft Middle East Security Initiative. "Israel will lock down Gaza with an unprecedented presence and suffocating restrictions. That will be the new baseline from which Riyadh will now have to negotiate the 'path forward' for Palestinians that they've insisted on during talks with Israel. Hamas has done a disservice to all Palestinians."