Israel announces 'total' blockade of Gaza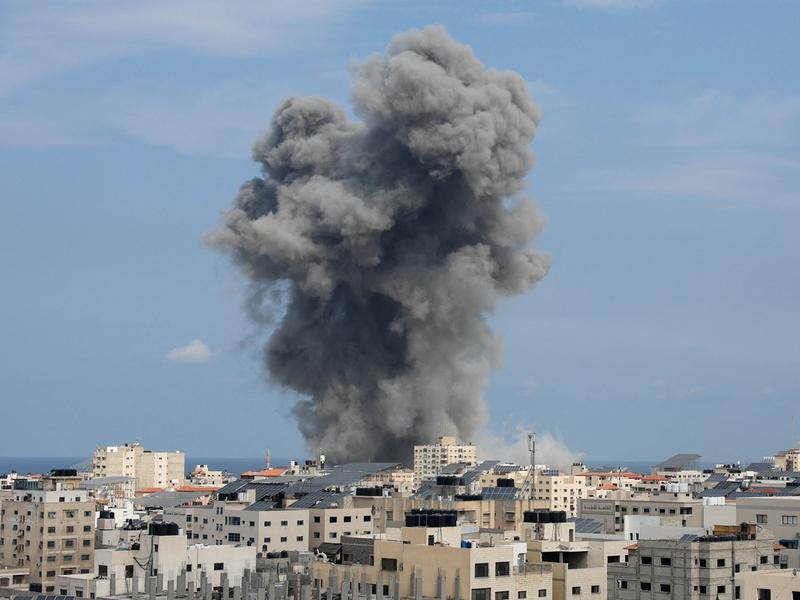 Israeli Defense Minister Yoav Gallant announced Monday that he had ordered a "complete siege" on Gaza, two days after Hamas launched the biggest attack on Israel in decades.
Gallant said that Hamas-run Gaza would be totally blockaded: No electricity, food, or fuel will be allowed to enter the area. "We are fighting human animals and we are acting accordingly," he said. Later, Energy Minister Israel Katz ordered water supplies to be cut off.
Approximately 2.1 million Palestinians live in Gaza, and another 2.6 million Palestinians live in the occupied West Bank.
Gaza has already been under a 16-year blockade imposed by Israel and enforced by Egypt. The blockade restricts the passage of goods into the region and prevents many from leaving the area. The result is a nearly 50% unemployment rate, as well as deteriorating health and living conditions. In recent weeks, youth in Gaza have staged protests which Israeli sources have linked to the region's economic hardships. Around half of the population of the West Bank live below the poverty line.
The blockade has been compared to an "open-air prison," and Palestinians who live in the Gaza Strip must seek permission if they want to leave the area. Approval to leave is rare, and often reserved for serious medical concerns or a small list of merchants. The blockade over Gaza was first imposed in 2007 following Hamas' takeover of the region — but its continued implementation may be further emboldening Hamas. "Unless the root causes are dismantled — the siege lifted, the apartheid system and occupation ended — violence will continue to tragically haunt Palestinians and Israelis for years to come," Palestinian writer Seraj Assi wrote for Jacobin Sunday.
A report from Save the Children published last year found that mental health was rapidly deteriorating amongst Palestinian youth. More than half of surveyed children living in the Gaza strip told the not-for-profit that they had experienced suicidal ideations. The densely populated region comprises a large number of children: According to the Palestinian Central Bureau of Statistics, 38% of the Palestinian population were aged 14 or younger as of mid-2022.