The White House canceled a Saudi meeting after OPEC cut production
Steve is Semafor's Founding Editor-at-Large, joining us from The Hill. Sign up for the daily Principals newsletter to get our insider's guide to American power.

This story was originally published on Oct. 09, 2022.

The Scoop
A key US-Saudi meeting under review in the White House has been canceled, according to the contents of a letter obtained exclusively by Semafor.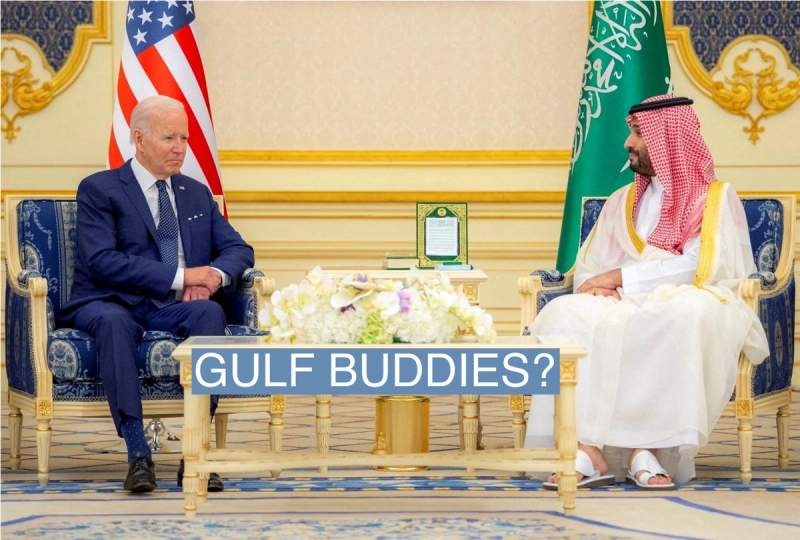 The Text of the Letter Reads:
The Embassy of the United States of America presents its compliments to the Gulf Cooperation Council Secretariat and hereby informs the Gulf Cooperation Council that United States officials will not be able to participate in the planned meeting of the United States - Gulf Cooperation Council Working Group on Iran Integrated Air and Missile Defense.
The point of contact is [REDACTED]
The Embassy of the United States of America avails itself of this opportunity to renew the Gulf Cooperation Council of assurances of its highest consideration.
The Embassy of the United States of America
Riyadh
October 7

Steve's view
But then we saw the above letter, which shows clearly that the cancellation of the meeting was made 2 days before our inquiry of the WH, Pentagon & State Department.
Semafor has asked for comment from the administration but at the time of writing, no comment has been received.
Update
A National Security Council spokesman says a key US-Saudi meeting will be rescheduled: "We expect these mid-level multilateral engagements to be rescheduled at some point. They're not being canceled."
The spokesman added: "Travel plans by U.S. officials are routinely adjusted as we seek to advance the U.S. foreign policy agenda."
What's another word for an event that's no longer happening, without any new date given? Cancelation!