The Facts
When the Democratic Republic of Congo gained independence from Belgium on June 30, 1960, it was part of a wave of optimism sweeping through Africa. Its new prime minister, the 35-year old Patrice Lumumba, was one of the faces of that optimism. But just two-and-a-half months later he had been removed from office by military officers and was killed by a firing squad in January 1961. The Lumumba Plot: The Secret History of the CIA and a Cold War Assasination by Stuart A. Reid, executive editor of Foreign Affairs, reveals details of the CIA's role in Lumumba's fateful short run.
Know More
💡Do you remember when you first came across the story of Patrice Lumumba?
Sometime in college. I wrote my thesis on leaders who died in office (which almost describes Lumumba — he was killed after being ousted as prime minister).
💡What made you want to write a book about him?
In 2014, I had the chance to visit Congo for a magazine article I was writing. That got me reading about the country's history. The more I learned, the more I realized there was this incredibly rich and tragic story about the country's traumatic birth as an independent nation. Immediately after independence, the country was plunged into chaos. It was front-page news in the West in 1960 and 1961, only to be forgotten later. And at the center of it was this fascinating character: Patrice Lumumba. He was brilliant, mercurial, frustrating, and inspiring. And he had a dramatic rise and terrible fall.
💡You write that the Cold War only really became a global undertaking in the Congo, can you elaborate?
Before the crisis in the Congo, the Cold War's hotspots were confined to places near one or both of the superpowers: Iran, Berlin, Korea, Hungary, and so on. But in Congo, the United States and the Soviet Union were facing off in a country that was far away from both of them. Of course, it turned out that the Soviets were far less interested in the country than the Americans were.
💡After all your research, what was one anecdote that still shocks you about Congo's early post-colonial era?
The private racism of U.S. officials really stood out. At one White House meeting about Congo, a top official told President Dwight Eisenhower that "many Africans still belonged in the trees," to which Ike responded in apparent agreement. Clare Timberlake, the U.S. ambassador to Congo, joked in one letter that Lumumba was a cannibal. In another document he declared that the Congolese were not "a civilized people," and in yet another called them "children."
💡 What is the clearest link you see to the troubles of DR Congo today to that fateful American intervention in 1960?
The most important effect of U.S. meddling was to install Joseph Mobutu — later Mobutu Sese Seko — as the country's leader. His September 1960 coup was supported and arranged by the CIA, which then went on to have a long relationship with him. So many of the DRC's current troubles can be traced back to the devastation caused by Mobutu's long, terrible rule.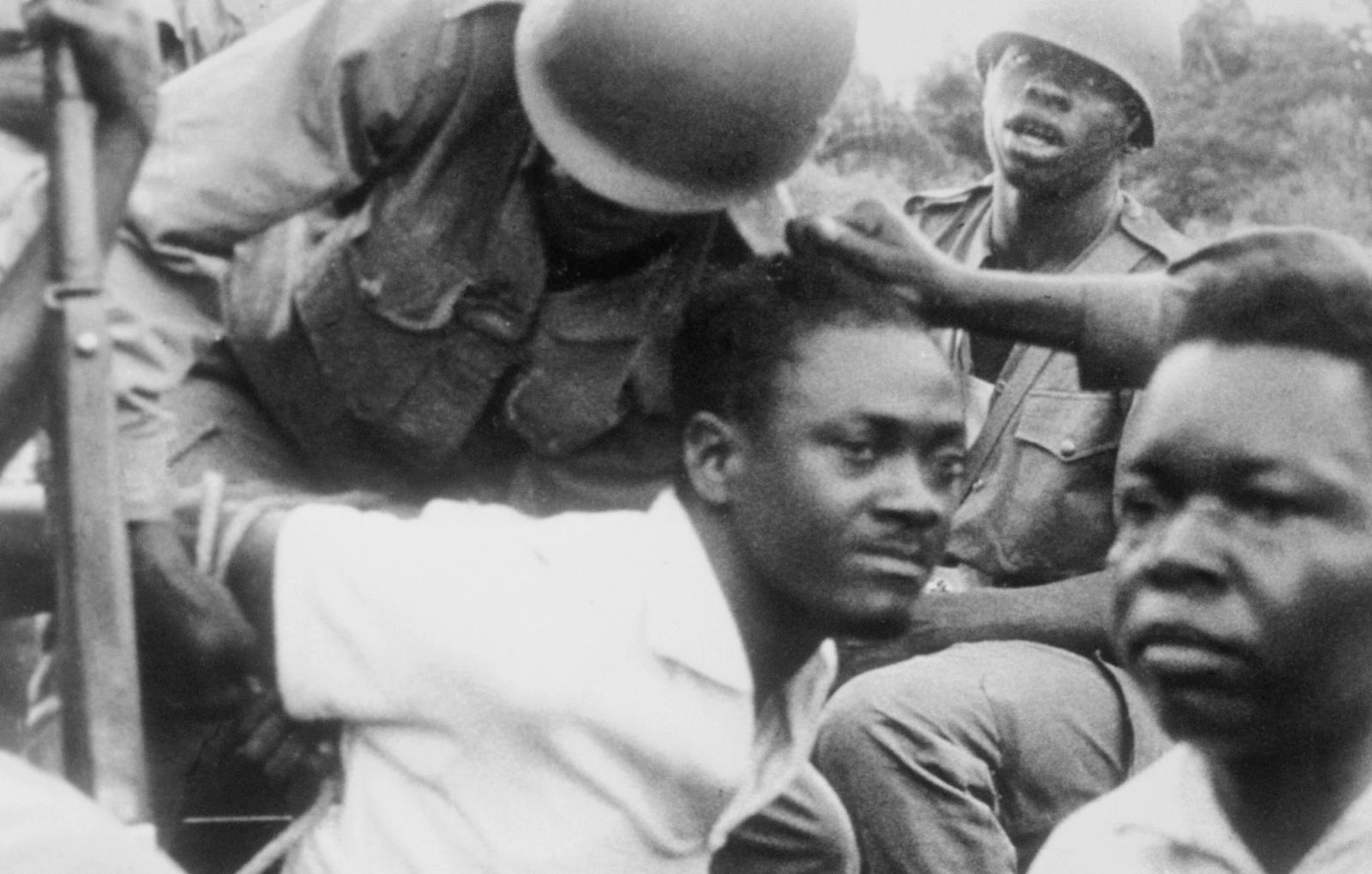 💡 How did spending time in Congo reset your approach in writing this book?
Traveling to Congo was invaluable for the research. It helped me vividly describe the places where the story took place. It allowed me to interview people who had met Lumumba — or, more often, the children of people who knew him well. In Kisangani (Stanleyville in Lumumba's time), I was able to see the post office where Lumumba worked and the house where he lived. Outside Lubumbashi (formerly Elisabethville), I was able to meet with a man who, as a teenager, witnessed Lumumba's murder while on a hunting trip.
💡How is Lumumba remembered in DR Congo today?
He's really passed into the realm of myth at this point. Many Congolese have a great fondness for him as a national hero, although there are those who view him quite negatively. In my book, I seek to scrape away all the mythmaking and recover the man himself. Lumumba was a complicated person who defied easy categorization.
💡 What advice do you have for young writers trying to write a historical work like this, especially if part of the story is set in places without strong formal recordkeeping?
I think there was a decent amount of recordkeeping going on by Lumumba's government; it's just that the documents disappeared in the chaos. Whatever the reason, the relative lack of Congolese records was a challenge. Part of the solution was to remain constantly alert to potential bias in a document — for example, taking with a large grain of salt a CIA cable purporting to divine Lumumba's motivations. But another part was to look beyond archival records. Fortunately, there were lots of memoirs, interviews, and oral histories from the Congolese side, so I relied heavily on these. The result, I hope, is a book that, as much as possible, tells the story through the eyes and in the words of Lumumba himself.