Jailed Iranian rights activist Narges Mohammadi wins Nobel Peace Prize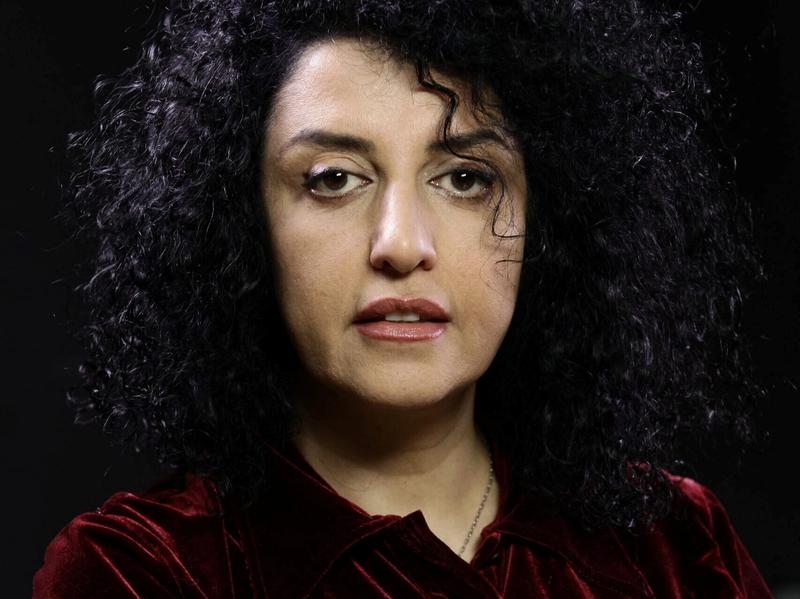 Narges Mohammadi, a jailed Iranian human rights activist, won the 2023 Nobel Peace Prize.
The Iranian regime arrested Mohammadi 13 times between 1998 and 2015 for her efforts to promote human rights and freedom in Iran: She's currently serving a 31-year prison sentence in the capital Tehran.
Though behind bars, Mohammadi has been vocal in her support for the protests that rocked Iran after the death last year of Mahsa Amini, 22, while in police custody for wearing her hijab improperly.
"This year's Peace Prize also recognizes the hundreds of thousands of people who, in the preceding year, have demonstrated against the theocratic regime's policies of discrimination and oppression targeting women," the Nobel committee said in a statement.
The prize comes shortly after Armita Geravand, an Iranian teenager, fell into a coma after what rights activists said was a confrontation with agents in Tehran for violating the hijab laws. CCTV footage released this week showed Geravand, 16, being dragged unconscious out of a train having boarded without wearing a hijab. "Once again a young woman in #Iran is fighting for her life. Just because she showed her hair in the subway. It is unbearable," Germany's foreign minister wrote on X.
Mohammadi is the second Iranian woman to win the Nobel Peace Prize. Shirin Ebadi, the founder of Iran's Defenders of Human Rights Center, and a longtime mentor and colleague of Mohammadi won the prize in 2003. The Center was closed in 2009 after a violent crackdown. The award shows that "the world has heard the voices of civil society inside Iran," Maryam Foumani, an Iranian journalist and women's right activist who lives in London, wrote on X. "In front of the prison or behind its walls, in cemeteries or the streets of the city, Narges has been the loud voice of protest and justice," Foumani said.
Fars, the Iranian regime's semi-official news agency, said Mohammadi "received her prize from the Westerners" for her "actions against Iran's national security." The statement underscores the anti-Nobel sentiment of many autocratic governments, which view the award "as a provocative and hostile act," The New York Times reported. In response, several regimes have come up with their own awards, among which China's Confucius Peace Prize — which was created shortly after Liu Xiaobo, a Chinese dissident, was awarded the Nobel — is perhaps the best known.