Pope Francis gives women the right to vote at synod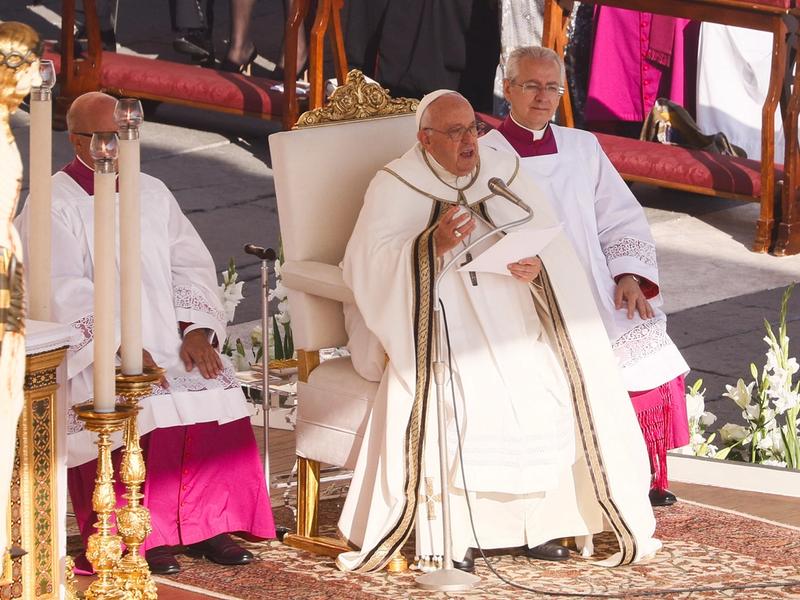 The Pope plans to give women voting rights at the synod beginning Wednesday — expanding their decision-making power in the Catholic Church in a move that can define Francis' papacy and that has invited criticism and concerns from conservative Catholics.
The month-long synod is traditionally an advisory body for the pope that only bishops can attend, but this week's synod will include 54 nuns as well as lay women among its 365 members, along with other laypeople.
The synod will also discuss officially recognizing female deacons, who can preside at weddings and funerals but cannot celebrate Mass. The Pope however draws a line at admitting women to priesthood. The push for female deacons in the Catholic Church comes from a two-year poll of dioceses around the world, The Times reports. The Pope also suggested, with caveats, that it would be acceptable for some Catholic priests to bless same-sex civil unions. "We cannot be judges who only deny, push back, exclude," Francis wrote in a letter responding to a question from conservative cardinals ahead of the synod.
Pope Francis has long been an advocate for updating a church that views its doctrines as unchanging and eternal. But this has rubbed traditionalists and conservative Catholics the wrong way. In an interview with EWTN, a global Catholic television network, German Cardinal Gerhard Müller complained that the Catholic Church is being "used" to push an ideological agenda, rather than embracing and teaching the word of God. American Cardinal Raymond Burke said that the Vatican should sanction bishops who vote in favor of blessing homosexual unions, arguing that the church has turned into "almost like a government agency" used to foster "woke" ideologies.