The News
MONROVIA, Liberia — Liberia's former vice president has forged an alliance with an influential ex-warlord to build a formidable opposition movement that threatens President George Weah's bid for a second term.
The election will be fought on the president's record on the economy, corruption and security.
Joseph Boakai, the West African country's vice president from 2006 to 2018, narrowly lost to Weah, a former world football star, in the last presidential election six years ago. He has emerged as Weah's main opponent ahead of a poll due to take place on Oct. 10 after his Unity party joined forces with Prince Yormie Johnson, a former warlord turned senator who has been labeled a kingmaker for backing the victor in previous votes.
Boakai chose a member of Johnson's Movement for Democracy and Reconstruction (MDR) party, Senator Jeremiah Koung, as his running mate. Koung, Johnson and the MDR are influential in Nimba County, Liberia's second most populous county.
The Boakai-Johnson alliance comes as anger over Weah's management of the economy and food inflation have prompted demonstrations organized by the opposition. "Prices of goods are skyrocketing, the unemployment rate is rising every day, [and] unqualified people are in key positions," said Massina-Nuula Varpilah, a 22-year-old Boakai supporter who works for a non-governmental organization.
Know More
Boakai is the leading opposition candidate in a field of 20 people vying for the presidency. The winner of next Tuesday's election must secure more than 50% of the votes to win the presidency outright in the first round. If there is no clear winner, the two candidates with the most votes would contest a second round which would be won by a simple majority.
Johnson was a rebel leader during Liberia's first civil war. His forces killed the then president, Samuel Doe, in 1990. Johnson was seen ordering Doe's torture in an infamously gory video clip that was seen around the world.
He has been a senator since 2005, representing Nimba County. Johnson, who was sanctioned by the United States in 2021 over corruption allegations, has been referred to as a kingmaker due to his ability to deliver election winning support. In the last three presidential elections, Johnson's support for a party in the second round of voting has delivered a large block of Nimba votes that helped to secure the presidency for his allies. His political alliance with Weah, which helped sweep the president to victory in the last election, ended early this year.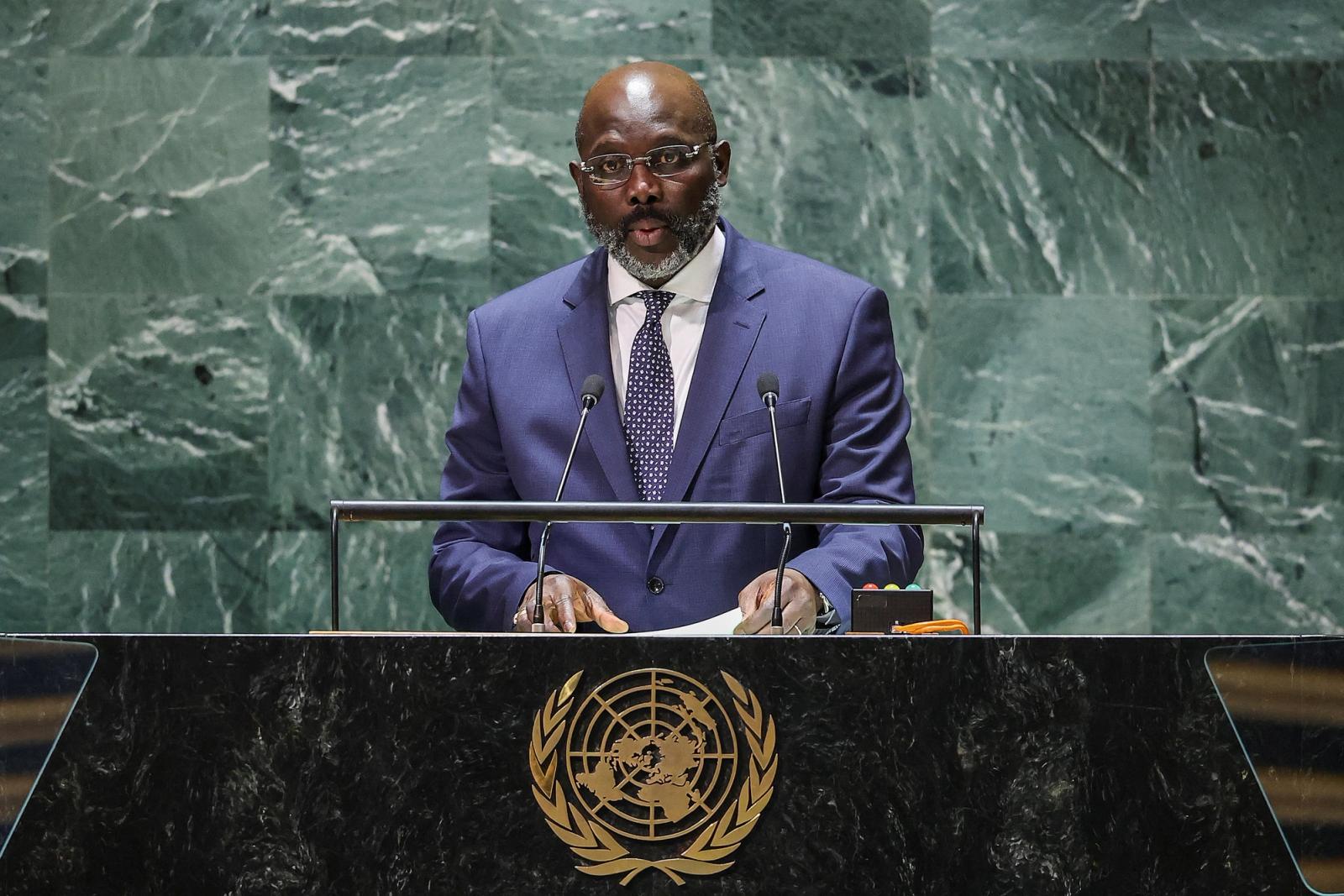 Weah's administration has been rocked by a series of scandals in recent years. The unexplained deaths of four tax officials in 2020 prompted corruption allegations. More recently, the seizure of weapons and illegal drugs — including cocaine worth $100 million last year — have led to fears that the country has an underlying security problem and has become both a transit point for narcotics and the hotbed of a youth drug problem.

Dounard's view
Boakai's support has been largely driven by anti-Weah sentiments that stem from rising food prices and a lack of jobs. With recent illegal drug busts and weapon seizures, Boakai has made his stance against illegal drugs a campaign issue which has increased his support. "He is generally perceived as a clean and honest politician who didn't use his decades in office to amass a fortune," Joshua Kulah, a lawyer and political science lecturer at United Methodist University in Monrovia, told Semafor Africa.
Despite these factors working in his favor, along with the backing of Johnson, Boakai still faces an uphill battle to secure the presidency. At 78, Boakai's age combined with rumored health problems — which he has repeatedly denied — is a weakness in a country with a median age of 18. His falling out with long term political allies may undermine his ability to galvanize the opposition if the election goes to a second round.
Weah, 57, a three-time African player of the year and the only African to be named world footballer of the year, has led in campaign spending and advertising. He also benefits from the power of incumbency — his campaign is widely seen as having received a boost from state institutions viewed as weak and "pro-ruling party".
As it stands, the election is likely to be so close that it will go to a second round, with Boakai and Weah the clear favorites to contest a run-off.
Johnson's support will be crucial in the former vice president's bid for the top job but it's unclear whether his backing from the start, in a crowded field, will be diluted compared with the impact it's had in the second round of previous elections when only two candidates remain. Meanwhile, Weah's status as a national sporting hero capable of eye-catching public appearances means he retains a large degree of goodwill among the wider populace.
It means Boakai's ability to win in the second round may hinge on his ability to garner the public backing of Alexander Cummings, a former Coca-Cola executive who is another strong opposition candidate, and his supporters.

Room for Disagreement
Weah's supporters reject the suggestion that the country has faltered under his leadership. "He has given jobs to young people and he is also building a lot of roads," said Jacob Kollie, a 27-year-old motorbike taxi rider. Kollie accused opposition parties of threatening violence, adding: "We can see the development with President Weah."
Bendu Ma-Bee Kamara, a diplomat, said Weah had her support due to his administration's "unwavering support" for young women through opportunities to work in government.

The View From The CPP
Before he joined forces with Johnson, Boakai and his Unity party were originally in the Coalition of Political Parties (CPP), an alliance of four opposition parties but pulled out in early 2022 after reportedly disagreeing over who would be the coalition's presidential candidate.
"There will most likely be a second round in the presidential elections. The CPP will qualify for this run-off largely due to the work we put in. Our internal polling has shown that a large number of the populace are undecided and we have worked on winning this base," said Orishall Gould, a CPP spokesperson.
"The run-off will most likely be against the Unity party if current trends continue, however the CPP will win in the run-off as Liberians will most likely vote for a change of government in the second round."

Notable
The U.S. last week announced visa restrictions for individuals who he said were "undermining democracy" in Liberia ahead of elections. However, it did not identify the people or state the number of those affected.