Southeast Asia's first bullet train heats up Indo-Pacific infrastructure battle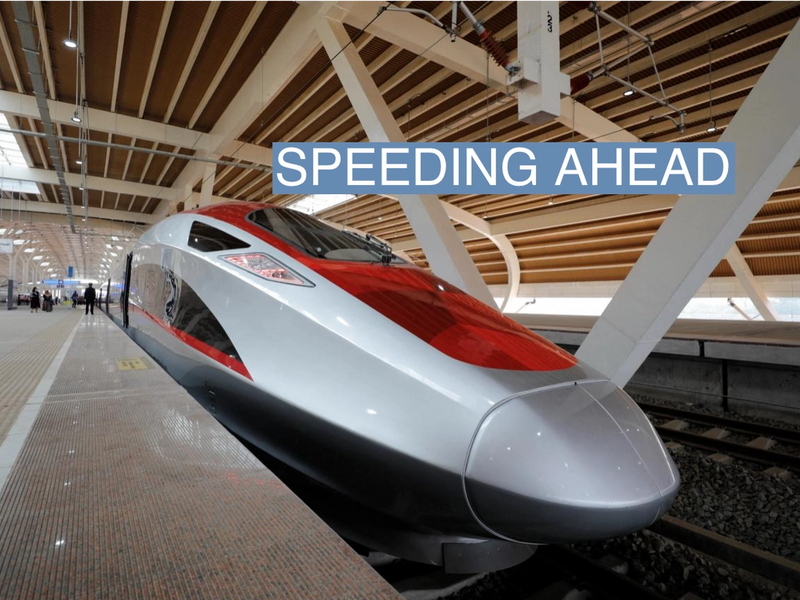 Indonesia on Monday launched Southeast Asia's first high-speed rail service, the culmination of a multi-billion dollar Chinese investment as part of Beijing's Belt and Road initiative.
The new bullet train connects the capital of Jakarta with the second-largest city of Bandung in just 40 minutes, a trip that usually takes three hours by car. Service began four years behind schedule, and went more than $3 billion over budget.
While it might be the latest achievement in China's infrastructure ambitions, the train competes with several other Japanese development projects, propelling an economic and security tug-of-war in the Indo-Pacific.
The Belt and Road initiative is losing steam with mounting trade deficits, according to a Nikkei Asia report. Countries are becoming more suspicious of falling into a "debt trap" with China, like Sri Lanka which was forced to give China control of a new port for 99 years after defaulting on its debt. These problems were only exacerbated by the COVID-19 pandemic, with a total of nearly $77 billion loans by Chinese lenders to developing countries "essentially gone bad" between 2020 and 2022.
Shinzo Abe's legacy shines in Japanese foreign development projects, academics told CNA Insider. Tokyo has played a major role in orchestrating security partnerships to deter Chinese military expansion in the South China Sea through infrastructure projects, a key foreign policy goal of the late prime minister and the last three U.S. presidential administrations. Japan lost its bid to build the Indonesia bullet train, but it has largely counteracted Chinese influence in other projects, including the construction of Jakarta's metro system and the $20 billion Just Energy Transition partnership to help Indonesia keep within the 1.5 degrees Celsius global warming limit.
Japan edges out Chinese infrastructure projects in reliability and transparency, experts told the Japan Times last year. Having worked in mountainous and earthquake-prone terrain, Japanese engineers are more skilled in navigating the difficult geography in Southeast Asian countries. Japanese companies are also better suited to implementing projects in democratic settings, one expert said, as China finds it challenging to replicate its domestic infrastructure developments in other countries. Despite being more expensive than Chinese projects, Japanese engineering — marketed as more sustainable and high-quality — has lower maintenance costs in the long run, giving Chinese engineering the reputation of being a debt trap.