China is increasingly imposing exit bans on employees at foreign firms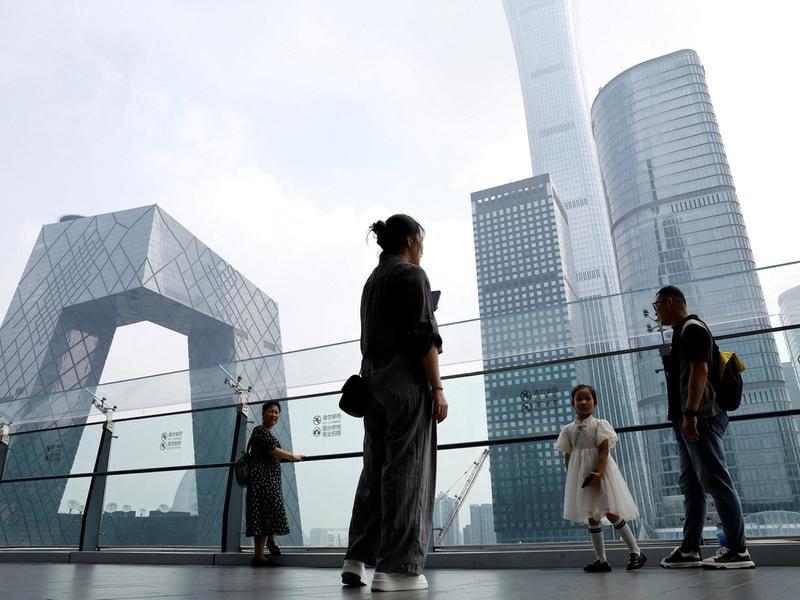 A managing director at the U.S. risk advisory firm Kroll has reportedly been banned from leaving Mainland China after traveling there from Hong Kong in July, the Wall Street Journal reported Friday.
The senior executive, Michael Chan, is a Hong Kong passport holder and is allegedly supporting Chinese authorities in an investigation that dates a few years back that neither targets Chan nor his employer, people familiar with the matter told the Journal. Chan is also free to move around Mainland China.
But the news reflects an increasingly common tactic used by the Chinese government to assist in conducting criminal probes: exit bans.
China's use of exit bans targets both Chinese and foreign nationals who only become aware of the bans when they attempt to leave the country. Business executives who have been in contact with Chinese authorities say it's part of the government's plan to control the narrative of the country's development and prevent foreign firms from collecting information that may be detrimental to Beijing's reputation, the Journal reports.
Other employees at foreign firms have been the target of Chinese investigations. In March, authorities ambushed the Beijing offices of U.S. due diligence firm Mintz Group — detaining all five staff members. Its employees were held incommunicado in an undisclosed location outside of Beijing, Reuters reported at the time. Early this year, one employee, a Singapore national, was blocked from leaving China without being given a reason. She managed to leave, weeks later, with the help of Singapore's Foreign Ministry. Chinese authorities later slapped $1.5 million in financial penalties on the firm's Beijing office for allegedly conducting unapproved statistical work.
China has created a chilling effect for business executives considering travel to the country. The country imposed five laws authorizing exit bans targeting Uyghurs — but the bans have been wide-reaching. In late June, the U.S. State Department issued an advisory to Americans to "reconsider travel" to the mainland due to "arbitrary enforcement of local laws...exit bans, and the risk of wrongful detentions." Andrew Scobell of the United States Institute of Peace told NBC that these tactics are meant to "cow people into silence" and will intimidate CEOs and business leaders to the point where they won't want to go back to China.