Why North Korea expelled US Army defector Travis King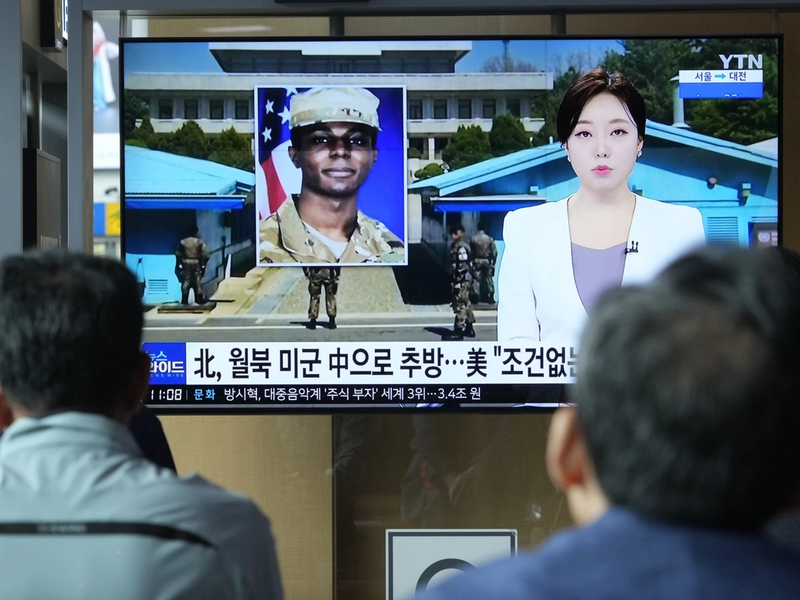 U.S. Army Pvt. Travis King, who bolted across the Demilitarized Zone to North Korea this summer, has arrived in Texas, U.S. officials said.
King is expected to be taken to Brooke Army Medical Center in San Antonio, where he will undergo post-isolation support activities, NBC reports, which are designed to help hostages and those wrongfully detained to readjust to being back in the U.S.
Korean Central News Agency reported that King allegedly confessed to feeling "disillusioned about the unequal U.S. society," and had an "ill feeling against inhuman maltreatment and racial discrimination" within the U.S. Army. Former CIA analyst Soo Kim told the Associated Press that this was "100% North Korean propaganda in its element" as there is no way to verify if King actually made those remarks and as a U.S. citizen he would have held "no sway in how [North Korea] chooses to cast its narrative." A former North Korean Embassy official in London also told the AP that North Korea chose to expel King because as a low-ranking soldier, he wouldn't be able to offer significant U.S. intelligence, and the costs to manage his life would be too high.
Detaining Americans can backfire, as Pyongyang learned with Otto Warmbier, the U.S. college student who was detained for 17 months for stealing a propaganda poster and later died when he was released to the U.S. North Korea may be "sensitive" to how the world perceives its human rights conditions, and "may have wanted to prove that it was not an abnormal country by treating Private King's case in a 'gentlemanly manner,'" Hong Min, an analyst at the Korea Institute for National Unification, told the New York Times. A former North Korean spy also alleged that King's race may also have factored into Pyongyang's decision to expel him. "To the North Korean propagandists, the United States is a country dominated by white people, and a Black person is not representative American face."
North Korea sent King to China before he was turned over to the U.S. because "North Koreans have no interest in any direct contact with the Biden administration," Joel Wit, a Distinguished Fellow in Asian and Security Studies at the Stimson Center told Semafor. "That's been very clear for some time now, especially after the recent Kim-Putin summit," he added. Like Moscow, Pyongyang is similarly isolated in ongoing confrontations with the U.S. but is looking to cooperate with Russia to build high-tech weapons — a move that Washington fears could be catastrophic.