The News
NAIROBI — A $100 million U.S.-backed plan for Kenya to lead a multinational security force to help Haiti restore order in the face of mounting gang violence is attracting growing criticism. Kenyans, Haitians and foreign affairs experts on Capitol Hill have all questioned the wisdom of the proposal, arguing that the intervention is fraught with risks.
The Caribbean nation of Haiti has been gripped by chaos and violent crime since the 2021 assassination of President Jovenel Moïse. The unelected government has struggled to maintain order as an estimated 200 gangs have taken control of 90% of its biggest city Port au Prince. Prime Minister Ariel Henry appealed to the international community last year for a "specialized armed force" to help break the gangs' control and the United Nations promised to support Haiti.
Kenya's President William Ruto told the UN General Assembly in New York last week that international solidarity and collective action are needed to address Haiti's surging violence. He said, "Kenya is ready to play its full part" in helping Haiti fight the gangs and restore order. The plan to dispatch 1,000 policemen to Haiti is backed by the Biden administration, which is offering logistics including intelligence, airlift, and medical support to the mission. Kenya would lead the operation, joined by Jamaica, the Bahamas, and Antigua and Baruda who have pledged personnel.
But some Kenyans have expressed their disapproval over the plan arguing that Ruto is acting at the behest of Western hegemony. Mungai Wa Regina, a youth leader and a political activist in Nairobi, told Semafor Africa that Kenya's move would likely violate Haiti's sovereignty. "I find the decision to be ill-informed coming at a time when cases of insecurity at our border with Somalia are ostensibly rising," he said.
There's also a risk for Ruto, that the funding promised by the Biden administration may get stalled on Capitol Hill. "There are lots of questions up on the Hill about who does what with this $100 million, they're going to need more details," one expert on U.S. foreign affairs, told Semafor Africa. "This a fraught and complex situation in Haiti," the person said speaking anonymously because they do not have permission to speak publicly.
Since Kenya announced its intention to deploy troops to Haiti, civil society organizations and human rights activists in the Caribbean nation have come out and rejected the offer, terming the intervention "an attack on the right of the Haitian people to self-determination and sovereignty."
The plan also requires approval from the UN Security Council.
Know More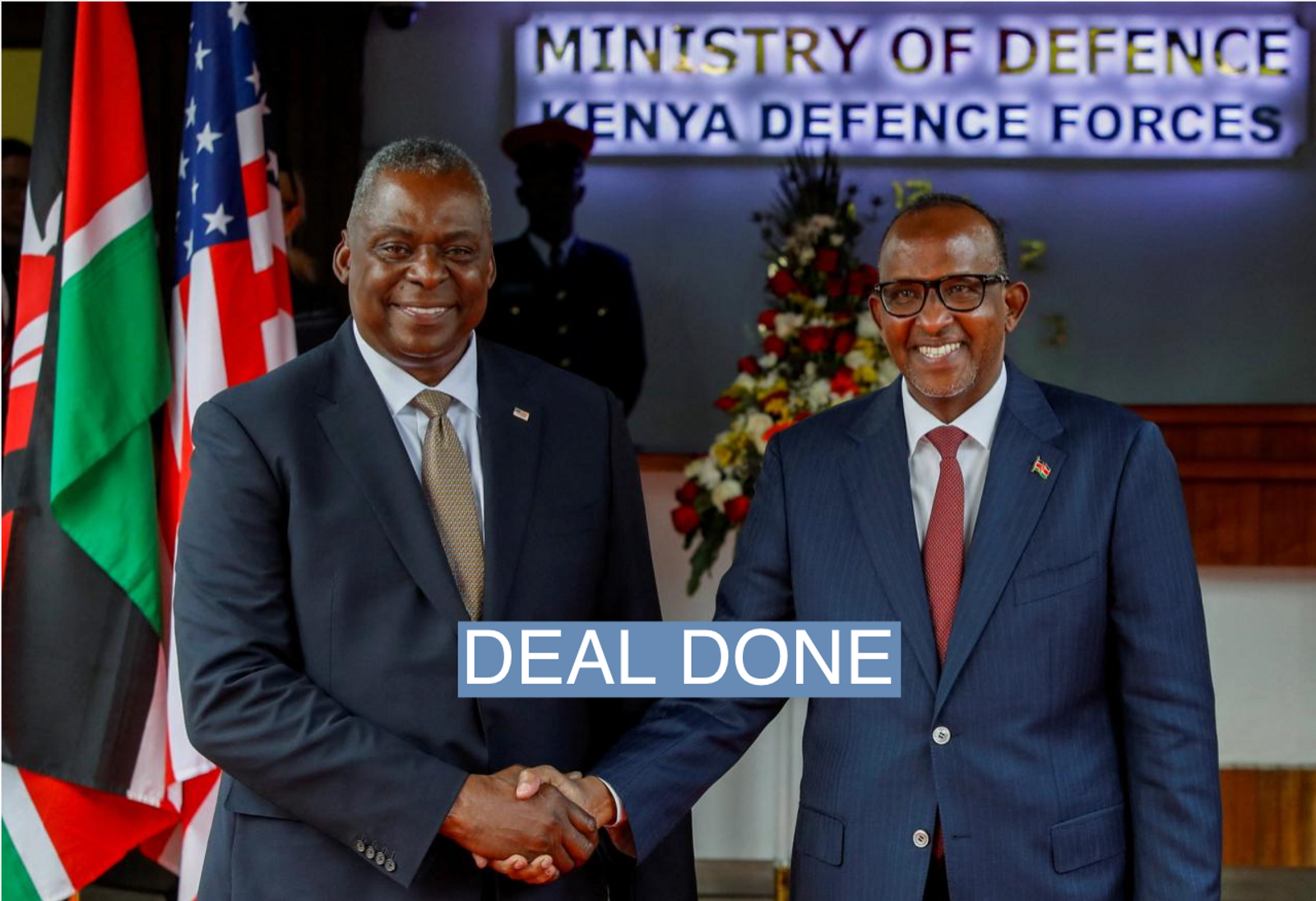 The gang fighting that has rocked the Caribbean country has this year claimed nearly 3,000 lives, with nearly a 1,000 people kidnapped and some 10,0000 displaced from their homes, the United Nations said in a report published earlier this month. Haitian National Police numbers have dropped to fewer than 9,000 from around 12,000, with many struggling to take on the proliferating gangs.
Last month, a 10-member assessment mission from Kenya arrived in Haiti and met Haitian Prime Minister Henry, senior police officers, and the diplomatic corps from various countries to discuss the situation and create a framework for the proposed security interventions. However, more rights advocates continue to oppose the mission.

The View From Brooklyn, New York
Haitian Americans and Haitians at home are somewhat split on whether a Kenya-led intervention is a good idea, explained Macollvie Neel, executive editor of Brooklyn-based Haitian Times, which covers both communities closely. Many in the diaspora remember the Clinton administration's 1994 peacekeeping intervention in Haiti with 25,000 troops to support the return of populist president Jean-Bertrand Aristide. But some Haitians in the Caribbean country are more willing to get help from anywhere, given how chaotic the situation is.
One risk for Kenya will be that it could become embroiled in a lengthy mission. "​​Essentially, what they'd be doing is propping up Haiti for some time while it goes through the process of nation building," said Neel. That would include everything from restoring basic safety and security to supporting elections and helping to change the mindset of an entire generation of young men about their role in their country. "Anything less, the gangs and their deep-pocketed backers will just wait out to take up where they left off."

Muchira's view
It is inconceivable for many Kenyans that a year into his tenure, President William Ruto's ambitions would swiftly shift from solving local economic woes to offering to lead a multinational force in Haiti. The paradox is not because Kenya is new to regional or international security interventions; it is far from it. In the past, Kenya has been involved in United Nations-backed peacekeeping missions in Sierra Leone, DR Congo, Somalia, and South Sudan. However, the timing of the present proposal makes all the difference, given the country's economic situation and ever-rising insecurity cases. A week ago, several Kenya Defence Forces soldiers died in a plane crash in the North Coast county of Lamu while on a patrol mission to flush out the Al-Qaeda-affiliated Al-Shabaab militants. Several such cases have been reported in the previous months despite Kenyan soldiers having gone to fight the insurgents in Somalia. Such reports about the killing of Kenyan security officials, displacement and killings of Kenyans by the militia are what makes it impossible to see the sense in Ruto's offer. Besides, that makes his ambitions to be the Pan-African poster child seem contradictory and leaves much to be desired.

Room for Disagreement
Kenya's decision to participate in the multinational support for Haiti is an exercise of motivational power, said Dr Xavier Ichani, an international relations, conflict and strategic studies researcher at Kenyatta University in Nairobi. "While we have security challenges here at home, that does not stop the government from fostering its global efforts, as it will give the country a positive rating and international recognition, which is important for its global image." He added that Kenya was best suited to intervene in Haiti, as it is an African nation that shares cultural values with the Caribbean nation. "This is part of Africans standing in solidarity with each other to achieve the Dream of Haiti — which is basically freedom for all Blacks," he added.