European teams are refusing to compete with Russian youth soccer players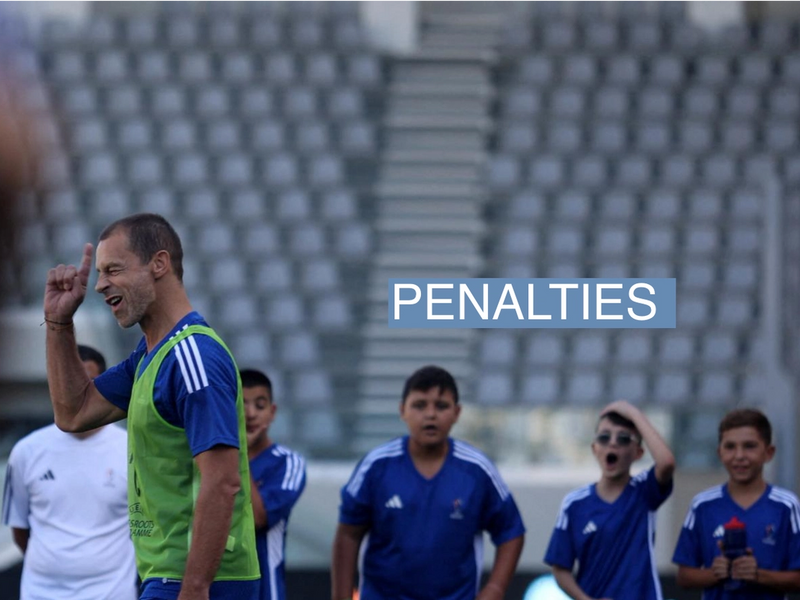 Europe's governing soccer body, UEFA, said Russian under-17 teams are allowed to compete again. But not everyone is happy.
The national soccer associations of several countries, including Ukraine, England, Sweden, Latvia, and Poland said they would refuse to compete in any match against Russia, despite pleas from UEFA saying children shouldn't be punished for adults' actions.
UEFA's decision allows for "Russia's creeping return to international sport," argues Dr. Ian Garner, a scholar of Russian propaganda. He predicts that in a year or two, all Russian teams will resume full participation in sporting events even if "Moscow does nothing to stop the war and if nobody in Russia is punished for war crimes."
Some countries are mulling actions beyond a boycott. In Latvia, legislators introduced a bill that would formally ban any matches taking place against "aggressor countries," chiefly Russia and Belarus. A Latvian lawmaker who sponsored the bill said it was necessary for such amendments because of UEFA's "immoral" decision this week.
But Ukraine is easing other boycotts to allow for competition against Russians. In July, Kyiv said its athletes could compete against Russians who play as "neutral athletes" in sporting events, a precursor to the 2024 Paris Olympics where Russians will be allowed to participate under a neutral flag. Not all Ukrainian athletes are on board. Fencer Olga Kharlan was disqualified from the world championships after refusing to shake the hand of Russian opponent Anna Smirnova who was competing as a neutral athlete.