US astronaut returns to Earth after 371 days in space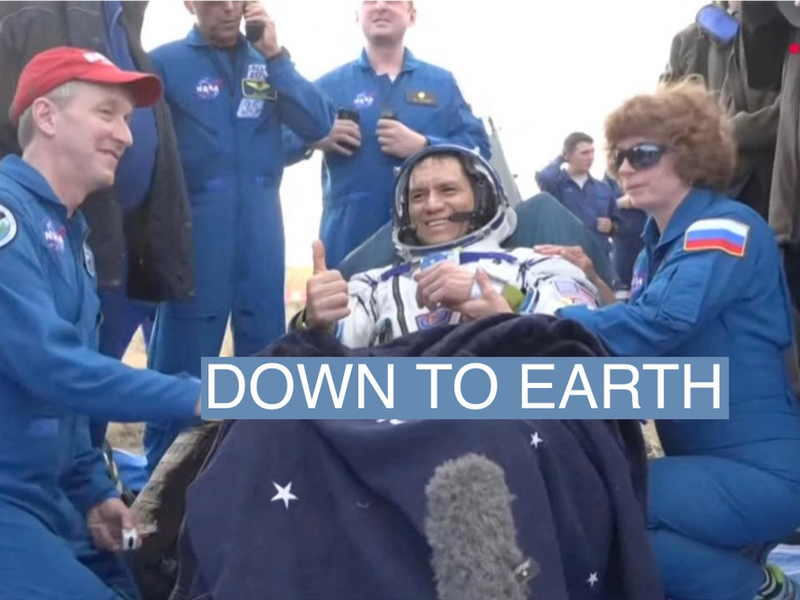 NASA astronaut Frank Rubio landed back on Earth on Wednesday after spending 371 days in space, marking a U.S. record for the longest continuous spaceflight.
Rubio landed in Kazakhstan along with two Russian cosmonauts. Their spacecraft, the Soyuz MS-23, took roughly three and a half hours to travel down to Earth from the International Space Station.
Rubio's mission was extended by six months due to an unexpected leak in his original spacecraft. A backup vessel was later sent to the ISS to retrieve him.
Space is one of the last remaining areas of cooperation between the U.S. and Russia, the Guardian reports, but friendly ties may not last• 1 . After Washington imposed sanctions on Moscow's aerospace industry, Russia announced that it would aim to leave the International Space Station after 2024 to create its own orbital station. The ISS is a collaboration between the U.S., Canada, Japan, Russia, and the European Space Agency, and depends on a Russian propulsion system to maintain its orbit. Moscow's exit would therefore hinder scientific research on ISS.
Russia's war in Ukraine and subsequent U.S. sanctions have dramatically affected Moscow's capacity to conduct missions and participate in international space ventures• 2 , spurring doubts about Russia's ability to work independently if it were to sever ties with the ISS. OneWeb, a broadband satellite internet service with an international footprint, had been using Russia's Soyuz rockets to build out its mega-constellation, but since the Ukraine war, it has partnered with SpaceX and Indian launchers to get its satellites into orbit. Mathieu Bataille, a research fellow at the European Space Policy Institute (ESPI), said that Russia has only launched 46 satellites since the start of the conflict, compared to 339 satellites — most of them for OneWeb — in 2021 alone.