India-Canada spat complicates Western efforts to counter China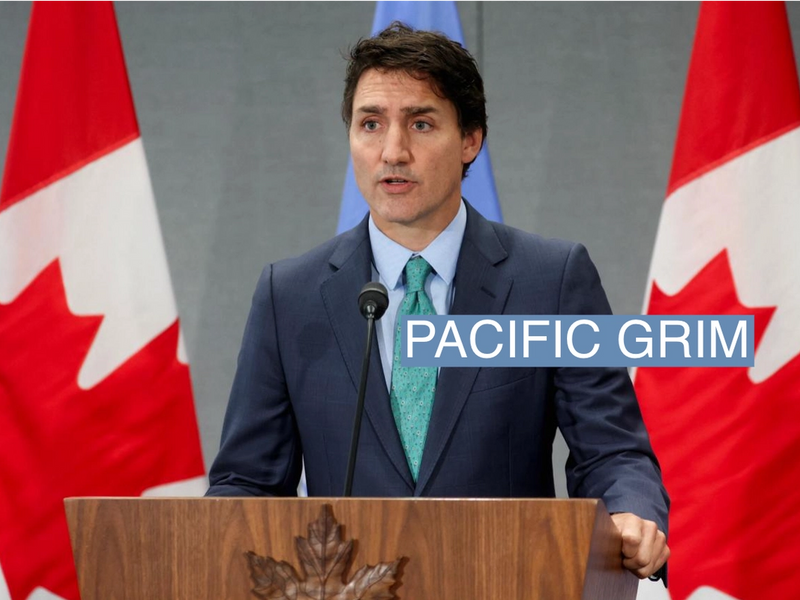 Canada's spat with India is complicating efforts by the U.S. and other Western countries to counter China's influence in the Indo-Pacific.
Much to the dismay of the West, allies of Prime Minister Justin Trudeau are calling for Ottawa to reconsider basing so much of Canada's Indo-Pacific trade and security strategy on partnering with India — a key player in containing China's power — after Trudeau accused the Indian government of being involved in a Sikh separatist's killing.
Washington has to walk a fine line when taking sides between India and major NATO member Canada,• 1 which is why the Biden administration is "likely to downplay or perhaps ignore the issue" to ensure India's continued cooperation in keeping China in check, one analyst told the Washington Post. The assassination allegations, if proven true, would be "the most serious threat to India's international reputation," but the Biden administration has a history of turning a blind eye to the backsliding of democratic norms under Prime Minister Narendra Modi given India's role in countering Beijing's dominance in the region.
Canada's "bewildered" response to two politically-contentious deaths on its soil illustrate the country's "utter lack of a game plan" in managing complicated international diplomacy "that comes with a passive policy on multiculturalism,• 2 " writes Jamie Sarkonak for the National Post. While Canada dropped the explosive allegation against the Indian government in relation to Hardeep Singh Nijjar's killing, the federal police took two years to begin investigating the suspicious suicide of Chinese dissident Wei Hu in British Columbia. "It is sure odd that Canada is willing to go scorched earth on another Commonwealth country with (so far) scant evidence, while doing everything it can to put out fires that China keeps lighting at our feet," Sarkonak writes.
China is having the last laugh over the possibilities of a rift• 3 between India and its partners in the Indo-Pacific, writes China studies professor Dr. Sriparna Pathak for NDTV India. Chinese state media and social media are pushing the narrative that the West will never treat India as an equal partner and is only using it to counter China. The implied goal of this propaganda, Pathak opines, is to show that "India and China are no different" and to convince Delhi to partner with Beijing in its campaign against the West. What the Chinese narrative ignores, Pathak writes, is that the "India way" is to stay neutral and navigate its own international crises.