China wins the first-ever gold medal in esports at Asian Games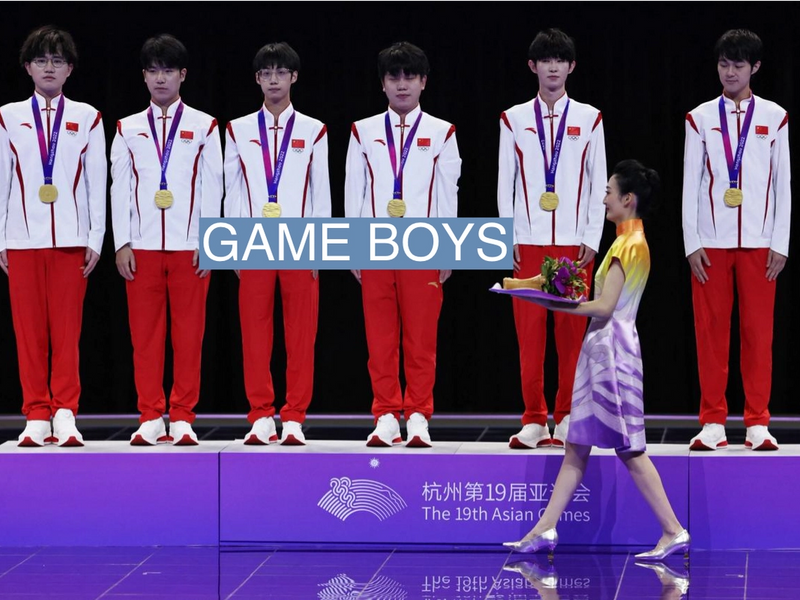 Hundreds of professional gamers competed at China's 19th Asian Games, as esports was held as an official medal event for the first time ever.
Despite a widespread crackdown on gaming and tech addiction, China is banking on esports to help regain some of its international clout post-COVID.
On Tuesday, China won the first-ever gold medal in esports — beating Malaysia 2-0 in the smartphone game, Arena of Valor. When receiving their prize, the team was welcomed by roars from fans at the Hangzhou Esports Center, which has the capacity to seat up to 4,500 spectators.
China is now the biggest market in the world for video games, and the Asian Games are expected to give the country's flagging economy a much-needed boost. Esports are going the way of traditional sports like football and basketball• 1 , with professional players demanding "high club transfer fees, costing millions of dollars," an esports marketing executive told Channel News Asia. While China has banned minors from going to internet cafés, players have instead flocked to esport hotels where restrictions aren't as harshly imposed, and friends can stay for several days in a row to play games. While this is great for business, it also presents a legal grey area that Beijing has yet to clamp down on.
Beijing sees video games and esports as fundamentally different even though they technically use the same piece of software. Video gaming leads to youth addiction, while esports is seen as a "laudable competitive pursuit,"• 2 said Mario Ho of Chinese esports firm NIP Group, adding that esports is "massively favored" by the government. The sport has a huge audience in China too — roughly 400 million fans. A League of Legends championship in Shanghai in 2020 attracted thousands of in-person spectators and 45 million online viewers — as many as those who watched six NBA finals on U.S. television that year, Bloomberg reports.
Out of nearly 500 gamers that are participating in the Asian Games, only eight are women. Fans and players told AFP that women frequently face discrimination in the male-dominated sport, and even when women make it to the top ranks• 3 , they are assumed to have lower skill levels, despite a lack of evidence to support this. The mindset that women are inferior in esports has prompted a lack of representation in high-profile competitions. Tournament organizers have, instead, set up women-only events like the International Esports Federation Female Asian Championship in Riyadh this year.