France's exit from Niger shows its declining prestige in the Sahel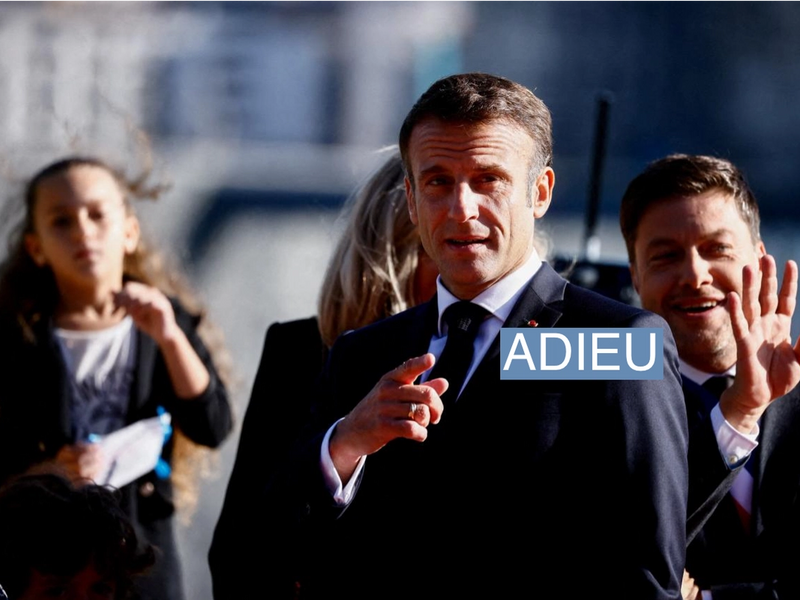 French President Emmanuel Macron said Sunday that France would pull its 1,500 troops from Niger by the end of the year, following weeks of fighting between French troops and the West African country's new military leaders, who rose to power in a coup.
France was dealt an ultimatum to withdraw from the country in July but refused to do so unless requested by the deposed Nigerian leader Mohamed Bazoum.
Macron also said that the French ambassador to Niger, along with several other diplomats, would leave the country "in the next few hours," adding that military cooperation between France and Niger was "over."
France's exit is a "definitely a small victory• 1 " for Niger's new rulers after weeks-long protests and pressure from the military, writes Al Jazeera's Nicolas Haque. It's also "perhaps an embarrassment" for the French who are being pushed out from its former colonies of Mali and Burkina Faso as well, as the country's influence in the Sahel region wanes after a rise in armed groups linked to al-Qaeda and ISIS.
The future of French troops in Central and West Africa is uncertain in the wake of three coups overthrowing democratically-elected leaders. French military presence is now seen as an "impediment"• 2 invoking comparisons to the U.S. occupation of Afghanistan, the New York Times reports. Macron has repeatedly defended his country's track record in the region by implying that the three governments of Mali, Burkina Faso, and Niger benefitted from France's involvement, which has angered the West African rulers and frustrated European partners, the Times writes.
While France is suffering a major blow to its prestige in the Sahel region, the European Union will be fine given that its other members "do not provoke the same allergic reaction that France does,• 3 " argues Michael Shurkin of the Atlantic Council's Africa Center. The questions facing the EU after the Niger coup are "more pedestrian," writes former French diplomat Gérard Araud, such as "How to relate with military juntas? How to dissociate itself from France without antagonizing it?"