Amazon to invest up to $4B in AI firm Anthropic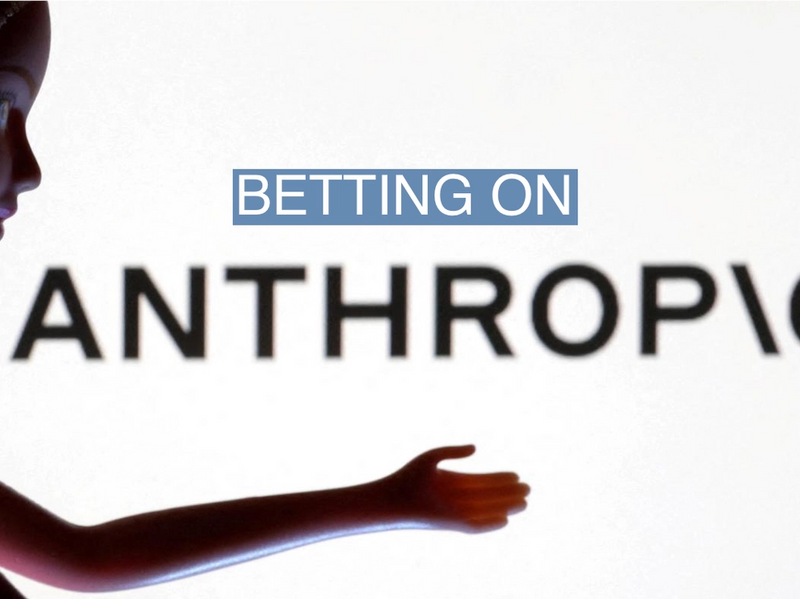 Artificial-intelligence startup Anthropic is set to receive up to $4 billion in investment from Amazon, the two companies announced on Monday.
The funding will help bolster development of Anthropic's high-powered chatbot, Claude. Anthropic has said that it will need to spend about $1 billion over the next 18 months to build Claude 2, a bot the company believes will be 10 times more powerful than its competitors.
Amazon is working to bolster its generative AI offerings. The e-commerce giant hopes that the tech will make Alexa, its virtual home assistant, more appealing to consumers.• 1 Meanwhile, the company is looking to make its Trainium and Inferentia chips top alternatives to Nvidia's high-powered processors.• 2 Nvidia has been swept up in the AI boom, and its chips are being sold on the secondary market for as much as $45,000 a piece, a more than fourfold increase over its retail price.• 3
Amazon's cloud computing software AWS has fallen behind other firms in embracing generative AI. Microsoft and Google have both thrown themselves behind the tech, investing billions in companies like OpenAI. Amazon employees who spoke to Bloomberg earlier this year said that the company had so far avoided throwing the same level of research into artificial intelligence that other firms had pursued, and did not offer chatbot demos to its customers. That may be because it is attempting to launch a polished product, Bloomberg noted.• 4
Anthropic has been scaling up its chatbot services. Earlier this month, the company launched a paid version of its bot Claude, ClaudePro. Pro users pay $20 per month for the service, which offers them more messages to the bot and usage at high-traffic times. As the startup works to secure further investments, the paid model would fund some of the computing costs associated with running the bot. It's expensive to host AI bots: OpenAI reportedly pays $21 million per month to run ChatGPT.• 5