India's historic Women's Reservation Bill may take several years to implement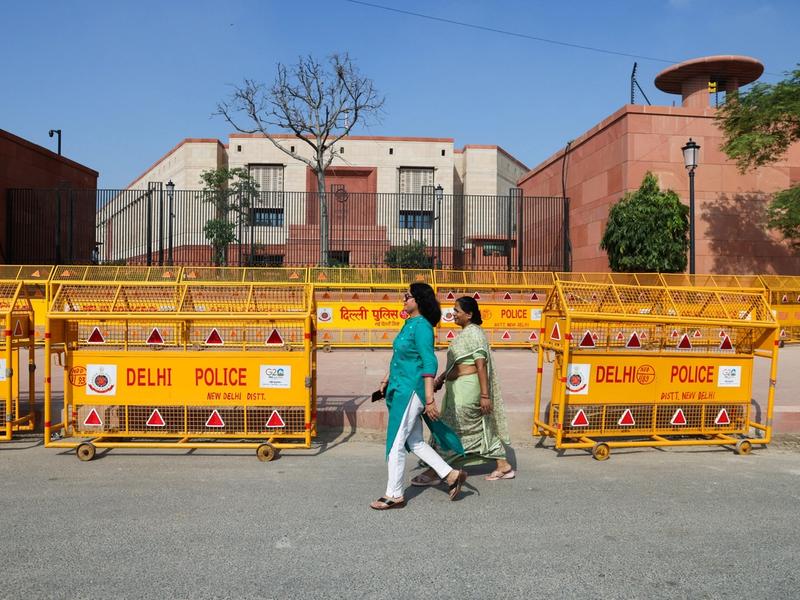 Indian lawmakers passed a landmark bill that would allocate a third of seats for women in its lower house of Parliament and state assemblies.
The passage of the Women's Reservation Bill was widely hailed as a historic move in the fight for gender representation in the world's largest democracy and was seen as a boost for Indian Prime Minister Narendra Modi ahead of the 2024 elections.
However, the bill can be implemented only after the completion of much-delayed country-wide census, and subsequently a redrawing of electoral constituencies — a process that could take several more years.
— Tasneem Nashrulla contributed to this report.
Some opposition leaders and activists have predicted the bill will not come into effect until 2039, despite the government saying it will be implemented by the 2029 elections. The redrawing of constituencies — or delimitation — can only begin after the census is completed in 2026. And the final delimitation report usually takes four to five years, which means the bill will likely not be implemented by 2029. Experts and political opponents are even more pessimistic,• 1 The Wire reports, given that the BJP government has frequently postponed the census. "The constant dithering on when there will be the next Census and when there will be delimitation will mean that the [women's] reservation is indefinitely delayed," said one lawmaker from an opposition party. "This is not a historic Bill as it is being touted. It is a sham."
The delimitation exercise is also likely to be more "contentious• 2 " this year, one political activist writes. Delimitation is set to increase the number of seats in the lower house from 543 to 753, with the northern states — many of which are already well represented in the parliament — benefitting from the biggest jump in seats. The southern states are likely to see only a marginal rise in seats, "pushing them further back in representation and electoral heft,• 3 " NDTV explains. The complications may lead to "a political storm" and further delay the women's quota, some experts believe.
India has had one female prime minister and two women presidents since the country gained independence in 1947• 4 , and women currently occupy only 15% of seats in the lower house of Parliament. Women face barriers to running for office both in terms of money and the lack of a political party's support• 5 , an Indian economist told TIME. Advocates are hopeful that the new bill — set to increase the number of women in the lower house from 82 to 181 — will incentivize political parties to back more women candidates and empower them with leadership positions.