The Scoop
Former President Donald Trump could be allowed back on Facebook once a suspension of his account expires in 2023, Nick Clegg of parent company Meta Platforms, said Thursday at an exclusive Semafor Exchange event in Washington, DC.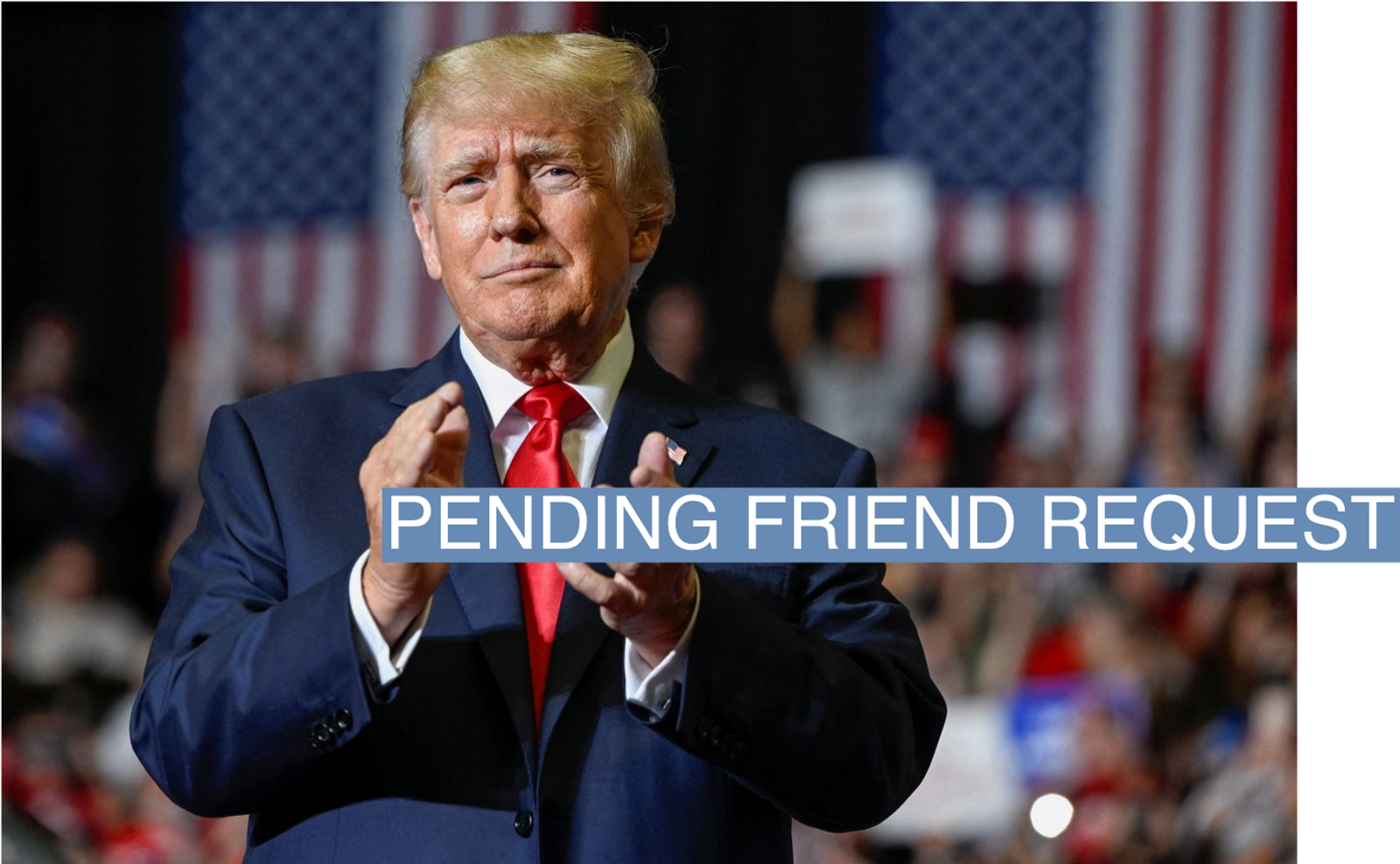 As the company makes its decision, it will talk to experts, weigh the risk of real world harm and act proportionally, he said. It's the first time Clegg, who, as president of global affairs is charged with deciding whether to lift the limit, has publicly discussed his thinking.
Trump was prohibited from posting on several online platforms after the January 2021 riots at the Capitol building in Washington, D.C., with Facebook, sister app Instagram, Twitter and Google's YouTube citing his role in inciting the violence.
"When you make a decision that affects the public realm, you need to act with great caution," Clegg told Semafor editor-at-large Steve Clemons. "You shouldn't throw your weight about."

Gina's view
Clegg's comments are unlikely to please everyone in Washington, where conservatives have accused it of censoring their views while progressives have sought to prevent the platform from distributing what they see as toxic content.
The decision will also have material effects on Trump's possible 2024 presidential campaign. He had 35 million followers on Facebook alone before his suspension; he now appears to have 4 million followers on the nascent Truth Social platform that he helped launch, but which has not emerged as a major competitor to established social media platforms.
YouTube said last year it would lift its suspension once the risk of violence has decreased while Twitter permanently banned Trump. Still, Tesla CEO Elon Musk, who offered to buy Twitter for $44 billion but is seeking to end the deal, said he would allow the ex-president back on if he owned the company.

The View From Menlo Park
For Meta, Clegg emphasized that the accuracy or sentiment about certain content was not the driving factor in whether Trump is allowed back on the platform.
"If we think there is is content on our platform which will lead to real-world harm — physical harm — then we feel we have a clear responsibility to act against it." Clegg said at the Semafor event.