Will Rupert Murdoch's media empire change with his son in charge?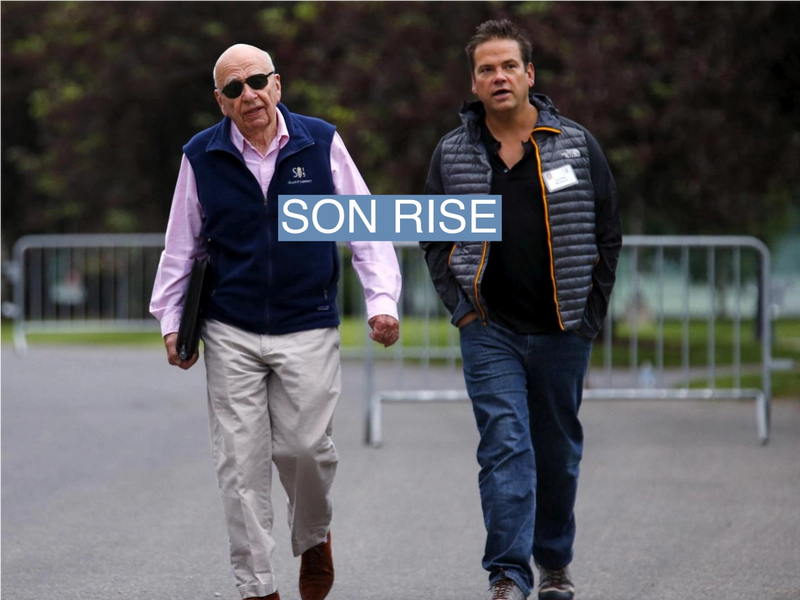 Rupert Murdoch, chairman of Fox News and News Corp., announced Thursday that he is stepping down from both boards.
In an internal memo to employees, Murdoch, 92, stated that both he and the company were in good health. His son Lachlan Murdoch is set to take over News Corp. as chair, and will remain executive chair and CEO of Fox.
The overwhelming consensus on the announcement: It's the end of an era for a dominant and divisive figure whose media empire spans multiple continents.• 1 But Murdoch has become a diminished figure in recent years, especially as Fox faced the massive lawsuit from Dominion Voting Systems, Brian Stelter writes. He "no longer inspires either the reverence or the revulsion he once did."• 2
The move cements — at least for now — Lachlan Murdoch's power over the News Corp. empire. The media and political sphere will be watching to see whether he becomes the "defining face of the company" the way his father was, Jim Rutenberg writes.• 3 Media commentator Kara Swisher predicts Lachlan will have a short reign, before the media empire is sold off.• 4
Experts largely agree that the succession at News Corp. is unlikely to significantly reverse the rightward bent of Fox News. NYU media professor Rodney Benson said it is "difficult to imagine a fundamental reshaping of Fox, given its success as a commercial formula."• 5 Lachlan is largely "aligned with his fathers vision" and politics, CNN's Oliver Darcy said. "I'm not sure how much of a change editorially you'll see, but certainly there's going to be some change."• 6