How the entertainment industry is trying to pare back its carbon footprint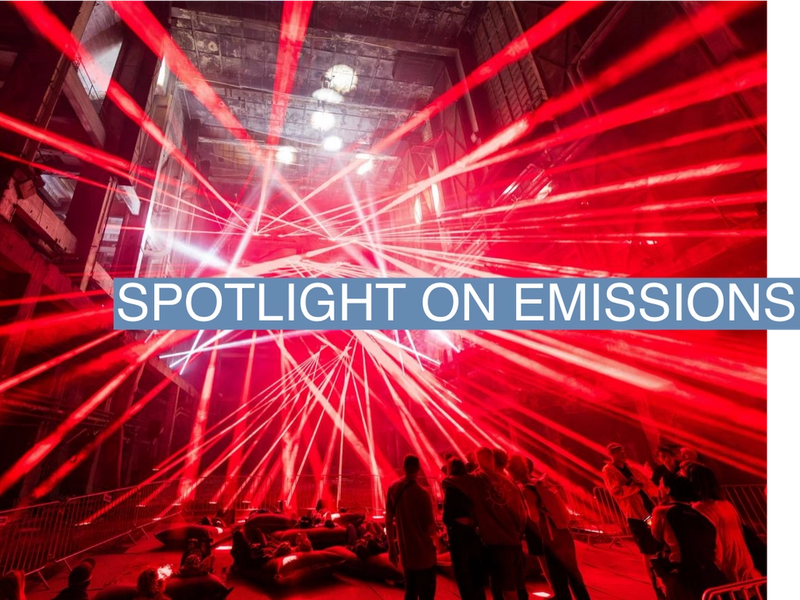 /
London's O2 Arena will employ a series of carbon removal methods to reduce the climate footprint of its events. To pay for it the stadium plans to charge an extra 90 pence ($1) on tickets for band The 1975's February 2024 shows, Edie reports.
At present, O2 estimates that The 1975 gigs will emit 100 tons of carbon, when all associated travel, energy, merchandise, and staffing are accounted for.
This isn't the first time the entertainment industry has interrogated its climate impacts: Earlier this year, British band Coldplay announced that they had halved their tour's emissions.
Climate change is making outdoor concerts hotter, and in some cases unbearable. Fans are collapsing at shows from the heat, and often have to wait in queues in extreme temperatures to enter venues, Adam Met, of the U.S. indie rock group AJR, wrote in Rolling Stone last summer. The heat is even having an impact on the profits bands can expect to see from their shows, Met said. Since sweatshirts are more expensive, bands tend to rely on them for key merch sales during gigs. Hot temperatures mean attendees aren't interested, and as a result performers take a financial hit.• 1
Festivals, which attract thousands of attendees, are trying to become greener. Deep Tropics, a Nashville-based festival, is attempting to be a greener option for electronic music fans. Organizers planted 23,000 trees in an attempt to offset the carbon produced at last summer's event, The New York Times reported, and garbage cans were banned but replaced with recycling receptacles. Single-use plastics were also nixed. "If you make sustainability easy and as cool as possible, people are going to naturally adopt it," Jacob Chandler, co-founder of the group Green Disco, told the Times.• 2
There's some evidence that green festivals might be positive for the environment: An April report on Glastonbury's footprint found that it actually reduced carbon emissions, and had a net-positive impact on the environment. Green energy site The Eco Experts calculated that -596.25 tonnes of CO2e were produced at Glastonbury. Put another way, Glastonbury attendees — who number around 200,000 each year, making it the largest festival in the U.K. — would have produced 17,260 tonnes of CO2e in five days if they hadn't gone to the event.• 3