The Scene
Commerce Secretary Gina Raimondo is among the most sought-after meetings for a key corporate gathering in Washington next week, in hopes that she can help U.S. business leaders navigate the increasingly treacherous straits between America and China.
Raimondo, who returned last week from Beijing, may brief the Business Roundtable gathering, which comes at a precarious time for firms like Apple, Boeing, and Intel that are caught in the middle of rising tensions between the U.S. and China. The group lobbies on behalf of America's biggest companies, and its members include some 230 corporate chiefs, including those of JPMorgan, Walmart, and Procter & Gamble.
One tech executive told Semafor that his company is feeling squeezed by Chinese officials, who are encouraging its executives to publicly tout their commitments to, and hard-dollar investments on, the mainland. A series of raids by Chinese authorities on western consulting firms in recent months looms in the background of such discussions.
CEOs said they're eager to hear insights from her recent trip not shared on the secretary's swing through the Sunday shows this week. She has touted new ways to address tensions as important outcomes of the visit — including a working group she says will be a channel for concerns of U.S. companies — while making clear the U.S. is waiting to see if China follows through on some of the more positive statements she heard in her meetings.
"They gave verbal assurances that they will treat U.S. business fairly, that they will not engage in non-market practices which hurt American workers, and my message was, 'well, let's see it,'" Raimondo said on CBS over the weekend. Asked if she trusted the Chinese, Raimondo replied: "Until we see action, there can be no trust."

Liz's view
"China is a challenge," Volkswagen's CEO Oliver Blume told CNBC yesterday. Bookending his comments on the carmaker's strategy in the country: "China is one of our most important markets."
And there you have the dilemma facing many western CEOs, including many BRT members: China is too big to ignore but too risky to fully embrace.
Washington is trying out two buzzwords for its new strategy: Decoupling or, less radically, "de-risking." But few companies deeply engaged in China have exited wholesale. Many are adopting a third approach, viewing China not as a vital source of raw parts and cheap labor but rather as a standalone domestic market, avoiding the logistical and political risks of exporting goods, knowledge, and capital. Volkswagen's new China plan centers on "developing more technology in China for Chinese customers."
Jamie Dimon, Tim Cook, and Mary Barra — all BRT board members; Barra is its chair — each visited China this year for the first time since the pandemic. They were met, for the most part, with open arms and the kind of coded, business-friendly language that western CEOs want to hear. China will create an economy that is "market-oriented and ruled by law," Shanghai's municipal chief told Barra; Cook was promised "a good environment and services for foreign companies."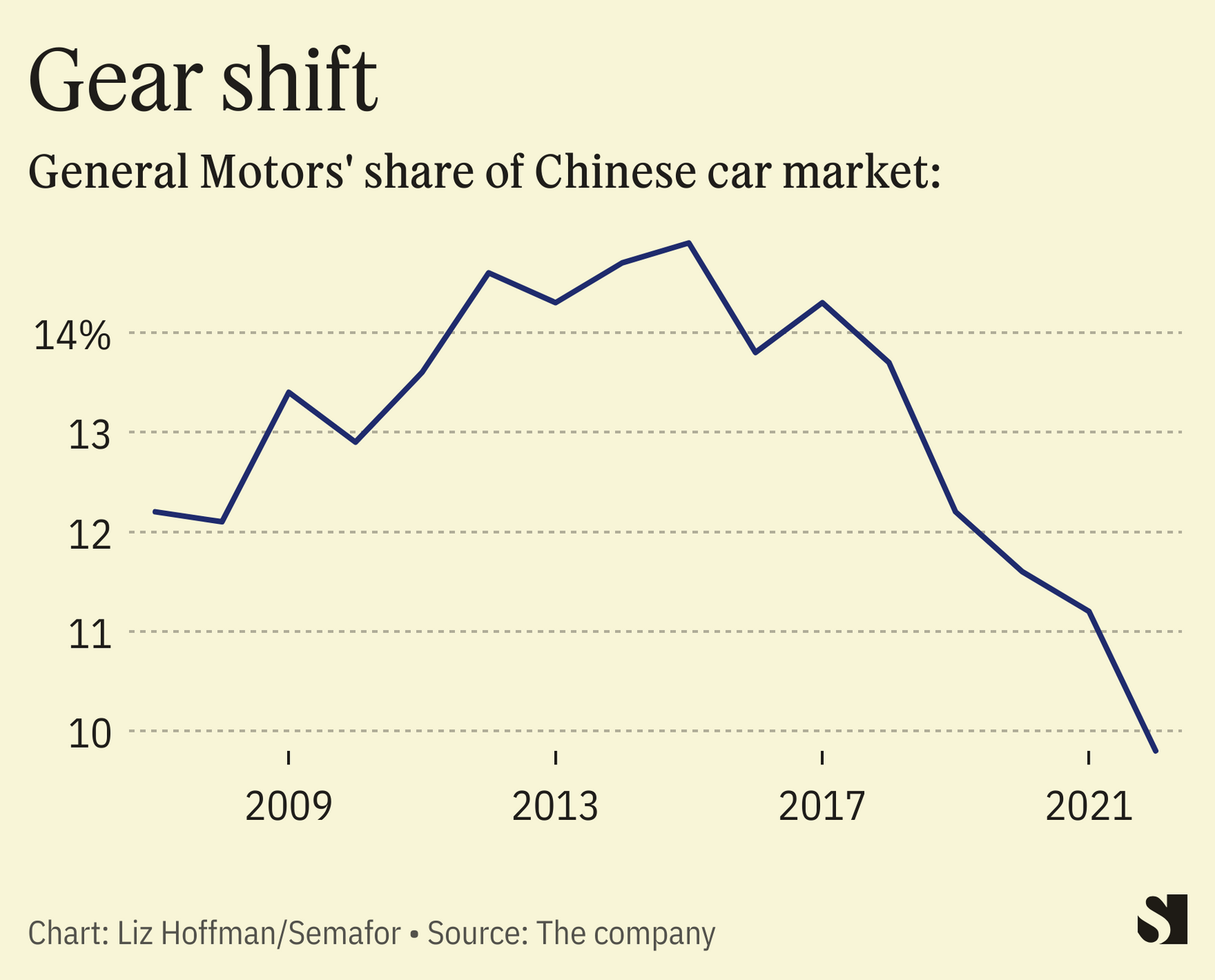 But a combination of geopolitical tensions, supply-chain risks, and increasingly fierce domestic competition are creating a push-pull away from China. Wall Street banks have taken control of local joint ventures in recent years and are hanging around the hoop as China reforms its pension system, but few make any real money in the country. HSBC, one of the biggest foreign financial players in China (the H and S once stood for Hong Kong and Shanghai), holds 10% less in mainland customer accounts than it did at the end of 2021.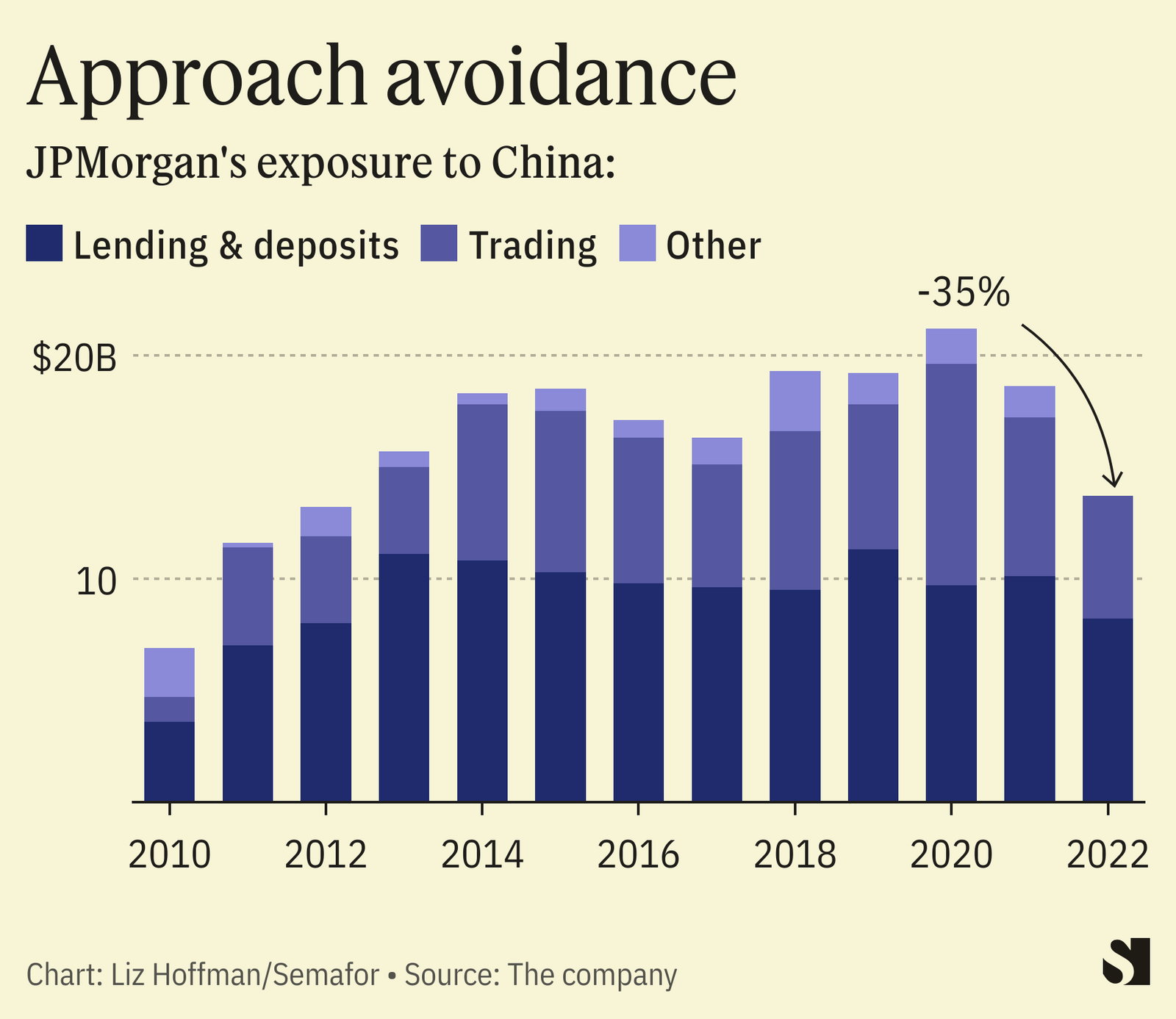 For all the complaints about quarterly pressures and earnings management, CEOs do actually plan for the medium to long term, and will be looking to Raimondo for clarity on the White House's approach.
An added lining to any speech: Raimondo remains a darling of the business community, and has been widely discussed on Wall Street as a potential successor to Janet Yellen as Treasury secretary. More exposure — and tough talk on China, an area where even Trump's critics in the business world often agreed with him — could bolster her standing.

The View From Beijing
China's intelligence agency accused U.S. officials who have visited China recently — among them Raimondo, Yellen and Secretary of State Antony Blinken — of being insincere in their engagement. Seeking rapprochement while continuing to arm Taiwan and "openly badmouth[ing] the Chinese economy" is "old wine in new bottles," the Ministry of State Security said in a rare public rebuke.

Notable
While businesses may want to see easing tensions between the U.S. and China, American public opinion of the mainland has only gotten worse, according to this New York Times analysis and how that compares to U.S. views about the Soviet Union during that Cold War.