The most interesting moments and insights from the GOP debate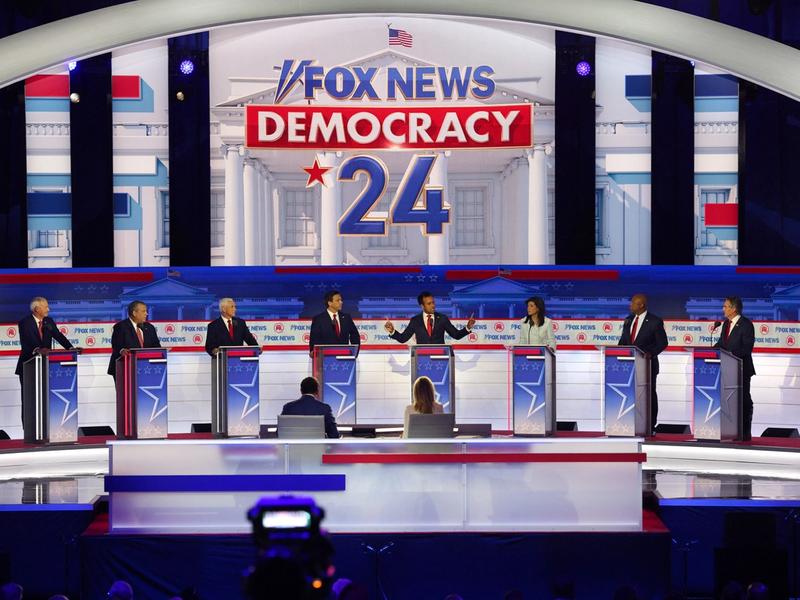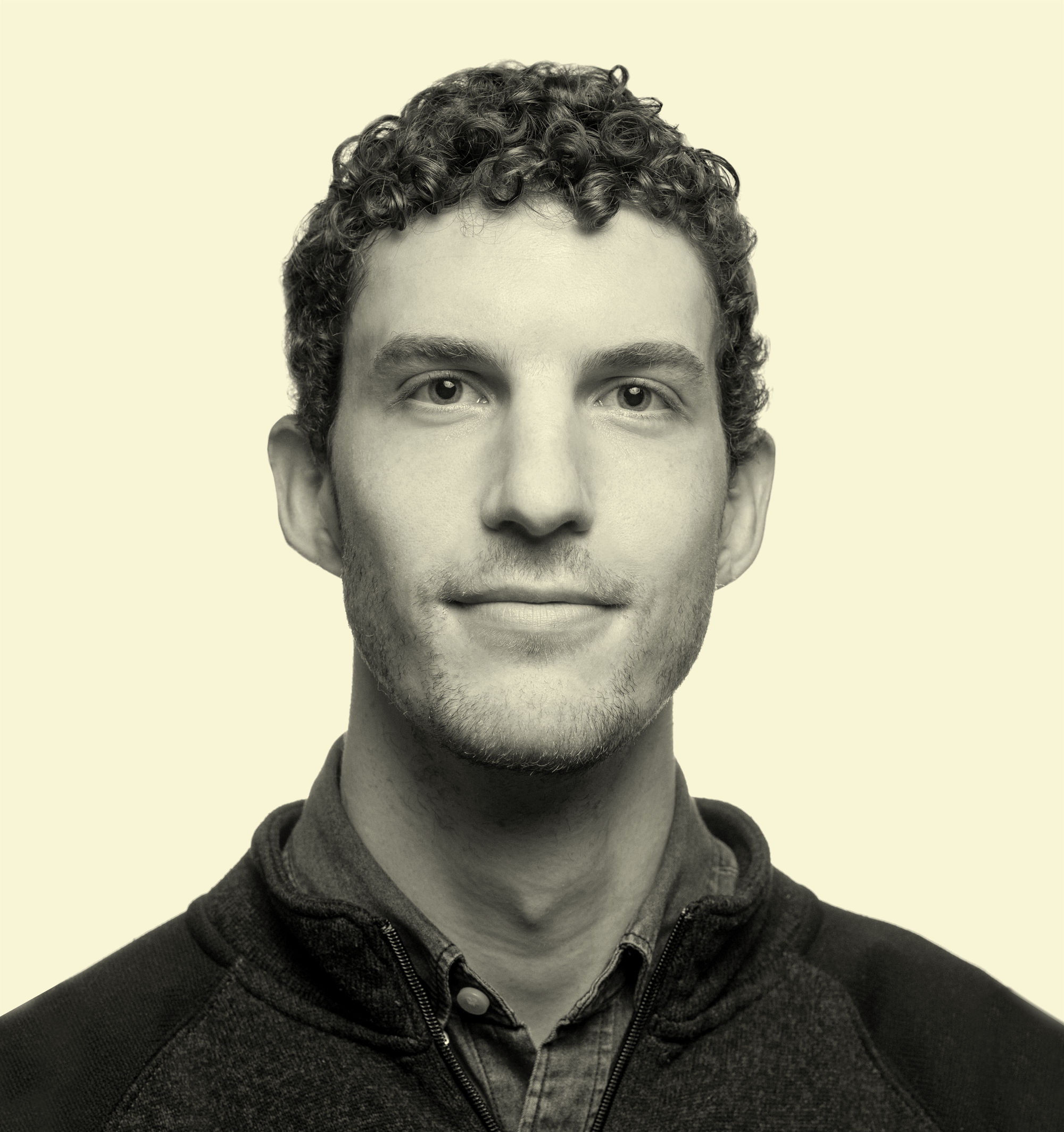 /
Eight Republican presidential hopefuls took the stage in Milwaukee tonight for the first primary debate of the 2024 election cycle.
We tracked the most important moments from the debate throughout the night and compiled key insights on what they mean for the race.
The post-debate takes are rolling in. Meghan McCain declared Haley the winner.• 10 Semafor's Jordan Weissmann predicted that Ramaswamy's name recognition would go up and could set him up well as a potential pick for vice president.• 11 As for DeSantis, "he wasn't the headline out of this debate," The Washington Post's Rachel Van Dongen said. "Not sure what that means for his campaign."• 12
The debate has wrapped up. Pence got the most speaking time, followed by Ramaswamy and Christie, according to a New York Times analysis.
"I get the UFO question?" That was Christie's joking response when asked whether the government should level with the American people about what exactly it knows about encounters with foreign objects. "The job of a president of the United States is to level with the American people about everything," Christie responded, before pivoting to attacking teacher's unions, saying they are greater threats than UFOs.
Ramaswamy was the clear winner among attendees of the New York Young Republican Club's debate watch party, where wine, whiskey, and champagne were flowing, as were the Chris Christie insults, Semafor's Kadia Goba reports. But the room was full of Donald Trump loyalists. At the start of the event, Gavin Wax, the club's president, thanked people for coming to see "the debate for the next vice president." Rep. George Santos was tucked away on a sofa facing the largest TV in the house and flanked by attendees.
Ramaswamy has been a top target throughout the debate, but especially over his foreign policy stances. Haley, a former UN ambassador, got a wave of applause for this attack line: "You have no foreign policy experience and it shows." As Semafor's Dave Weigel writes, she previewed this attack on Ramaswamy's desire to cut off aid to Israel after 2028, and she "landed it" during the debate.• 9
The tug-of-war within the Republican Party about support for Ukraine played out on the debate stage. Candidates like Nikki Haley, Mike Pence, and Chris Christie are all ardent supporters of aid (the latter two have visited Kyiv as presidential candidates), Semafor's Morgan Chalfant writes. Both Pence and Haley tussled with Vivek Ramaswamy, who argued for cutting off aid to Ukraine and redirecting it to the southern border. Pence accused him of having a "small view of the greatest nation on earth."
"We can do both, Vivek," Pence said. "We achieve peace through strength. America needs to stand for freedom."
We've entered the second half of the debate and the Trump-focused portion of the night. Six — maybe seven — of the eight candidates said they would still support Trump as the Republican nominee if he's criminally convicted. Ramaswamy shot his hand up first, and the rest slowly followed. Christie half-raised his hand, then appeared to dismiss it, and Asa Hutchinson didn't budge.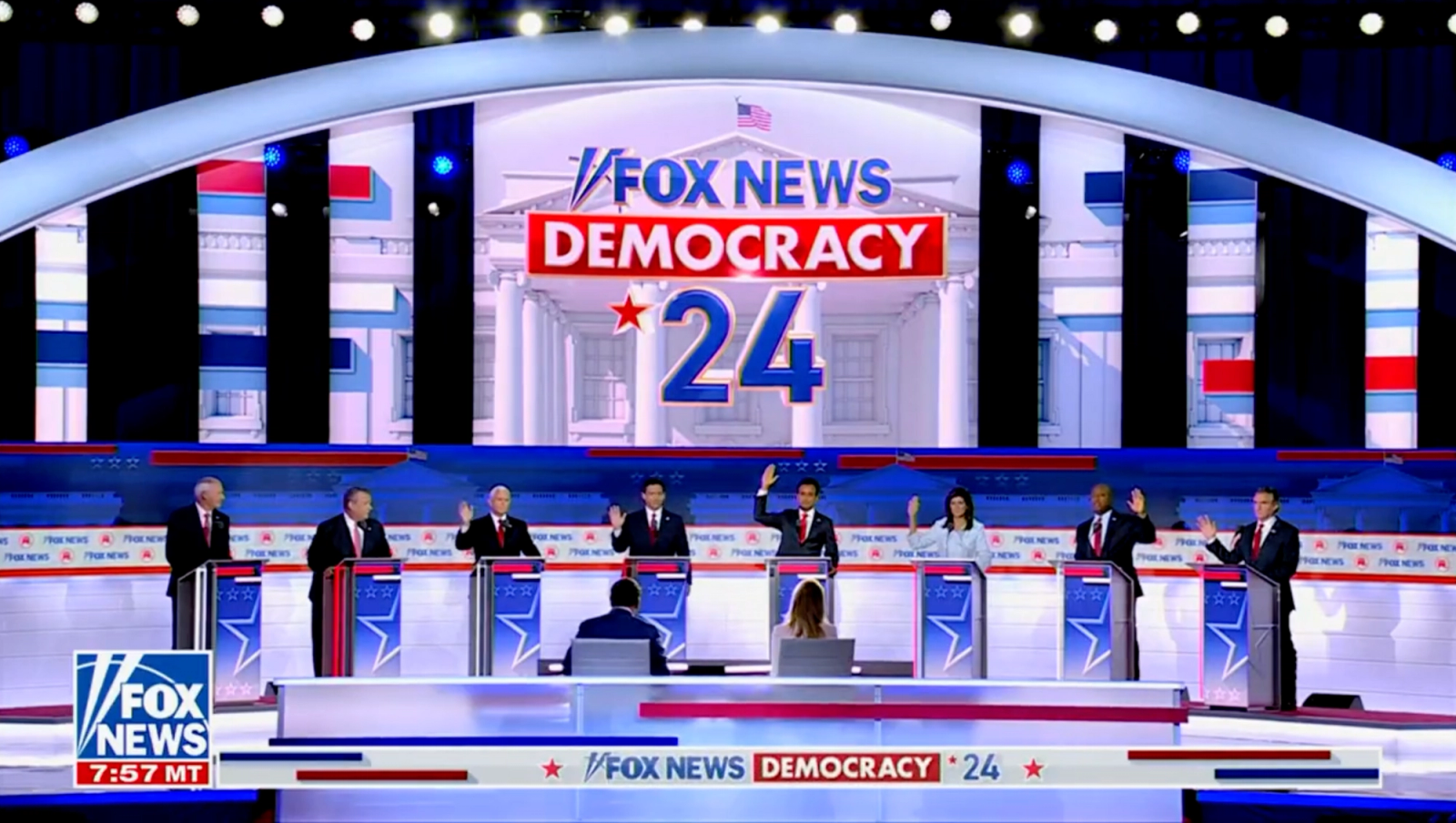 Trump felt noticeably absent from the first hour of the debate. He was only been mentioned a few times, and no questions were asked about the four criminal indictments he's facing. Semafor's Benjy Sarlin's take: Many pundits were ready to declare that "Trump was the real winner" of the debate, but "just about every single candidate has helped themselves so far and presented an implicit contrast. Doesn't mean it moves polls, but they're getting a real open lane here."• 8

On abortion: The candidates sparred over abortion regulation, leading to "the most interesting exchange so far" and sort of the first that highlighted crucial differences in their stances, Sarlin said. A summary: DeSantis didn't commit to supporting a federal six-week ban, Pence came out hard for a ban, and Haley emphasized how hard that would be to actually pass in Washington.• 7
Ramaswamy borrowed a line from Barack Obama when he introduced himself as "a skinny guy with a funny last name." Christie called him out on that, saying Ramaswamy is "the same kind of amateur." One theme of the debate so far, according to Semafor's Dave Weigel: "These guys are sick of Vivek."• 6
Vivek vs. everyone: Ramaswamy claimed he was the only candidate who wasn't "bought and paid for," predictably sparking a rebuke from the other candidates. The memorable line from Chris Christie: "I've had enough already tonight of a guy who sounds like ChatGPT." But "by attacking Ramaswamy, they're giving him a chance to shine in front of voters who largely don't know him," former HUD Secretary and presidential candidate Julián Castro said.• 5
Vivek Ramaswamy on experience: The entrepreneur sought to set himself apart from the rest of the field as an outsider with no prior political experience. He directly sparred with Pence, saying, "Do you want a super PAC puppet, or do you want a patriot who speaks the truth?" Pence, for his part, said, "Now is not the time for on-the-job training."
Nikki Haley on the economy: The former South Carolina governor took the first real direct shots of the night, criticizing former Vice President Mike Pence and Sen. Tim Scott for voting to increase spending during Trump's administration. "I think it's time for an accountant in the White House," Haley said.
The first couple of questions of the debate referenced the current No. 1 song in the country: Oliver Anthony's Rich Men North of Richmond. Anthony was a previously unknown singer-songwriter, but the sound found overnight success in part because "right-wing politicians were championing the song, which neatly fits some conservative narratives, criticising government overtaxing and those on welfare," the BBC wrote.• 4
Fox News viewers saw a perhaps unexpected voice before the debate: President Joe Biden. His campaign's first national TV ad of the 2024 cycle aired in the time slot right before the debate. The decision "to plaster Fox News with Dark Brandon ads suggests that the effort is largely aimed at voters online who already support the president," Semafor's Max Tani writes.• 3
Viewers who don't know much about the candidates "might be surprised by how much they agree with each other," especially on issues like immigration, fiscal policy, social issues, and Trump's legacy in the White House, Semafor's Dave Weigel writes. One issue of disagreement is whether the U.S. should cut off aid to Ukraine and try to settle the war with Russia.• 2
The eight candidates who qualified for the debate all lag in the polls behind the man who won't be on stage tonight: Donald Trump. His presence will still be felt, though. The Daily Beast reported that Fox News, which is airing the debate, plans to "beam Trump in" and play clips of him throughout the debate, asking the candidates to respond.• 1