The News
Wealth inequality has reduced across Africa over the last couple of decades, according to research by Credit Suisse.
That trend was due to the increase in median wealth per adult on the continent which has narrowed the gap with mean wealth per adult.
The findings are contained in the latest Credit Suisse Global Wealth Report which found that last year was the first since 2008's global financial crisis that the world saw a fall in net global household wealth.
Know More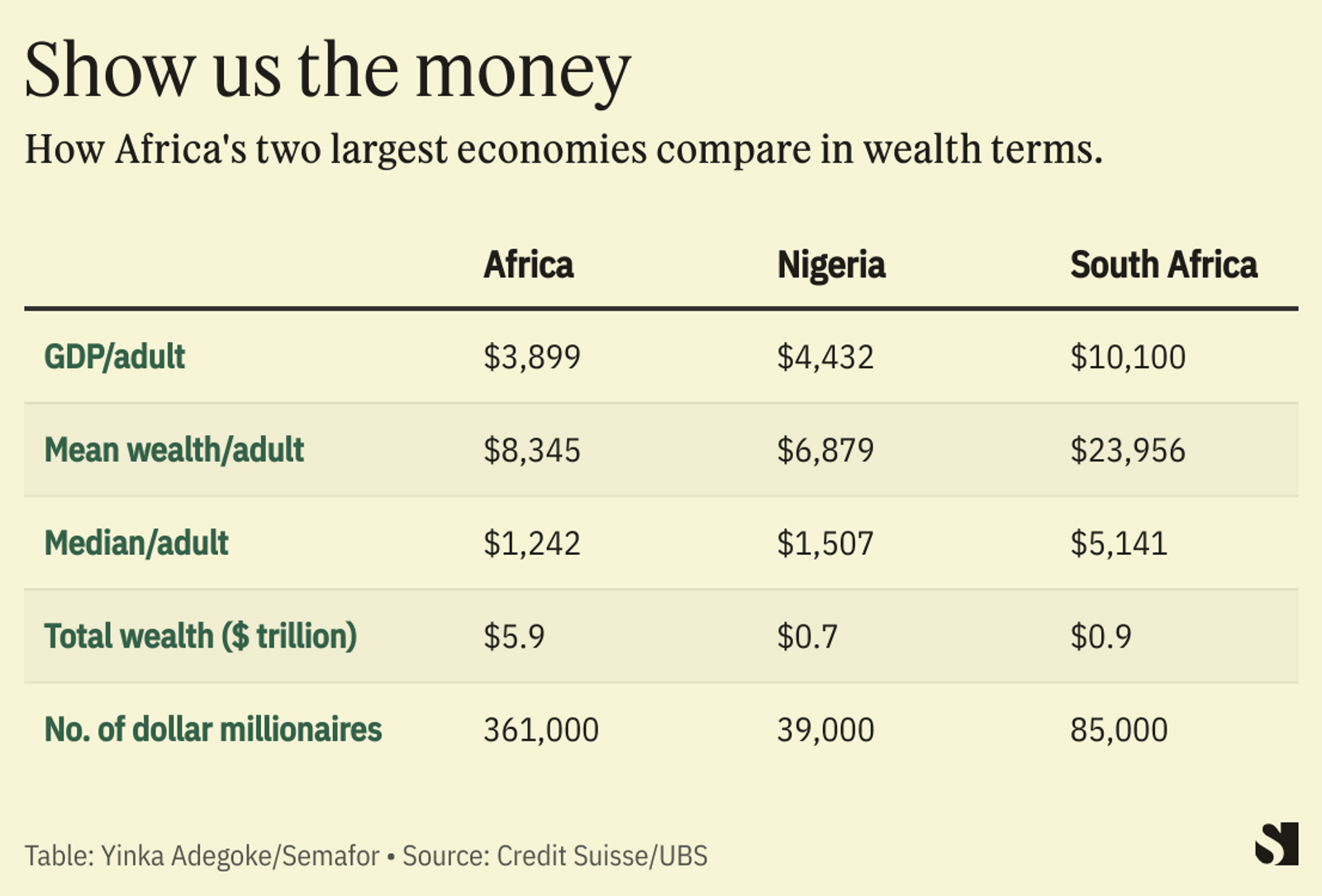 Africa saw a marginal improvement in wealth accumulation of 1.5% to $5.9 billion, according to the Credit Suisse report. However, if you measure the gains against population growth that turns it into a decline of 1.3% per adult. Given the respective slowdowns in Africa's largest economies in 2022, it is perhaps not surprising that wealth accumulation has slowed.
The economies in Nigeria and South Africa, the continent's largest, have been sluggish for most of the last decade and that seems to have exacerbated already high inequality in both countries.
By the end of 2022, the Gini coefficient for wealth — a measure of inequality in countries — was at 86.5 in Nigeria and 88.8 in South Africa, up from 72.1 and 80.4 in 2000, respectively.
It is estimated the share of wealth of the top 1% in Nigeria was up to 44.5% from 28.3%. South Africa's top 1% saw a less sharp rise to 42.2% from 39%, while low wealth groups have seen a steeper decline during the period.