The Facts
Afua Hirsch is an award-winning writer, journalist, and filmmaker. Her work focuses on culture, identity and social justice, as well as Africa and its diaspora. A former West Africa correspondent for Britain's Guardian newspaper, Hirsch met young creatives in Nigeria, South Africa and Morocco for her latest TV series, African Rising with Afua Hirsch. The three-part documentary, which aired on the BBC in June, is available on the broadcaster's iPlayer platform, as well as Apple TV. It will also be distributed internationally.
Know More
💡 What were your main takeaways from the experience of filming Africa Rising?
The incredible optimism and sheer creativity of artists on the continent. In all the societies we visited, we were really intentional about showing viewers the context, history and background, but also being very focused on contemporary artists. I think that offers a different lens and a really refreshing one.
💡 "Africa Rising" was a popular narrative in economic debates around a decade ago, but some say it was unrealistically boosterish. What did you learn?
I think the problem with narratives about Africa in the western media in general is that they have so often been simplistic, grounded in colonial-era prejudice — even if unintentionally — and perpetuated a single narrative. All I think many of us ask for is for Africa to be depicted with the same complexity, nuance, humanity and depth as other regions. It matters even more when it comes to the African continent because colonialism was so devastating for African countries, with such extreme ongoing repercussions, and because Africa has played such a uniquely key role in the development of the global economy.
So I think we are rightly more sensitive to reductive descriptions, yet these have applied to Africa more than to any other continent on earth. Africa was never hopeless and it will never be perfect. What it is — as I hope this series contributes to showing — is a place of immense history, cultural wealth, and breathtaking creativity, where the challenges of economic hardship are real, and so are the innovative responses that abound.
💡 Why does Africa's diaspora matter?
A lot of people in the diaspora have close links to the continent, with family members there, sending remittances, investing, supporting businesses, and education, or newly connecting with the continent with good intentions to contribute to the growth of African countries and economies. But I do think it's important to be focused on how we can be useful and ask what we can do for the countries of our heritage, rather than what they can do for us.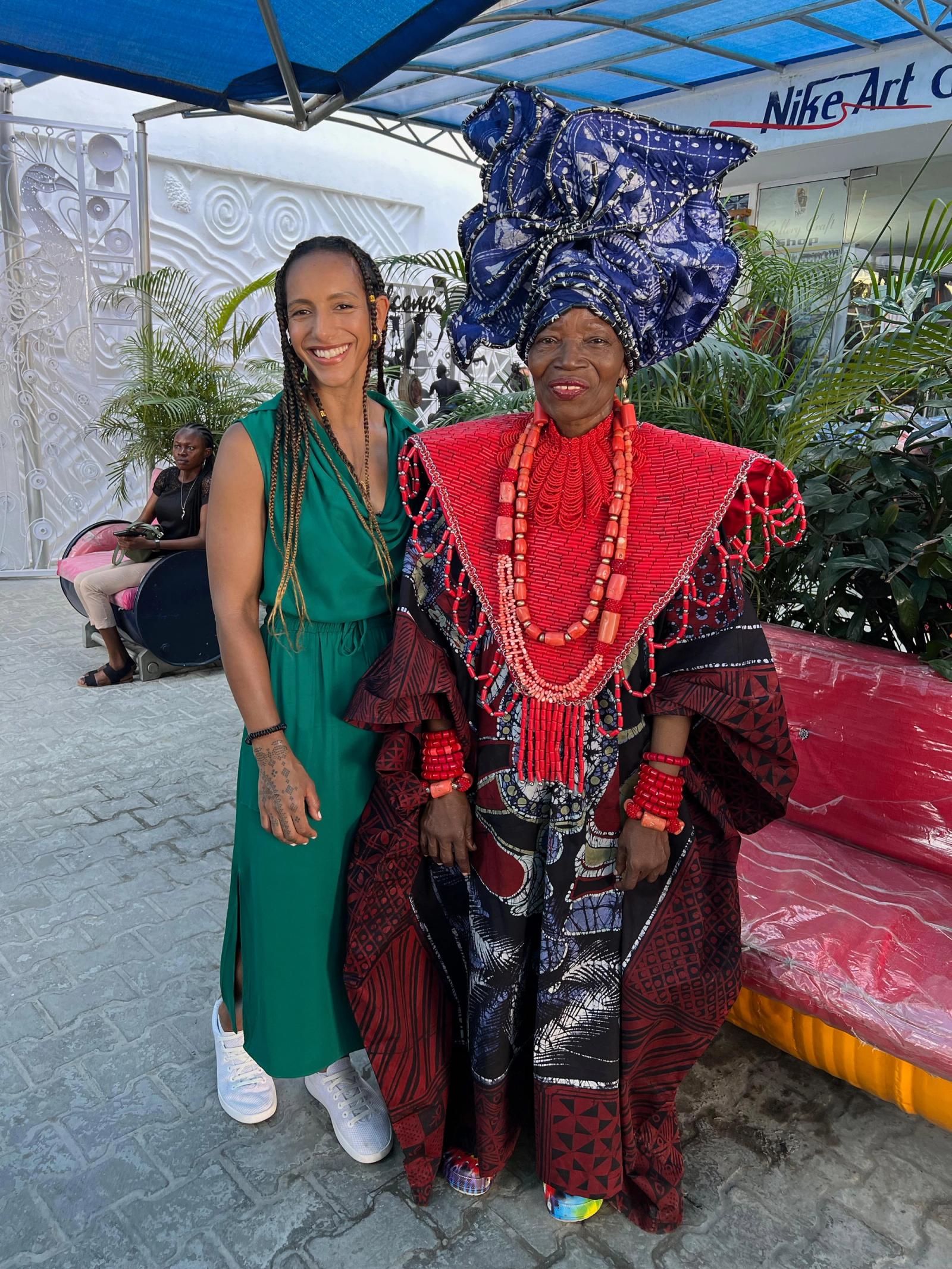 💡 Having told stories about Africa and its diaspora in different forms, what's your favorite platform — TV, newspapers, books or something else?
I'm a writer at heart. I have a new book coming out in October, which was partly inspired by making this series, so I don't see writing, broadcasting and filmmaking as mutually exclusive at all. But I do think TV and film has special power for art because we are telling stories about work that is so incredibly visual and vibrant, and it's great to be able to take a step back as a journalist and storyteller, and let the work speak for itself.
💡 Which Africans, be it on the continent or the diaspora, inspire you? And why?
There are a lot of writers on the continent and in the diaspora who I hugely admire; Chimamanda Ngozi Adichie, Ayobami Adebayo, who we featured in the series, David Diop, Tsitsi Dangaremba, and legends like Ngũgĩ wa Thiong'o, and Buchi Emecheta. I think what Lesley Lokko is doing for African architecture is incredible, and there are so many fashion brands I admire, like Sika, Christie Brown, Maxhosa, Jewel by Lisa - who we also featured in the series. That's literally the tip of the iceberg.
💡 Having lived in Dakar and Accra, which city do you prefer and why? (Try to set aside family bias).
Totally unfair question. How can you set aside family bias?! I usually deal with bias by being pretty transparent about it rather than pretending it doesn't exist! I think the two cities actually have very different strengths. Dakar for quality of life by the ocean, walking along the corniche, lounging on pretty islands. But apart from family connections in Ghana, I'm actually a mountain person more than an ocean person, so that's the most natural answer I can give for loving Accra, with the Akuapem mountains so close by, and the rainforest which I love all around.
💡 Which African artists, visual or musicians, are you excited about right now?
I am a big Afrobeats fan, I love Burna Boy, Omar Ly, Kwabena Kwabena, Teni — who we filmed with in Nigeria, and I got really into Amapiano filming in South Africa.
It's hard to give a list of visual artists I admire — we filmed with so many and I don't want to choose among so many greats. In the diaspora I really admire Lynette Yiadom-Boakye, and I think Sonia Boyce is incredible. I worked with Yinka Shonibare in the series and at his Summer Exhibition in London last year which was themed around magic, and was also magical. I also thought Ekow Eshun's curation of In The Black Fantastic in London last year was remarkable, and I became a big fan of the British Liberian artist Lina Iris Viktor, who I love.
I always try to pay homage to an earlier generation of great painters from the continent, like Ben Enwonwu and Afewerk Tekle. Their work was really phenomenal and you can still see its impact in today's younger artists. I am fascinated by the hyperrealism of artists like Ermias Ekube and Arise Stanley. And I'm very proud of the Michael Soi paintings I bought filming the last season in Kenya too.