The News
Did you catch Ron DeSantis's interview with Shawn Ryan? How about Tim Scott's latest hit on Faithwire, or Joe Biden's chat with Will Arnett and Jason Bateman?
The campaign for the American presidency is playing out across an unprecedented, fragmented new media landscape and leaving campaigns, voters, and political observers alike struggling to figure out what exactly is going on.
Take this snapshot of the Republican primary campaign:
Florida Governor Ron DeSantis, who had appeared the strongest challenger to Donald Trump, has for instance appeared in the last two weeks alone on podcasts hosted by Clay Travis, comedian Russell Brand, John Solomon, and Ryan, a former US Navy Seal, who asked him whether he was scared about the FBI and the DOJ interfering in DeSantis' campaign in order to tip the scales for an opponent.
After former Fox and NBC host and rising conservative independent media star Megyn Kelly publicly called out DeSantis for refusing to come on her show, the Florida governor spent two days with her, appearing on her show and hosting a private dinner with her the evening before where the governor reportedly performed impressions.
South Carolina Senator Tim Scott spends much of his time appearing across faith-based Christian podcasts, radio, and television, such as the Christian Broadcast Network and the Trinity Broadcast Network.
The most media-savvy of the Republican field, entrepreneur Vivek Ramaswamy, has replicated the strategy run by Pete Buttigieg in 2020: Appear in every media venue that will take you, and when there are none left, create your own. Since launching his campaign, the Ohio entrepreneur has hosted a weekly podcast where he interviews other figures in media and politics.
Meanwhile, Biden is set to appear tomorrow on a podcast with Jay Shetty, the iHeartRadio host who produces a weekly show on mindfulness and mental health. Donald Trump is still in talks to sit down for an interview with Mike Tyson, which was scrapped due to a scheduling conflict earlier this month.
"Governor Chris Christie, welcome to Pod Save America. You know what the show is?" Jon Lovett, who co-hosts the liberal podcast Pod Save America said during an interview with the Republican presidential candidate last week. "What are you doing here?"
"You asked me to come," Christie replied. "So I decided to show up."

The Debates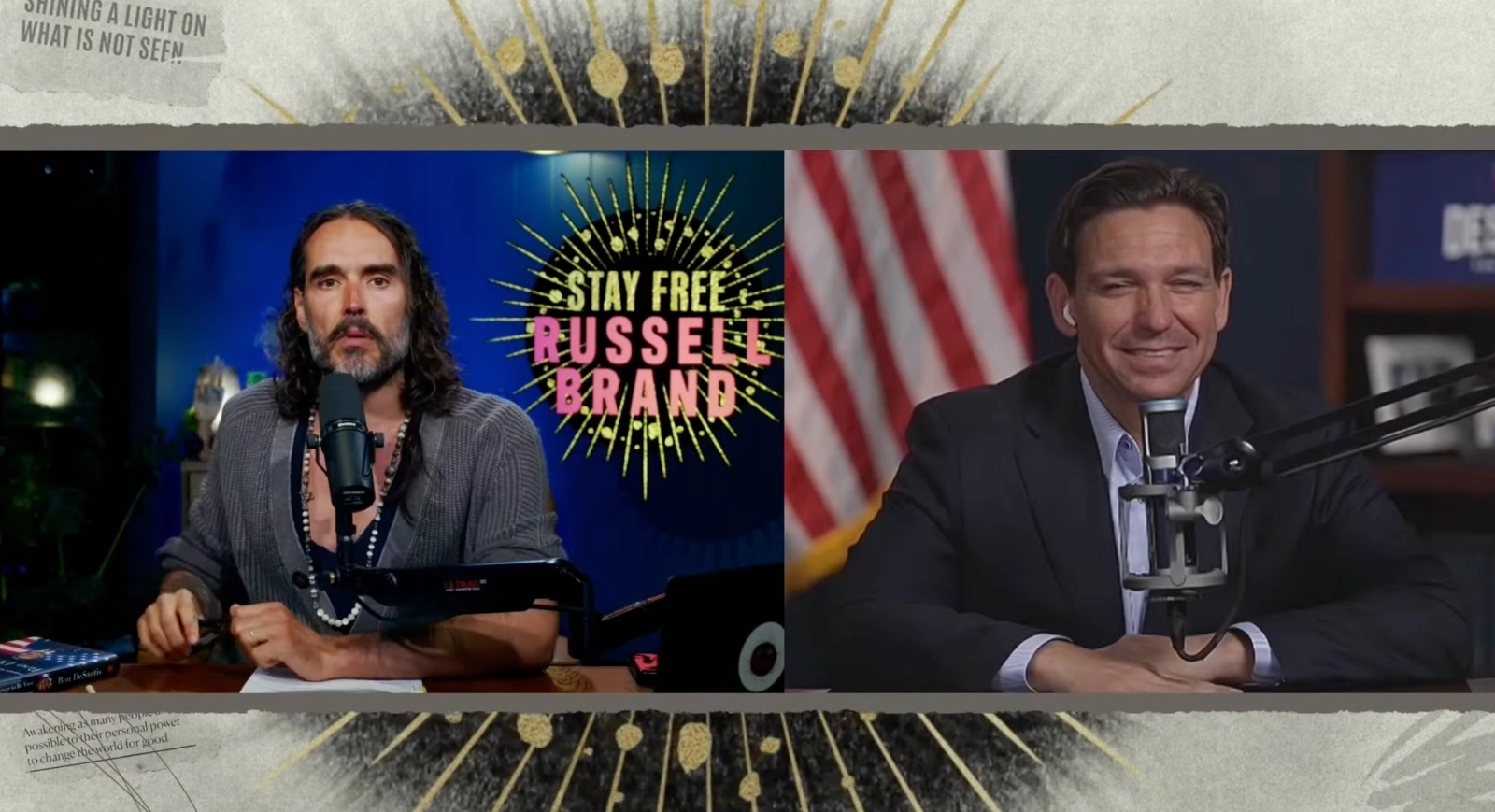 Meanwhile over in TV-land, executives are contemplating a previously unthinkable question about the ultimate political TV prize, a debate: If Donald Trump doesn't show up, will anyone watch?
Cable news ratings are low, particularly for an election year, reflecting apparent apathy toward the upcoming contest — and debates are expensive. The promised matchup between Florida Gov. Ron DeSantis and Trump appears unlikely, and if the networks want to make news with Vivek Ramaswamy, Sen. Tim Scott, Nikki Haley, or Doug Burgum, they can have them pretty much any day of the week for free.
Privately, each network has reassured the RNC that they remain committed to partnering on the debates, regardless of whether Trump is onstage. NBC believes that the network has a strong shot to host the third debate, which is likely to take place at the University of Alabama on October 25, two people familiar with the talks said, though a person familiar said the organization hasn't made a decision yet about the television broadcaster. In recent months, ABC, which was partially set back in its debate positioning when the network fired its lead debate negotiators (who were subsequently hired by the RNC), reached out to the Washington Free Beacon about partnering on a debate in order to strengthen their bid. The new cable network NewsNation remains in the mix for a debate, but likely as a secondary broadcast partner, according to one person familiar with planning. The RNC will have to find homes for as many as 9 debates.
But thinner margins and a lack of a guaranteed ratings booster like Trump have made television executives more cautious about sinking millions into the contests.
"High cost and bad ratings — that's the kind of thing that makes people lose their job," one major network insider with insight into the debate planning-process told Semafor.

Max's view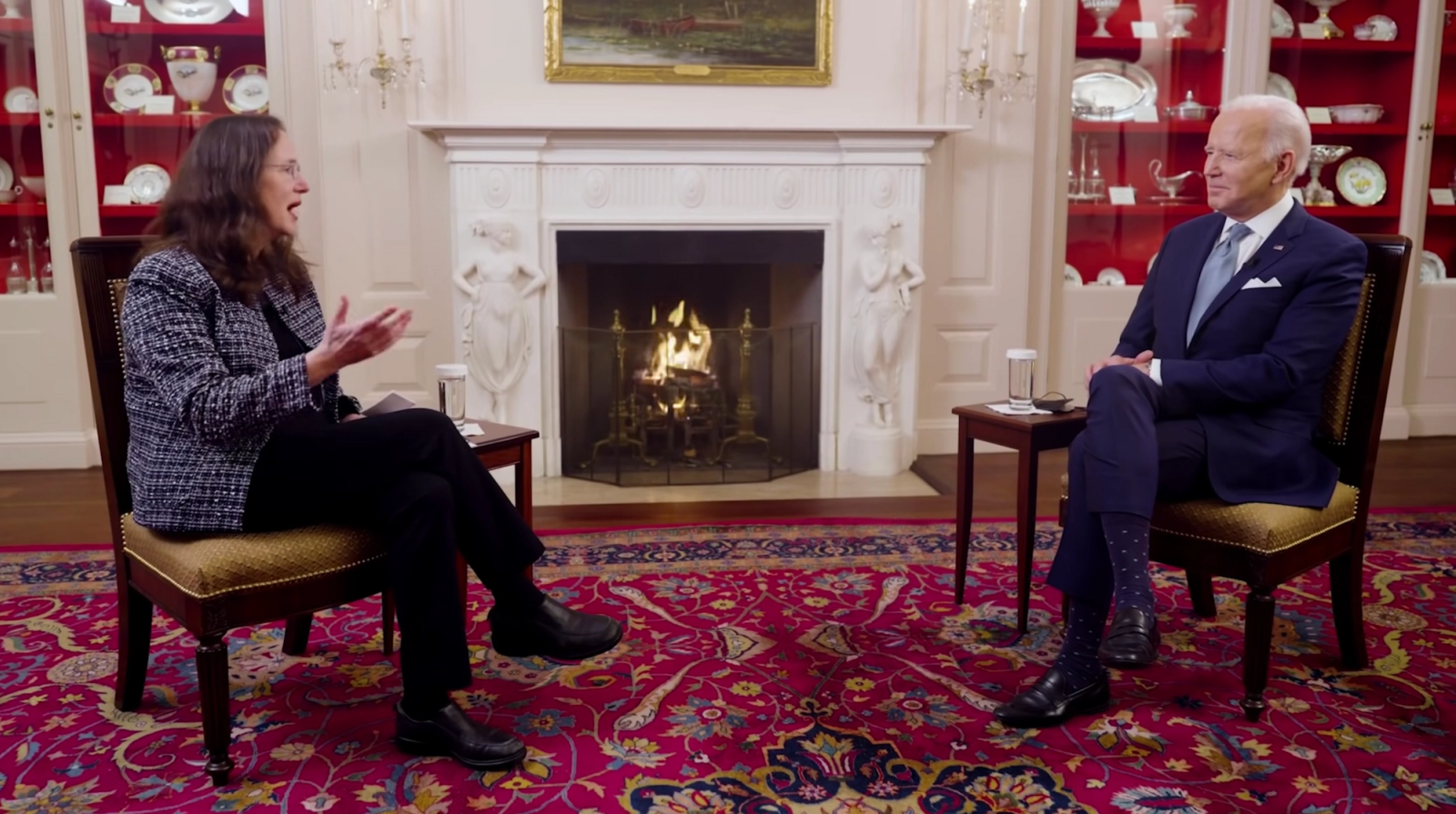 2024 is shaping as the first election of the age of fragmentation. Every legacy broadcast medium is in decline. Cable news is steadily shrinking. The few winners in subscription news — the Washington Post and New York Times — are struggling to hang on to news subscribers who signed on during more exciting times. Facebook has largely pulled itself out of the business of news and politics, while Twitter remains a real, but diminished, force.
But the audience that had centralized on those big platforms is now migrating to an array of small and medium sized ones — including, for Republicans, Ben Shapiro's Daily Wire, Tucker Carlson's nascent media business, and a vast array of smaller outlets.
One statistic worth considering: Joe Rogan is the highest-rated podcaster, and a sought-after destination for any national candidates. But among podcast listeners who say they have a favorite podcast, Rogan only has a 5% market share — a remarkable sign of the splintered new media landscape.
Many of the more ambitious upstarts are keeping primary politics at arm's length. Multiple Republican candidates including Trump have sought to appear on Joe Rogan's podcast, though none have appeared.
And a person familiar told Semafor that candidates and Republican organizations have approached Barstool Sports about partnering with the organization on events around the election, but executives there are at the moment more interested in staying neutral in order to capitalize on the potential revenue from direct digital advertising.
The outcome may be, among other things, an unpredictable campaign in which major developments are harder to track and analyze. And it may be a glimpse of what's to come well beyond political campaigns.

The View From The White House
The Biden media team, which is expected to take shape in the coming months, is also paying attention to how fragmentation is changing the media landscape for next year's election.
In the days before the 2022 election, Biden appeared on the podcast Smartless, and invited a Substack historian Heather Cox Richardson to the White House for a rare sit down. One person familiar with the White House's plans said Biden is expected to sit for several podcast interviews in the coming weeks as the reelection campaign begins to ramp up in earnest.
The White House's attempts to cultivate friendly allies on TikTok has been well-documented, and will continue into the 2024 campaign at a greater scale. Before the midterms, the White House repeatedly invited TikTok influencers to the White House, and has had briefings for a small group of prominent liberal supporters with large audiences on Twitter and Instagram.
Rob Flaherty, who ran the White House's digital strategy and is expected to join the 2024 campaign, said in an interview with Semafor that he draws a distinction between just speaking to and through die-hard liberal supporters online and reaching potential voters who aren't as engaged or already persuaded.
He said conservatives have been good at building an ecosystem for their stars and celebrities that reached the most zealous supporters. But he wants the Biden team to focus more on reaching voters who haven't already made up their mind — and to the large portion of voters who share information they see on social media in group chats, but never post about it publicly.
One glimpse of that strategy to reach the middle: the Biden campaign is also going to attempt to reach Americans through digital gaming, where the campaign believes there's a large, untapped audience. The nascent campaign is also looking to find creative ways to get the president's message out on streamers like Netflix and Max.
"The way you adjust to a fragmented, personalized media environment is by having a fragmented, personalized persuasion architecture," he said. "We need a media program that is in as many different places as voters are. That program then gives air support to an organizing program that leverages the most trusted source of information out there: people's friends. That's why we're building an apparatus that essentially treats everyone like they are media, because those personal relationships often have the most credibility with voters."

Room for Disagreement
The Washington Post's Taylor Lorenz argued that, despite its Chinese owners allergy to overt politics, "TikTok reigns as the new global town square."

Notable
John Herrman was early to spot the fragmentation trend in New York Magazine, predicts that voters will face a "Nowhere Election, "experienced as an exhortation to think for themselves in an environment where attempting to do so means constantly being sold to, pandered to, misled, or scammed — a bustling public sphere (hurray!) filling with thick and acrid smoke (oh, no)."