The Scoop
U.S. securities regulators were preparing to slap new regulations onto $1.4 trillion in corporate loans but backed down last week under quiet pressure from the Federal Reserve and U.S. Treasury.
The Securities and Exchange Commission shelved a legal brief that would have required bank loans to carry the same kind of disclosures as stocks and bonds, people familiar with the matter said.
Behind the scenes, Fed and Treasury officials urged SEC Chair Gary Gensler to reconsider his position, the people said. Sweeping corporate loans into the nation's rubric of securities laws would roil already-shaky debt markets, they argued.
The result: The SEC stood down, declining in federal court last week to weigh in on whether loans should be treated as securities, a designation that comes with sweeping public disclosures and opens companies and their bankers up to lawsuits.
The punt surprised Wall Street banks, which had been lobbying Washington to stay out of the fray. And it was a rare pullback from Gensler, who has deemed crypto tokens as securities and claimed jurisdiction over corporate CO2 emissions.
Representatives for the SEC and the Fed declined to comment. Treasury didn't respond to a request for comment.
Step Back
The SEC was asked to weigh in on a lawsuit filed by investors who bought slices of a loan to a California drug-testing company in 2014. They sued JPMorgan, which underwrote the deal and allegedly failed to disclose that the lab was under federal investigation at the time.
If the company had issued new bonds or shares of stock, it would have had to tell investors about any probe. But because the transaction was a loan, it didn't. The investors lost millions of dollars and argued in federal court that loans are similar enough to bonds to require the same level of transparency.
Know More
The distinction is a decades-old one. Loans were held by banks and occasionally parceled out to professional fund managers, who would hold them until they matured. Bonds traded freely and could end up in the hands of retail investors, who needed to be protected. So two different sets of rules sprang up.
Treating loans like bonds "would have turned the entire market upside-down," said Elliot Ganz, of the Loan Syndications and Trading Association. The trade group did its own lobbying, Ganz said, meeting with SEC staff, as well as officials from the Fed, Treasury, and the Office of the Comptroller of the Currency, which regulates commercial banks.

Liz's view
I don't know whether loans are securities. They are more widely held and more actively traded than the original laws assumed, and have at least as much resemblance to bonds as crypto tokens do to stocks.
By one estimate, 60% of these loans are repackaged into collateralized loan obligations, which very much are securities. If it quacks…
On the other hand, there have always been different rules for "big boy" transactions between sophisticated parties. And with corporate defaults poised to rise, reclassifying trillions of dollars of loans would give investors a legal escape hatch from their own bad decisions.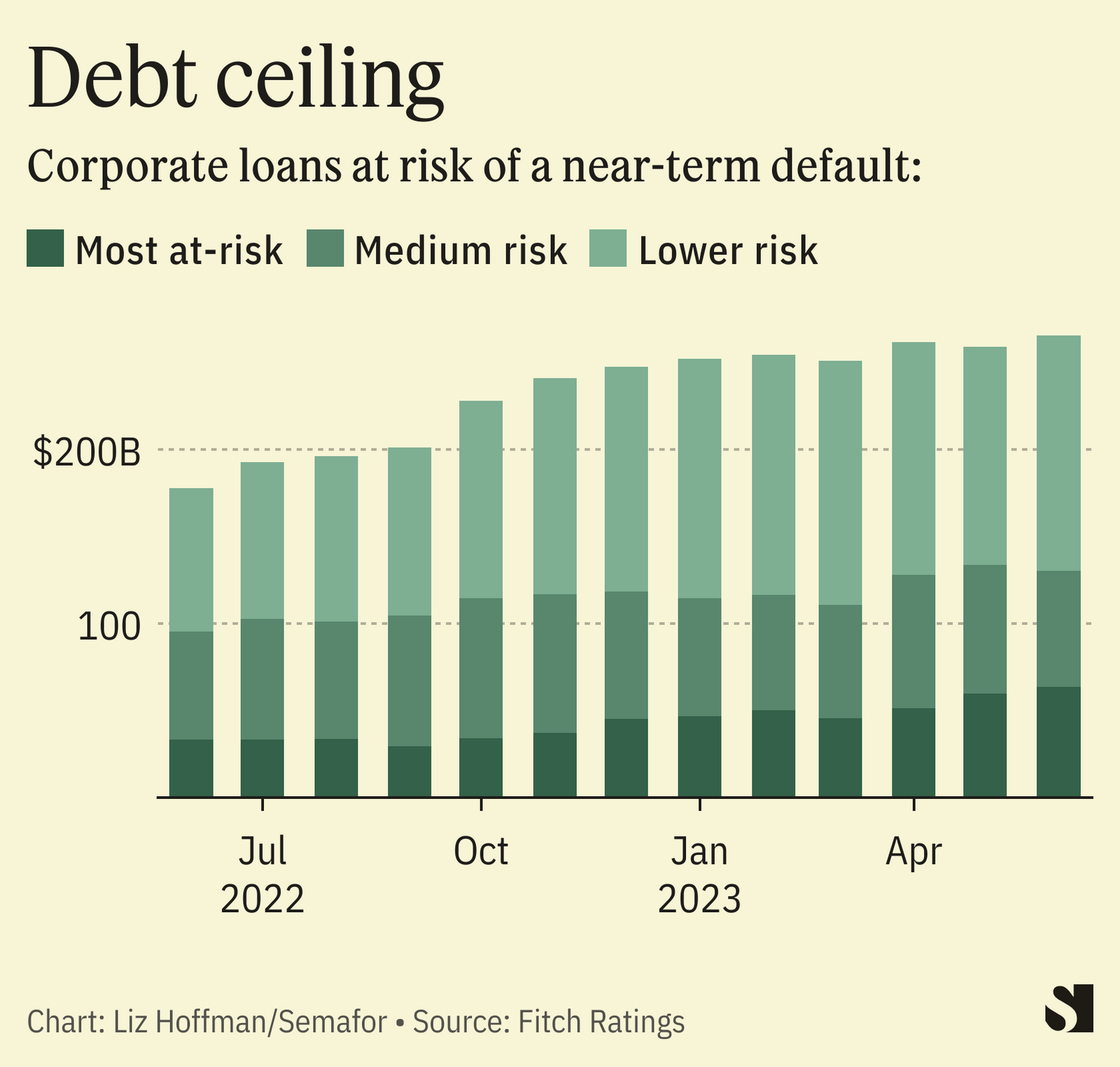 But if anyone should have a view on whether something is a security, it's the SEC. It's right there in the name. Gensler has taken an expansive view of his agency's remit, making jurisdictional land grabs on everything from crypto to climate emissions.
His deference here is puzzling, and leaves the question in the hands of a non-expert federal judge with unpredictable consequences for a market that companies count on for funds.

Room for Disagreement
"You peel back the onion and you realize how complicated this market is," Ganz said. The SEC couldn't have weighed in "without crossing into policy issues with massive ramifications." If the agency wants to reconsider the issue, it can do it through traditional rulemaking.