The Scene
JOHANNESBURG — Paul Mashatile, South Africa's deputy president, loves belting out songs. Singing has been built into South Africa's resistance culture going back a couple of centuries.
"When Paul is relaxed…In the best of moods, he likes singing revolutionary songs," says long-term friend and ANC colleague Nomvula Mokonyane. Mashatile appeared on television singing about his boss, President Cyril Ramaphosa, during a meeting of the ruling African National Congress's (ANC) executive committee earlier this month. It was a show of support for Ramaphosa — even though he is widely tipped for the president's job.
But a slew of negative stories threaten Mashatile's chances of succeeding his boss and have created uncertainty about the party's future beyond Ramaphosa.
The South African media have reported on his connections to business figures — one of them facing high profile corruption allegations. The reports, published in recent weeks, have stated that Mashatile has stayed in homes owned by beneficiaries of government contracts. Edwin Sodi, one of the businessmen, faces corruption and fraud charges linked to a $14 million (255 million rand) asbestos eradication contract. Sodi has denied wrongdoing.
Another controversy relates to Mashatile's home which is reportedly registered under the company of his son and son-in-law. The company, Nonkwelo Investments, is said to have received a business loan from a fund owned by the Gauteng government when Mashatile was a provincial minister. Mashatile has denied any wrongdoing.
The reports have raised questions about potential conflicts of interest and the risk of being beholden to business people who do business with the government. His critics say a Mashatile presidency could mark a return to "state capture", a term used to describe the manner in which members of the prominent Gupta family allegedly used their ties with former President Jacob Zuma to influence contracts and siphon off state assets from Africa's most advanced economy.
Know More
A former premier of Gauteng province, which contains the commercial capital Johannesburg, Mashatile was elected as the ANC's deputy head in December and became deputy president three months later. At 61, he represents a younger generation of party leaders, who were either too young or not prominent when Mandela made his first public address in 1990, marking the end of his 27 years in prison.
Mashatile grew up in the Alexandra Township in Johannesburg. He maintains strong links with Alexandra and those he befriended as a young political activist, some of whom are now successful business leaders loosely known as the "Alex Mafia."
Ramaphosa's term as ANC leader is not due to expire until December 2027 but the last two South African presidents were "recalled" by the party before completing their second terms as heads of government. If Ramaphosa left office as state or party head before his second term was up, Mashatile would be the automatic stand-in by virtue of his position as the deputy. He would then need to win an ANC leadership contest to head the party. He would become president if the ANC was the governing party, as it is now, or the dominant party in a coalition.

Sam's view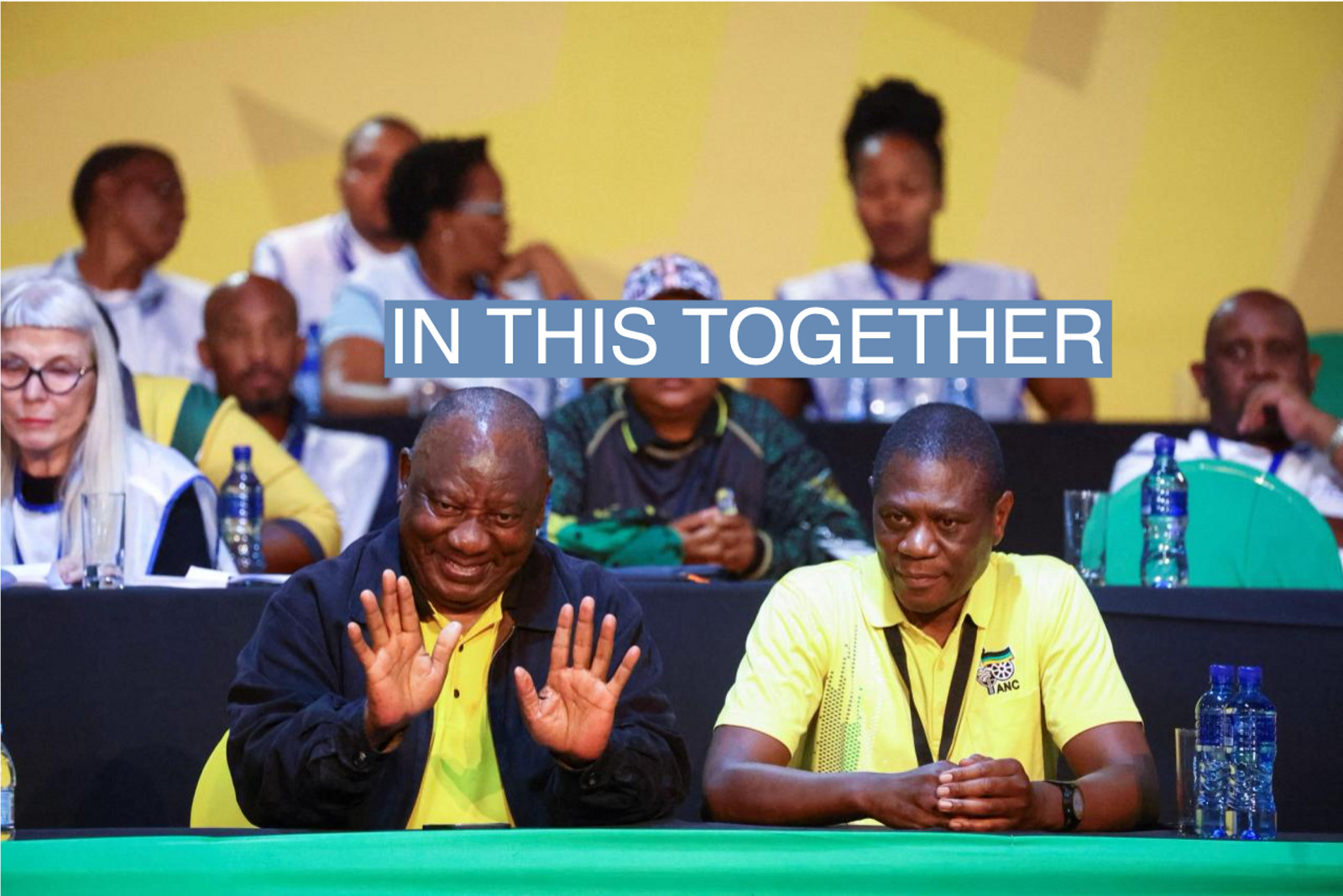 Mashatile is undoubtedly a strong candidate to succeed Ramaphosa. Despite the recent scandals, history is on his side: most ANC presidents — including Thabo Mbeki and Ramaphosa — were deputies before ascending to the top position.
But he needs to allay fears with the ANC that he could further tarnish the party's reputation. The party's record was already sullied during the "state capture" controversies of the Zuma years.
The government is widely considered to be inefficient in its handling of public services, With rolling blackouts that have choked the economy and driven up the unemployment rate to around 33%. Those problems have led many to predict that the ANC may secure less than 50% of the vote in next year's general election, forcing it into a coalition.
Opposition parties could use the controversies surrounding Mashatile to criticize the ANC. "The question is 'to what extent does he become a liability in the elections'," said Ndletyana.
However, new political party Rise Mzansi has asked Acting Public Protector Kholeka Gcaleka to probe potential breaches of the ministerial code of ethics by Mashatile. The investigation could keep the matter in the public eye as the nation prepares to vote, raising questions about Mashatile's leadership suitability that make him less attractive to those within the ANC who are disillusioned with the slow pace of change under Ramaphosa.
However, one aspect of Mashatile's current role could provide a political lifeline. Since taking office four months ago, he has worked with political parties to craft a framework that could be used to manage coalition governments, his spokesman Vukani Mde told Semafor Africa. In the cities, coalitions tend to be unstable, with regular changes of mayors, raising fears that instability could be a feature of a national coalition government.
"One of his delegated responsibilities from the president is to inject more urgency and more rigor into this work," Mde told me. "Over the next few months, the office will be unveiling a programme of activities and initiatives to give renewed impetus to this work."
The detailed work he is doing to prepare for the possibility of coalition government could make him the ANC figure best placed to lead the party into a new political landscape.

Room for Disagreement
Mashatile is concerned about the "sustained attacks that distort information and paint him in the worst light possible," his spokesman Mde told Semafor Africa. "He is confident that if everything is investigated, he will be cleared. That is why he has chosen to focus on the work assigned to him by the president."
Earlier this month Mashatile told South Africa's City Press there was a plot to oust him by August and had seen messages stating that aim. He did not name the people he suspected of being behind the plot.

The View From Johannesburg
If Ramaphosa did not complete his term, the ANC would need to host its own election, in which Mashatile's chances are not automatically guaranteed.
"Mashatile is in a tricky position," said political analyst Susan Booysen. "He has to watch his step so he does not step on Ramaphosa's toes, as the president's allies can make life very difficult for him if he is seen to be pushing too hard."

Notable
Mashatile's "life of excess" is described in an article by News 24 which purports to describe his "secret life of luxury".