The Facts
Jocelyne Muhutu-Remy is the Managing Director for Spotify in Sub-Saharan Africa, based in Johannesburg. She was previously with Facebook, Disney, Viacom and Thomson Reuters. She started her career as a journalist, mainly at Reuters television.

The News
💡 What's the most underrated opportunity for the African music business today?
Africa was the fastest growing music market in the world last year, according to the music industry's annual source of data. As artists harness their talent and get better educated on the power of streaming, they'll implement sophisticated marketing strategies, and utilize the valuable data and analytics that we make available to understand their audience better, fine-tune their branding, and tailor their music to specific markets.
A case in point is the success of Afrobeats across the world. For years, the international success of the Afrobeats genre was mainly concentrated in the United Kingdom, United States, Canada, and France because of the high concentration of Nigerians and Africans in the diaspora in these countries. But, as a sign of just how global the genre is becoming through streaming, more and more Afrobeats artists are finding a strong footing in Asia and the Middle East. Spotify data for the Middle East and North Africa region (MENA) ranks Afrobeats superstars Rema, CKay and Burna Boy as the most streamed artists in the region, while Ayra Starr and Tems rank as the top streamed female artists. In both Asia and India, Rema, CKay and Libianca occupy the top spots as the most streamed Afrobeats artists.
💡 Content or distribution: 👑?  Both content and distribution play critical roles, and it's challenging to declare one as the definitive king over the other. Content and distribution are interdependent. Exceptional content without proper distribution may go unnoticed, limiting an artist's reach and potential success. Similarly, even the most extensive distribution efforts won't sustain an artist's career if the content fails to resonate with the audience. Therefore, finding a balance between creating exceptional content and employing effective distribution strategies is key to achieving long-term success in the music industry.
💡 How might AI change the African music business in the next five years?
AI technologies can personalize music experiences, promote diversity, and unlock new opportunities for African artists, ultimately propelling the industry to greater heights.
💡 Where has African music's success surprised you the most over the 12-18 months?
With Afrobeats' growing international appeal and artists like Ckay and Rema's unprecedented exploits in the Middle East and Asia, it's definitely a case of East meets West Africa as Afrobeats continues on its path to global domination. Ckay's hit Love Nwantiti is the most streamed Afrobeats song of all time, and is in the top five of most streamed Afrobeats songs in India, Asia and Middle East. Rema's Calm Down, featuring Selena Gomez, is the second most streamed Afrobeats song of all time and is the most streamed Afrobeats song in India, Asia and Middle East.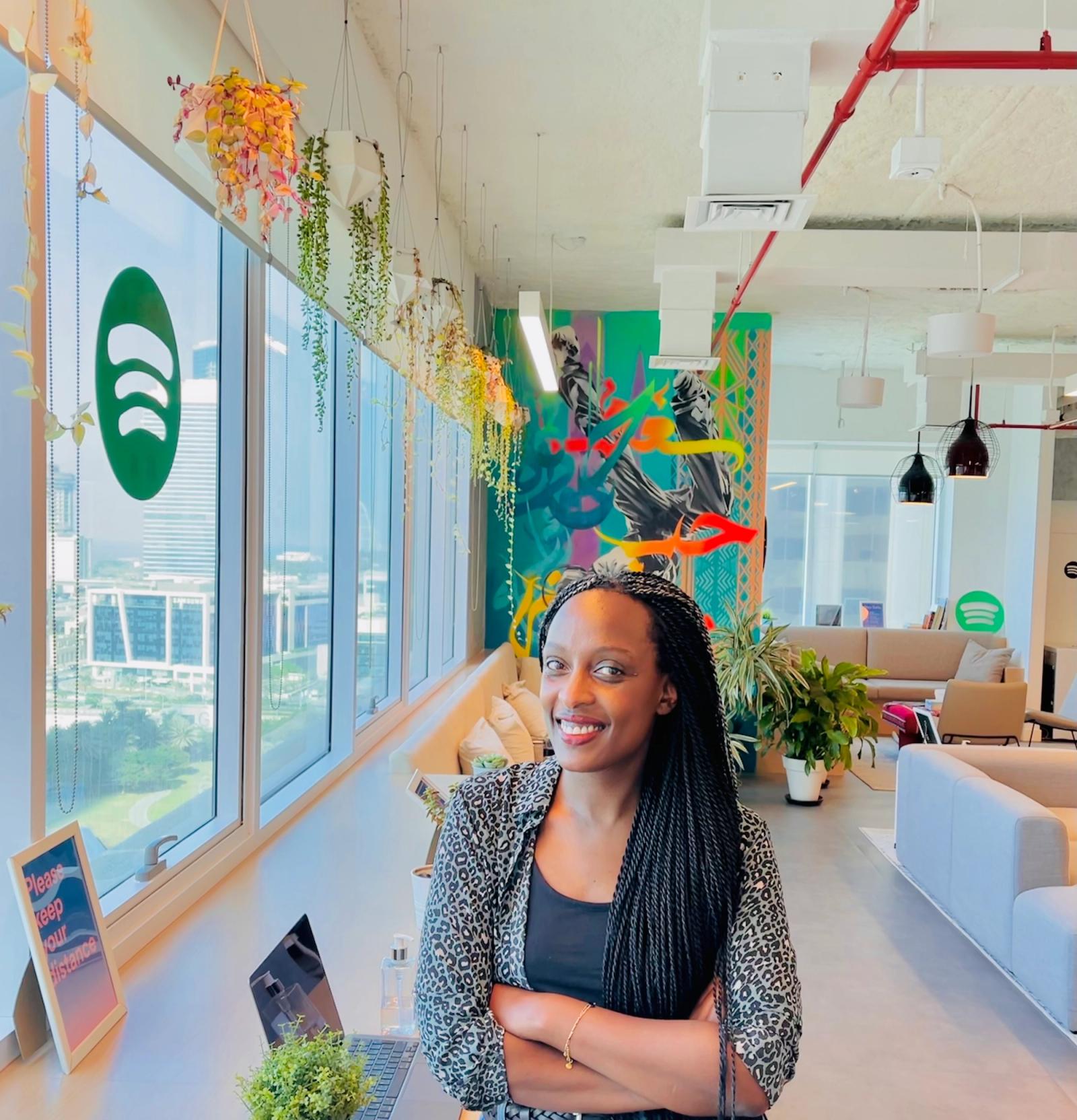 💡 Which problems in the African digital distribution system are you most focused on trying to solve? We're investing deeply in marketing for streaming awareness. In addition, we're keeping a close eye on the cost of data for consumers, and engaging in partnerships with telcos to assist with that. For example, we've had zero-rating agreements with Airtel in Nigeria and Unitel in Angola. Offering payment methods that are adapted to our consumers' habits is also central to our work. That's why in a market like Kenya, we have MPesa as a method of payment, given that mobile money is extremely prevalent in the country.
💡 If music ringtones were still socially acceptable (they never really were) what would yours be today? It would be Kante, from Davido's new album! Absolutely love that song.
💡 What's next on your Netflix queue? Young, Famous and African. Scandalous and very entertaining! Also The Diplomat. Very relevant in these crazy geopolitical times.
💡 What Rwandan dish do you most often recommend? iSombe. Cassava leaves, cooked with tiny fish and palm oil. Absolutely delicious!