The Facts
Out of the 345 companies in Africa that each generate $1 billion or more in annual revenues, 230 were started in an African country and the founder is often an African, according to a report by McKinsey. South Africa is by far the continent's leader with 40% of all the billion-dollar revenue companies. Its large companies increased revenues at an average rate of 5.5% a year between 2015 and 2021, while large companies in other countries saw average declines by 1.7% in the same period.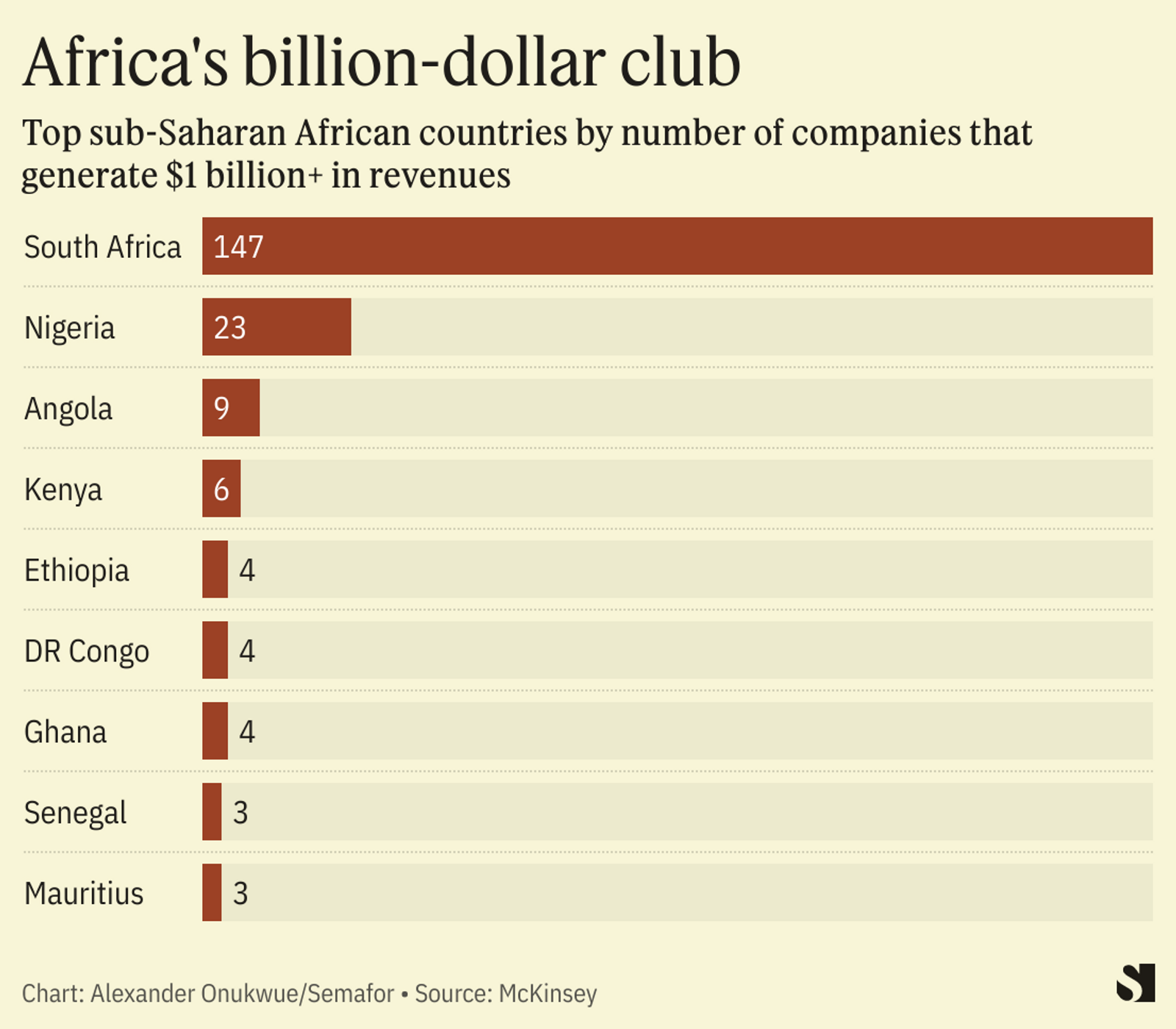 Know More
McKinsey estimates that there has been a 7% net decrease in the number of African companies earning $1 billion in revenues since 2015, while Latin America, China, and India have witnessed increases in double digits in the same period. Africa's billion-dollar companies cut across sectors but 70% of the revenues come from six lines of business: oil and gas, mining, retail and consumer goods, financial services, manufacturing, and telecommunications.
While revenue growth varies between sectors, Africa's large companies grew revenues by 4.9% a year on average from 2015 to 2021. Again, South African companies were the standout performers in this period, recording a 5.5% yearly average, McKinsey said. Overall, there is a lot of potential for the billion-dollar club of companies to optimize their processes, seek customers in other markets and make more money. McKinsey projects that the 345 companies could increase their revenues by more than $550 billion by 2030.