The News
The head of the International Energy Agency issued a stark warning to long-term investors, arguing against investing in international oil and gas companies because of mounting reputational risks and concerns that fossil fuel investments will soon become stranded assets.
"I, myself, wouldn't do it," Fatih Birol said of whether he would invest his own personal pension in fossil fuel firms.
In a wide-ranging interview, Birol argued oil and gas companies' actions fell short of their rhetoric when it came to their spending plans to fight climate change, saying oil and gas CEOs were mistakenly focused on maintaining profitability by retaining focus on their core businesses. "In the medium- and longer-term, it may not be really profitable," he said.
Know More
Birol also said governments worldwide were systematically underinvesting in electricity grids, which he labeled his "top concern" when it came to expanding renewable-energy capacity. "You built the most sophisticated car," he said, "it is cheap, it is comfortable, it can drive very fast … but you forget to build the roads." He blamed not simply delays over reforms to permitting — a major political issue in the U.S. right now — but also inadequate incentives and subsidies to make upgrading the grid financially attractive.
Separately, the IEA chief called for negotiators at the COP28 climate talks this year in Dubai to target a doubling in energy efficiency, a tripling of renewables capacity, and for oil and gas companies to reduce their emissions from their operations and purchased energy by 60% by 2030. He also pressed for greater commitments from rich countries to help developing nations green their energy infrastructure.

Prashant's view
Russia's invasion of Ukraine in particular has put a greater focus on energy security, particularly in Europe, where I live. But what energy security means is a thorny issue. Advocates of renewables argue it means countries and companies should invest more in wind and solar, which are less vulnerable to unstable suppliers, an argument that makes sense in the short and long-term.
But Birol's remarks underscore the challenge facing oil and gas companies, and why many are skeptical of their ability — or desire — to pivot from fossil fuels into renewables. In these companies' view, energy security means a renewed focus on producing oil and gas to fill the void created by restrictions on Russia. Shell's new Chief Executive Wael Sawan, for example, is meeting with investors at the New York Stock Exchange today, when he is expected to argue for increased fossil-fuel production and a reversal of his company's cuts in oil output, according to The Wall Street Journal. Other oil and gas companies, on both sides of the Atlantic, are plowing record profits into share buybacks and higher dividends rather than, as activists and some politicians have called for, increased investments into cleaner forms of energy.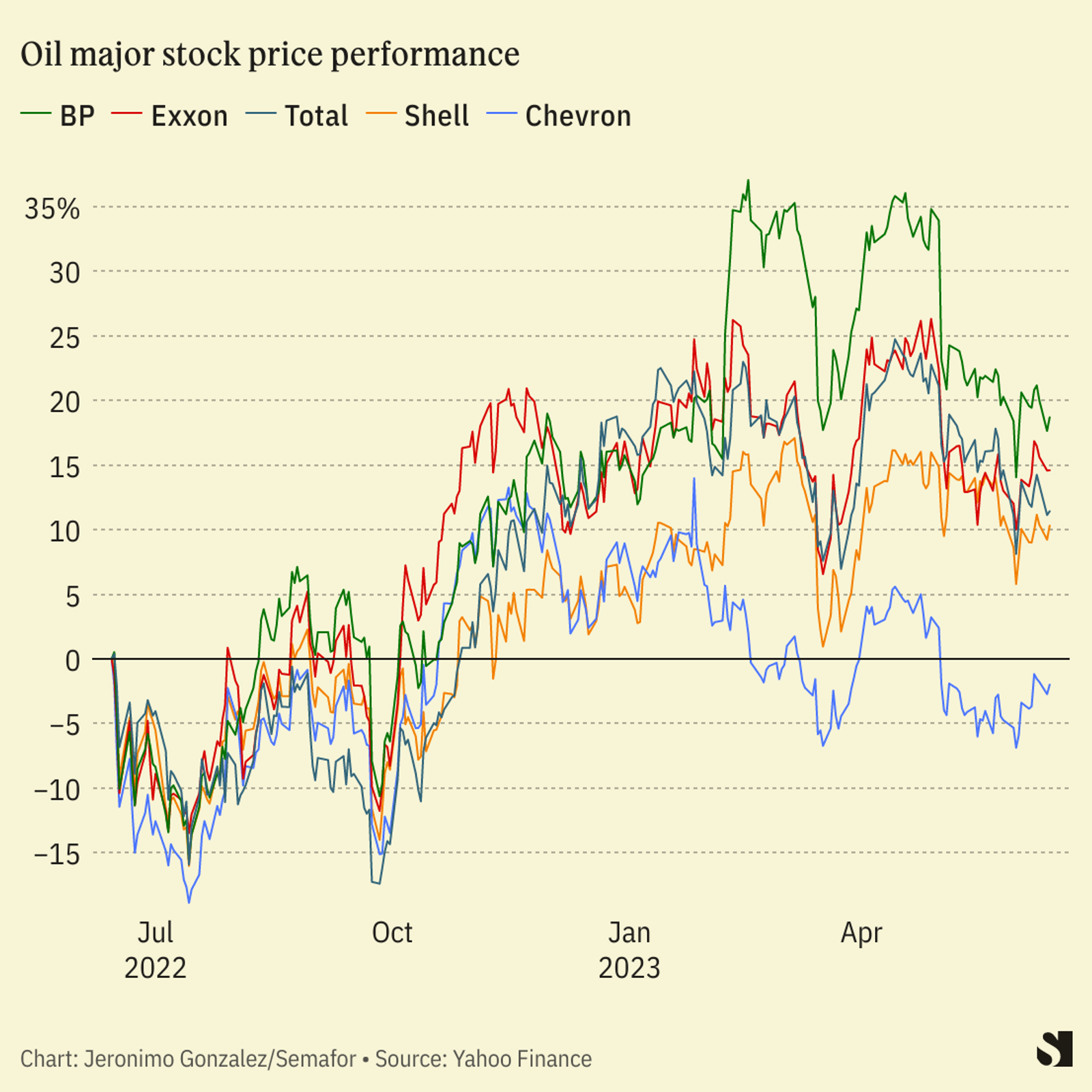 The dueling strategies spotlight a tension in the investor community that extends deeper than a partisan U.S. debate over ESG standards. A number of long-term investors, including pension funds, rely on oil and gas investments — which have traditionally been high-dividend stocks — to pay for their clients' retirements. But with the energy transition underway, companies that do not find alternatives to invest in the future risk handing out dividends today at the cost of being sturdy enterprises tomorrow. This message is permeating a growing number of major public pensions that view fossil fuel companies as a risky bet on their own, and damaging to a wider stock portfolio because of the long-term economic impacts of climate change.
As Birol told me, "Clean energy is moving very fast. Faster than many people think."

Quotable
"Many of these oil and gas and coal companies, they have a lot of experience managing large-scale engineering projects … We need them, in order to transform our energy sector," Birol said. "I very much hope that those companies transform themselves into being companies who push clean energy technologies."

The View From Denmark
Just because oil and gas companies are risky doesn't make their greener counterparts surefire bets. The poster child for transforming from a fossil-fuels firm to a renewables giant remains Orsted, now the world's biggest offshore wind farm developer by gigawatt capacity. For one, the company is majority owned by the Danish state, which analysts say allows it to make longer-term investment decisions than publicly-listed fossil fuel companies. Orsted has also faced its own challenges: Its share price has more than halved since its peak in 2021, hit by increasing costs and rising interest rates, which affect renewables — funded by large upfront investments — more than fossil fuel projects.

Room for Disagreement
Investors have so far not punished oil and gas companies for failing to shift into renewables. Quite the contrary: European fossil fuel giants argue their share prices are undervalued compared to their American peers because of an outsized (if still minimal) focus on cleaner sources of energy. And at annual shareholder meetings last month, the vast majority of shareholder proposals urging ExxonMobil and Chevron to better report and cut their carbon emissions were overwhelmingly rejected.

Notable
The net zero targets of most oil and gas companies are "largely meaningless" because they don't cover emissions from customers' use of their products, Axios reported this week. And without a plan to eventually phase down fossil fuel production, these targets are out of step with the IEA's Paris Agreement pathway.