The News
Wildfires are burning across Canada, and much of the country is experiencing a worse-than-usual fire season.
Dry conditions over the spring and a warm winter have contributed to the issue. Major cities, including Toronto, New York City, and Ottawa faced air quality warnings Tuesday and Wednesday as smoke from the fires spread across Ontario and Quebec, and the Northeastern U.S.
Know More
Canada is on track to have one of its most destructive fire seasons in recent years. According to estimates by the Canadian Wildland Fire Information System, more than 3.5 million hectares of land have burned as of June — around 10 times higher than would be normal for the month — and almost on par with the entirety of the 2017 fire season.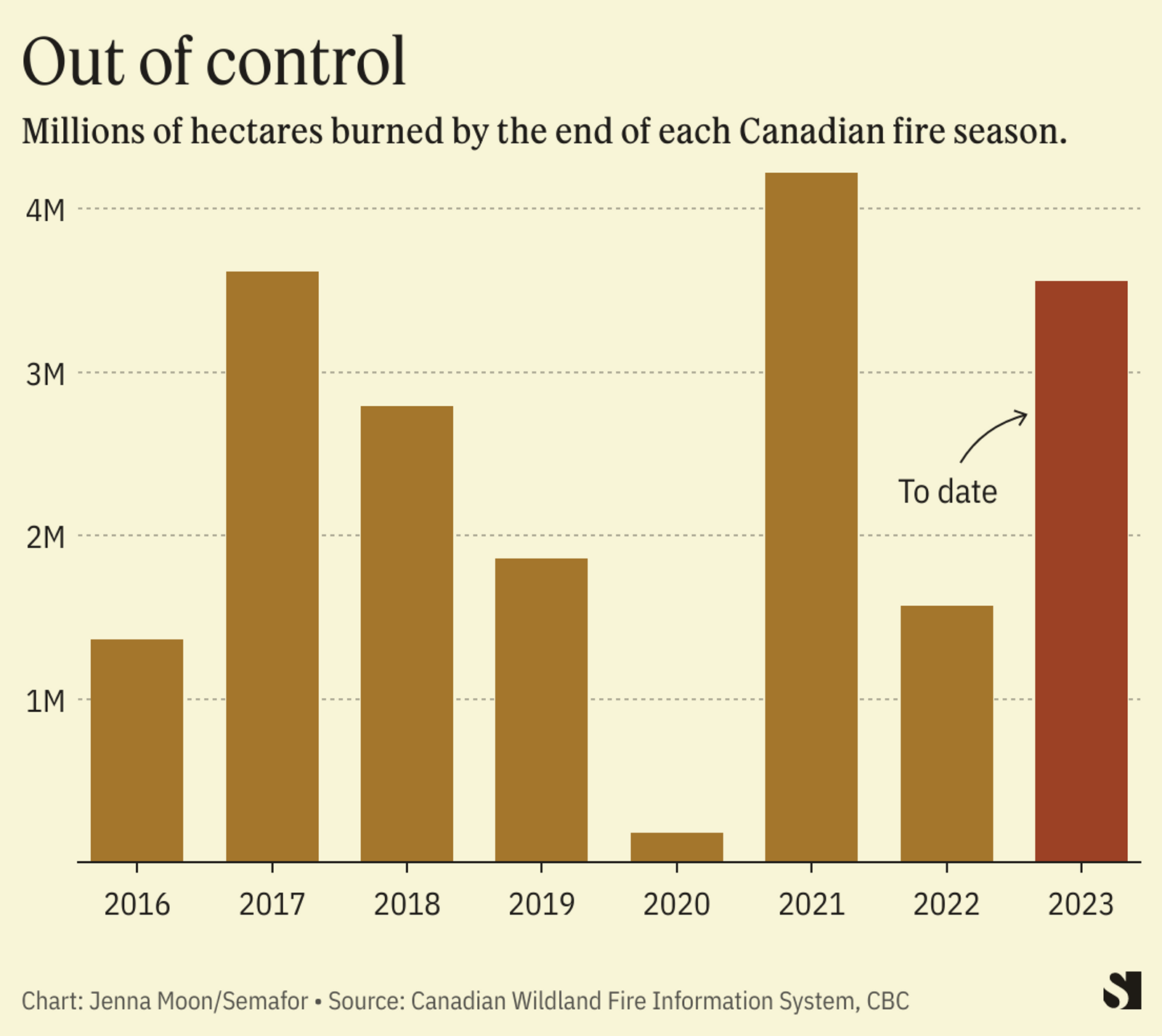 Fires are burning from coast to coast, with Quebec and Alberta among the hardest-hit provinces. As of Wednesday, around 160 fires were burning in Quebec — Canada's second most-populous province — and Alberta faced another 64. Around 10,000 people were evacuated from their homes in Quebec, though that number is falling as some fires come under control.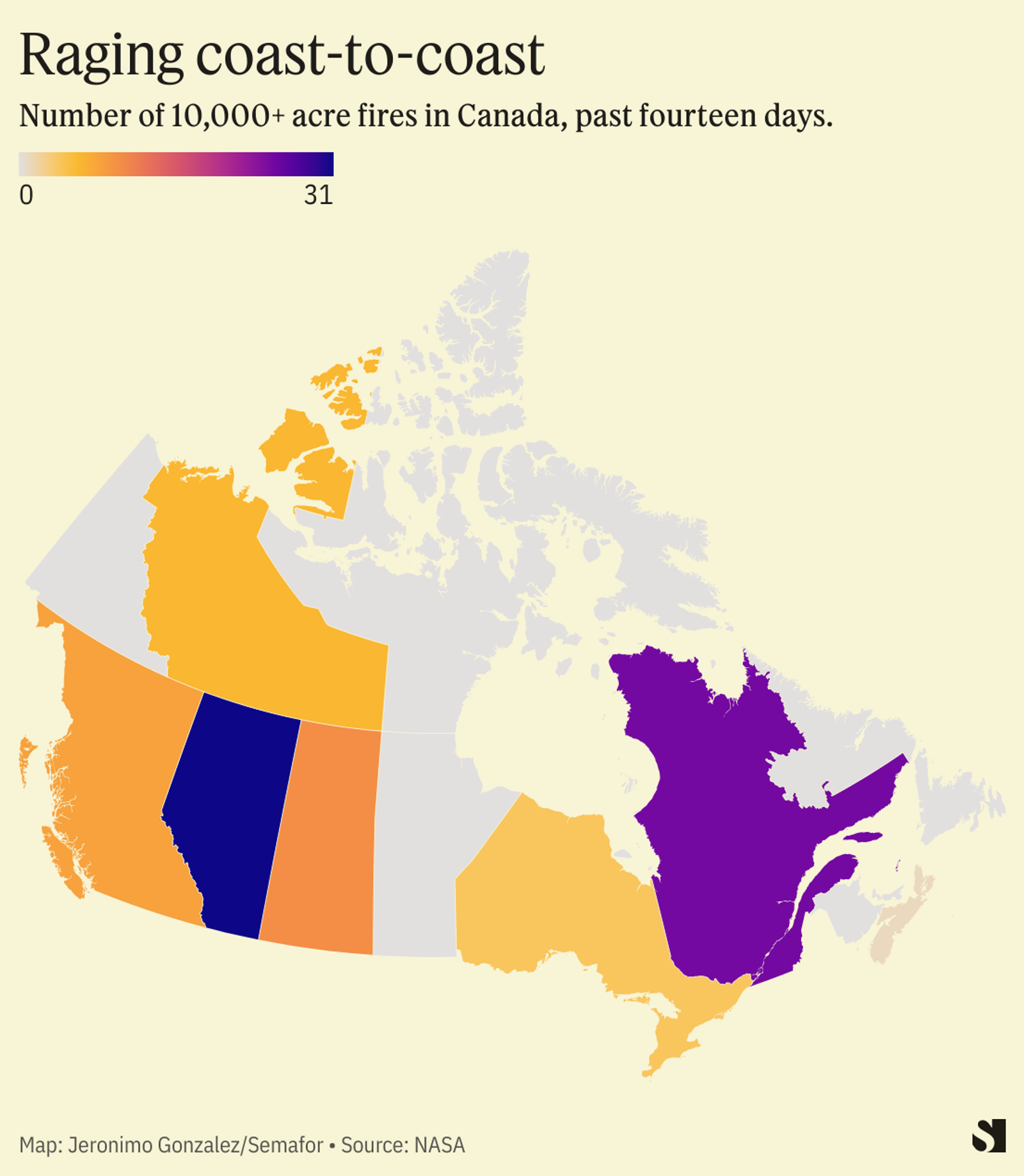 Millions of residents across the U.S. and Canada are under air quality warnings, and as of early Wednesday the air quality in New York City was the second-worst in the world, according to IQAir.com. New York measured a 160 on the U.S. Air Quality Index (AQI), 14.5 times higher than the World Health Organization's annual guideline. In Detroit, the AQI was 156, and in Toronto, it measured at 107, or 7.4 times more than the WHO guidelines.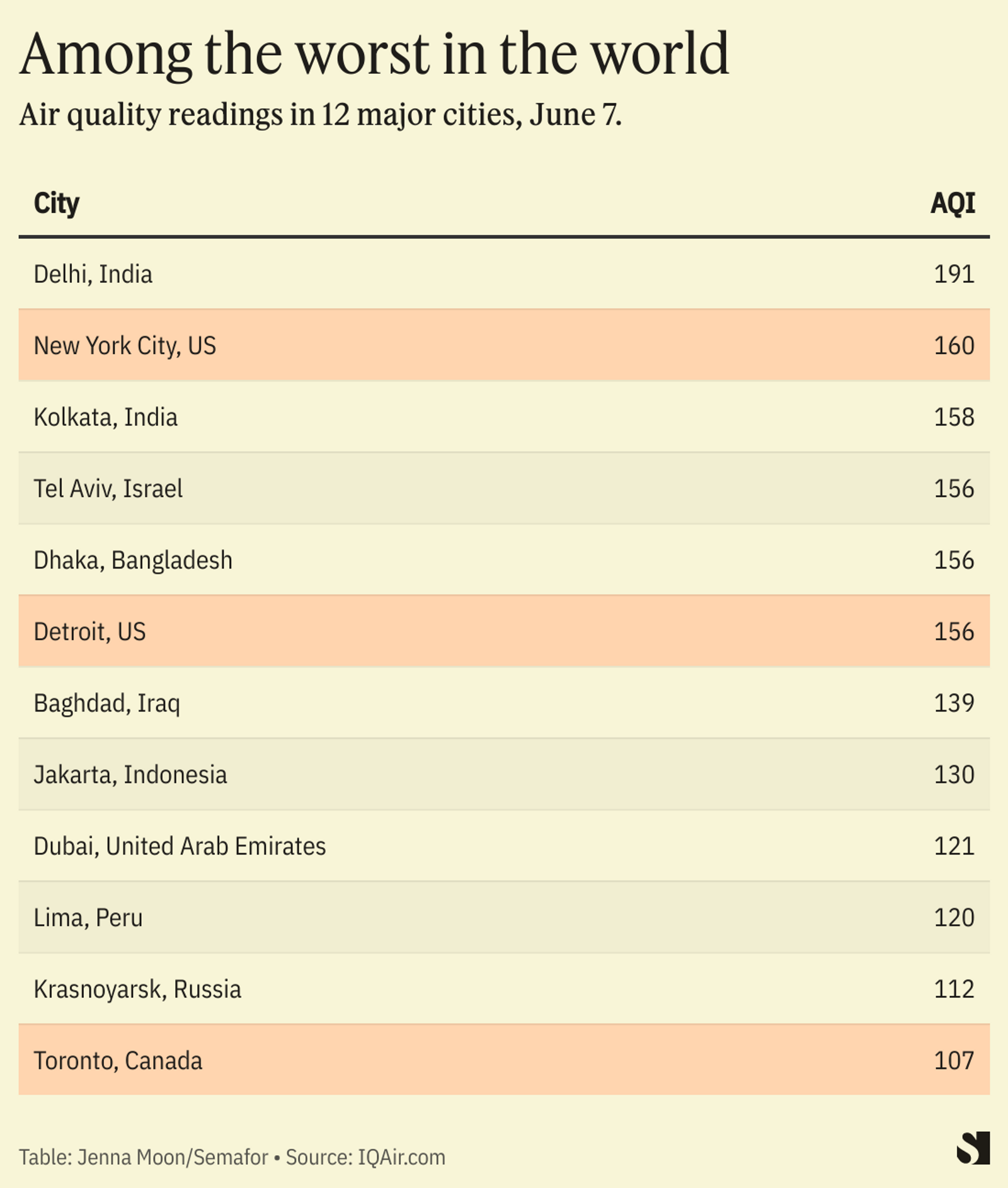 Notable
Wildfires in Canada are on track to become bigger and more intense with climate change. As Emma McIntosh wrote in the Toronto Star in 2019, three of the country's most destructive fires occurred in the past 20 years, and the area which has burned since the '70s has doubled.