The News
Electric vehicle sales surged as a proportion of overall sales in Norway in May, new data from the country's Road Traffic Information Council showed, with EVs representing the lion's share of new vehicles purchased.
Know More
Of the new vehicles purchased last month, EVs represented 91% of new car sales. Just 3.3% of sales were cars with internal combustion engines. The vast majority (81%) of the new vehicles were fully electric, and 5% were plug-in hybrids.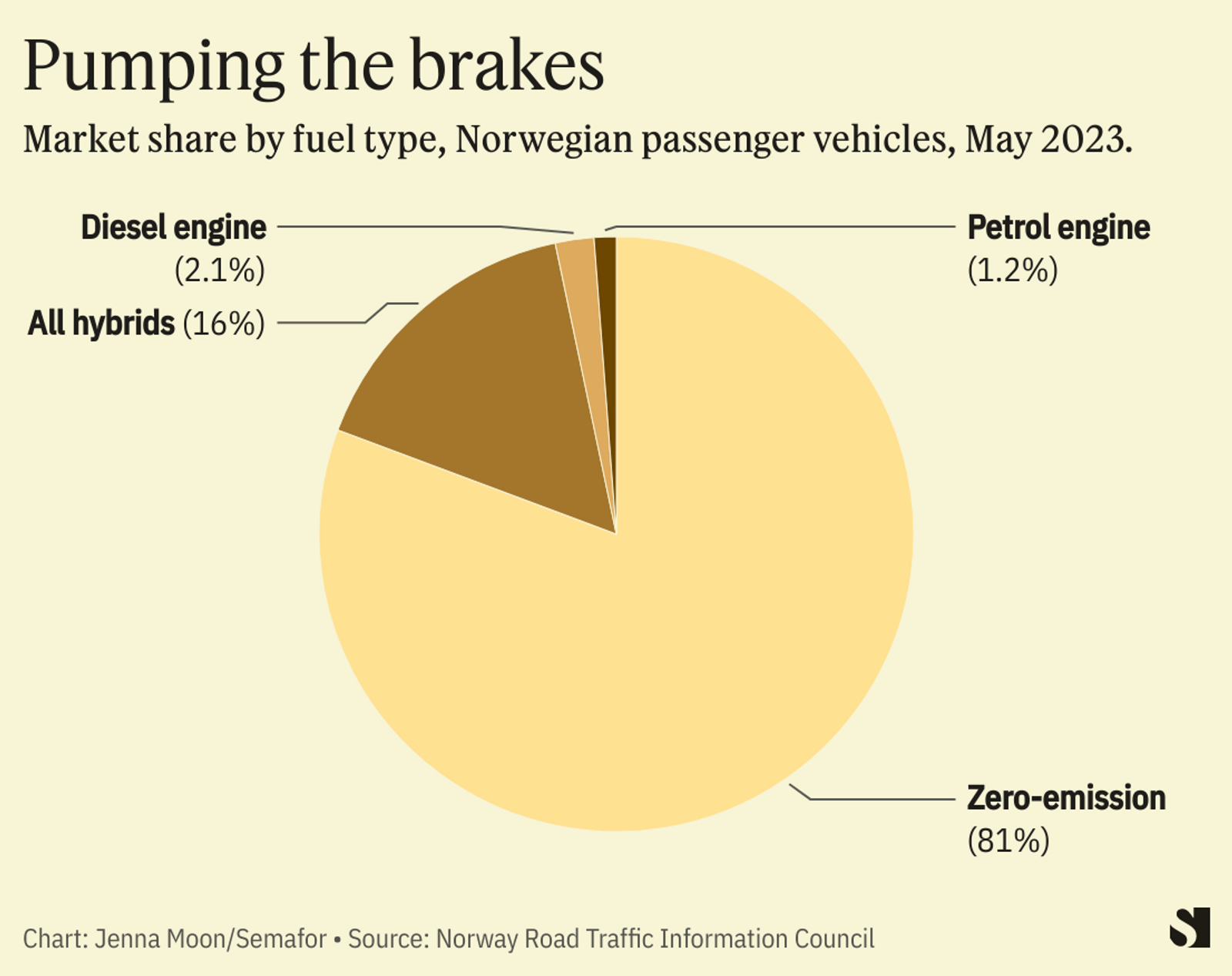 Norway is pushing to end the sale of combustion engines by 2025.
While the U.S. is looking to hit a 50% market share for electric vehicles by 2030, Norway reached that metric in 2019.
Norwegians have embraced the crossover to battery-powered vehicles. Reporting from The New York Times last month showed that electric vehicle manufacturers like Tesla are rapidly outpacing traditional manufacturers.

The View From China
Chinese buyers are also flocking to EVs, and the country leads the world in overall EV purchases. Domestic EV manufacturer BYD dominates in the market, representing 11% of the country's vehicle sales.
The push towards electric vehicles has been spurred on in part by the government's heavy subsidy of local EV manufacturers.
Around 6.8 million EVs were purchased in China last year.