The News
Automakers have descended on the Shanghai Auto Show this week, eager to win over buyers in the world's largest auto market at a time when Chinese electric-vehicle makers are dominating the rapidly growing EV industry.
China, also the world's largest consumer of EVs, recorded more than six million new battery and plug-in hybrid sales last year, as electric vehicles outpaced the overall Chinese car sales market.
Chinese brands — many of which receive generous subsidies — accounted for 80% of domestic EV sales, and many companies are now also venturing overseas.
Here's a look at China's race towards EVs in three charts.
Know More
China's EV market has been growing rapidly in recent years: In 2022 the country purchased 6.8 million electric vehicles. Sales in the market slumped in the first three months of this year, due in part to the end of government incentives in several cities.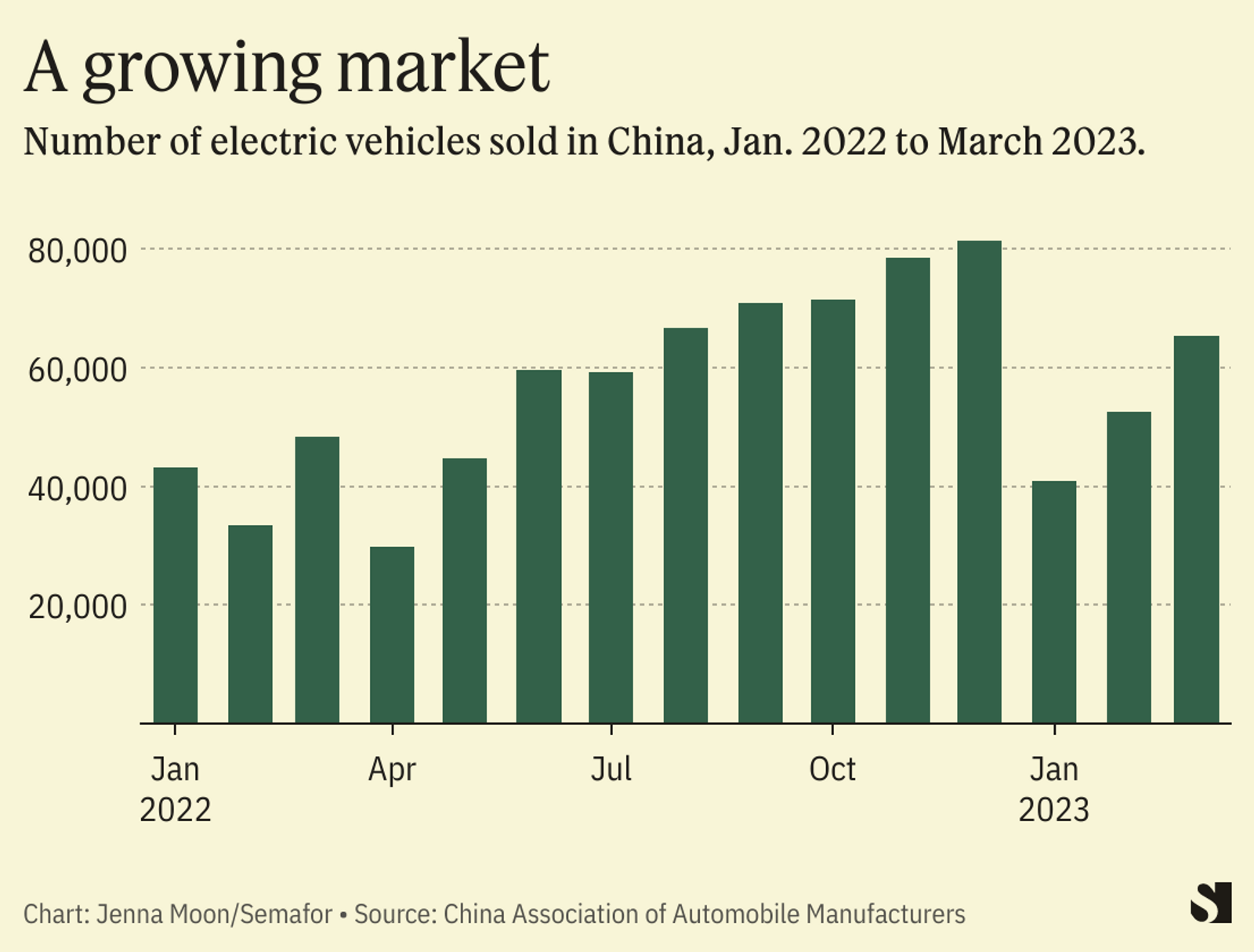 Chinese consumers are preferring to shop local. Buyers are flocking to domestic brands, and more than 80% of EV sales in 2022 were captured by Chinese manufacturers. Most popular among them is BYD: The company represents 11% of the total car market, Reuters reports, spurred on by a 69% sales increase at the beginning of this year. The U.S. EV giant Tesla has lost market share in China after triggering a price war last year.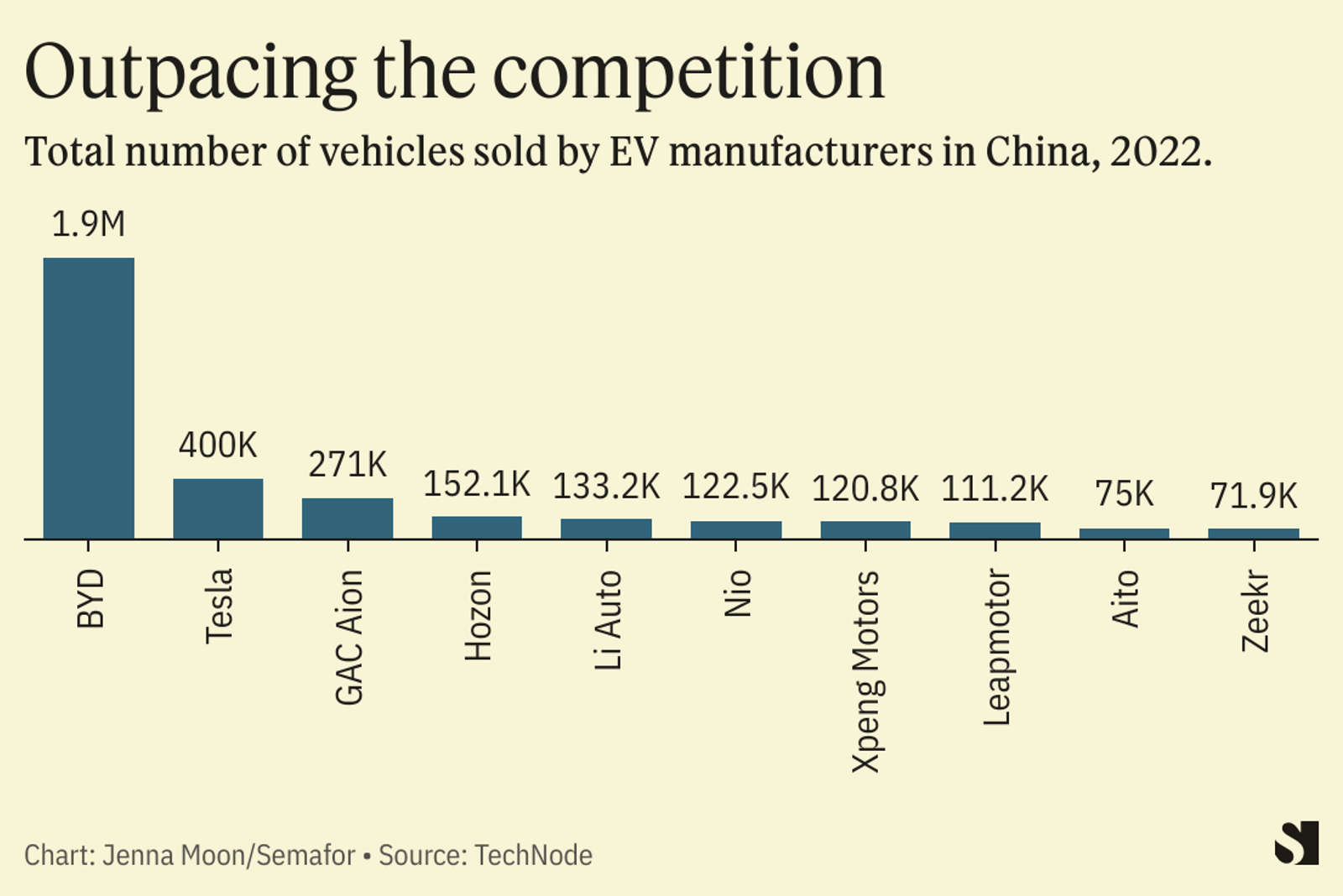 China has long led the world in EV sales, far outpacing both the European Union and the U.S. in total annual purchases. The U.S lags far behind, with about 762,000 EVs sold in 2022. Outside of American coastal cities, the cars are relatively rare, and EVs overall represented just 5.8% of all the vehicles sold in 2022. In the EU, some member states are quickly transitioning to electric: Roughly 86% of new vehicle registrations in Norway in 2021 were electric, data from the European Environment Agency shows.