The News
Russia's image has deteriorated globally since its full-scale invasion of Ukraine including in former Soviet Union states, new Gallup data shows.
Approval of Russia's leadership has sharply declined among its neighbors — even in those that historically held a pro-Moscow view — despite the Kremlin's attempts to reassert its dominance in the region since the collapse of the Soviet Union in 1991, the report said.
Here are three charts showing the declining power of Vladimir Putin's Russia.
Know More
Approval of Moscow's leadership fell sharply across most of Russia's neighbors between 2021 and 2022.
In four countries historically sympathetic to Russia's leadership — Armenia, Moldova, Kazakhstan, and Azerbaijan — more people now disapprove of the government than those who approve. In Armenia, just 32% of the population approved of Russia's government last year, compared to 45% in 2021.
Uzbekistan has the most favorable view of Russia in the region, with just 18% disapproving, while Ukrainians hold the least favorable view, with 96% disapproving of Moscow's leadership.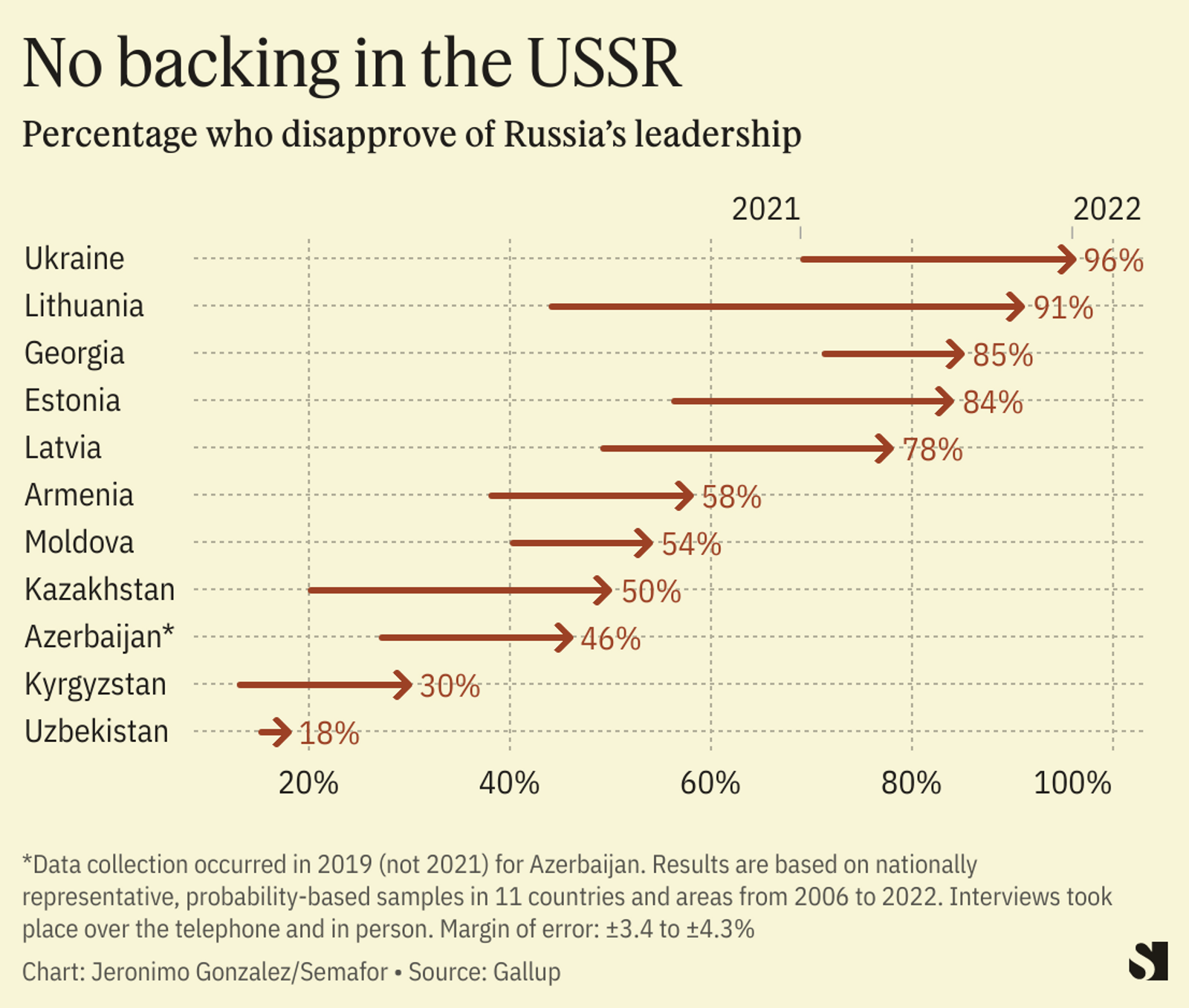 Looking further afield, Russia's approval is poor across Europe following its full-scale invasion of Ukraine.
Just 7% of survey respondents had a positive view of Russian leadership in 2022, according to data collected for Gallup's 2023 Rating World Leaders report. Russia's was the worst rating of the four countries featured in the report, with 83% of Europeans saying they disapproved of Putin.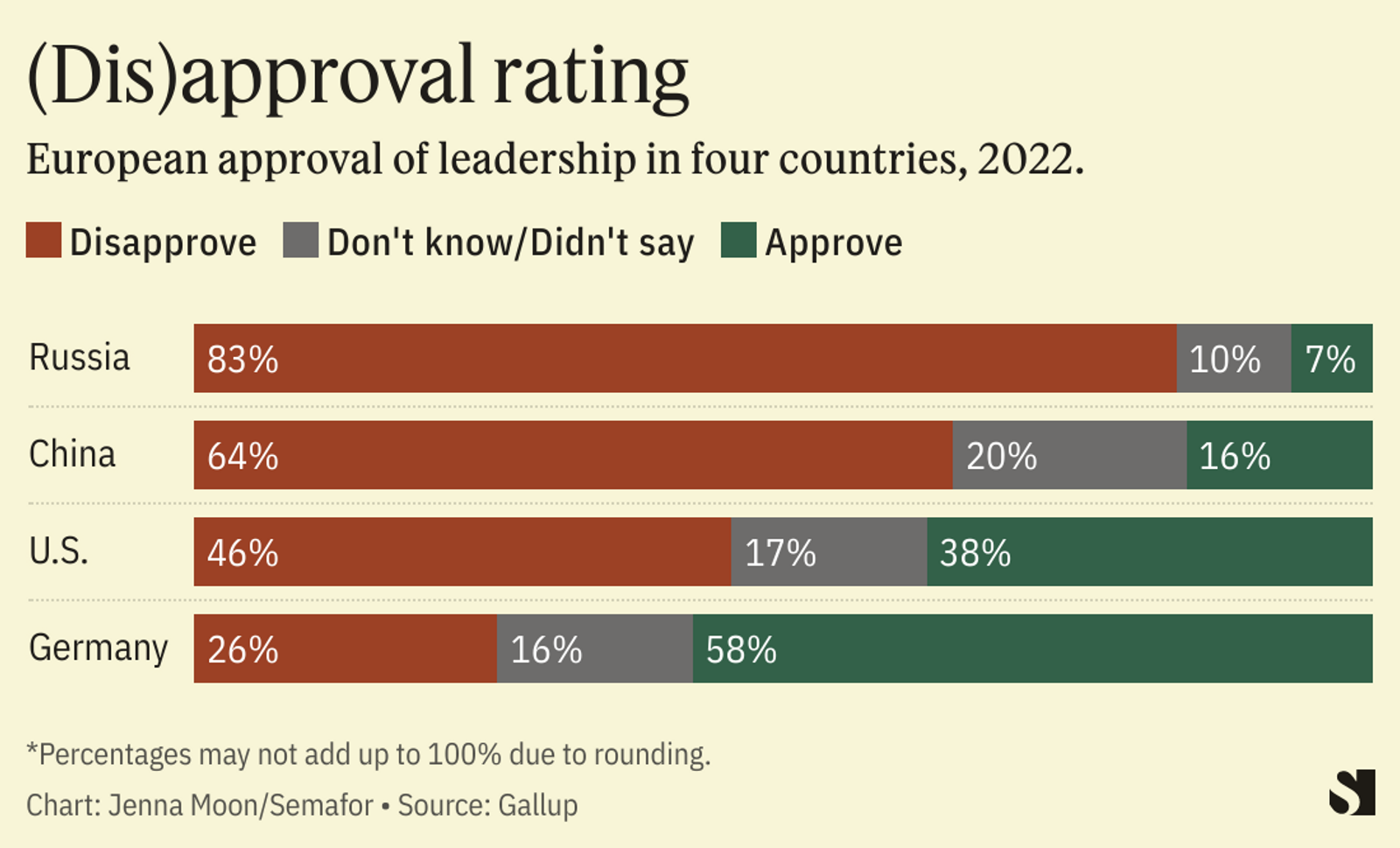 The number of people who self-identify as Russian in Estonia, Kazakhstan, and Latvia — countries with the largest Russian diaspora per capita — is falling, Gallup's report shows.
And this group are increasingly critical of Russia's actions. For the time since Gallup began collecting data in 2005, more self-identified ethnic Russians disapproved than approved of Russia's leadership in Estonia and Latvia. In Kazakhstan, self-identified Russians were still more likely to approve of Russian leadership.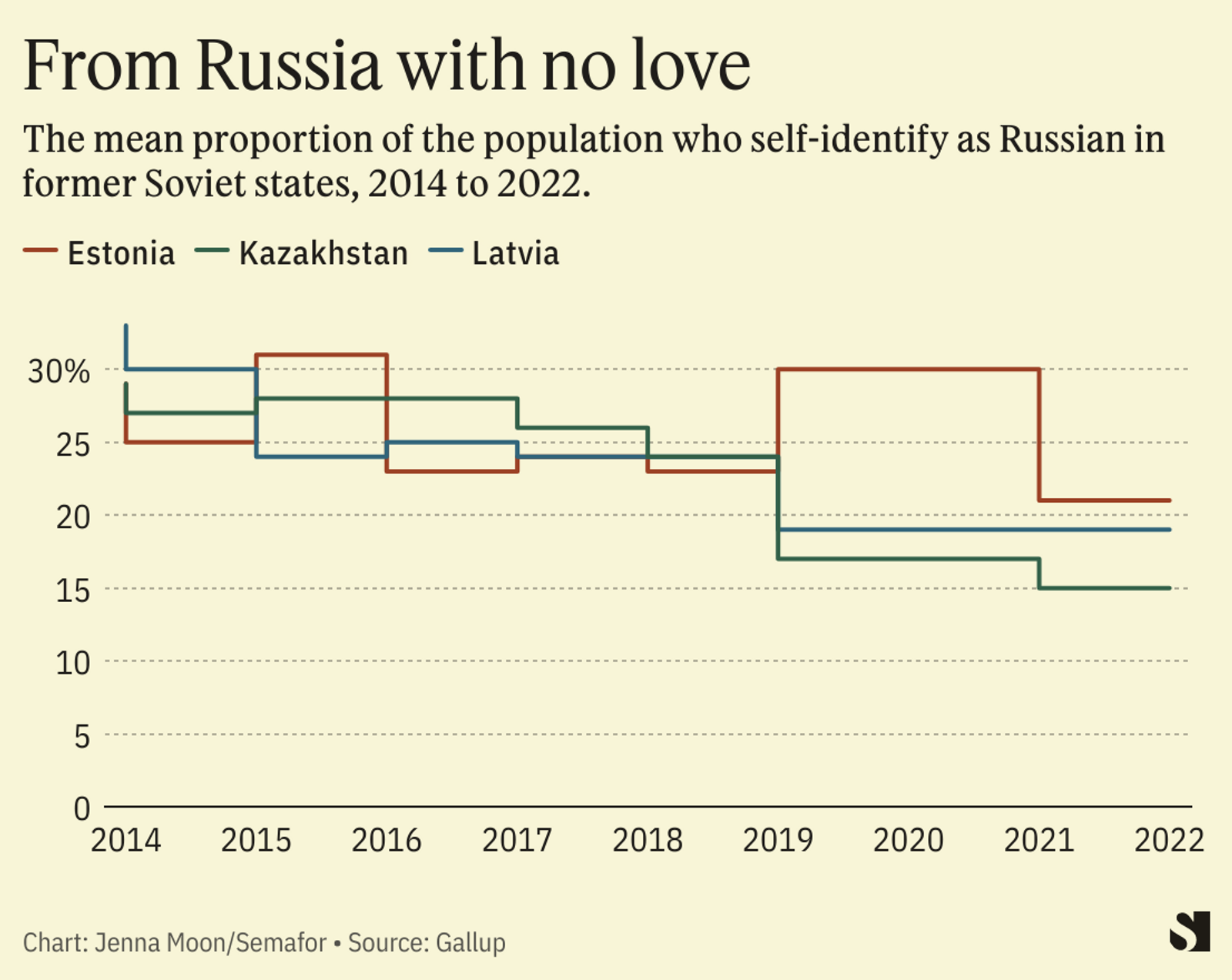 Quoteworthy
"For President Vladimir Putin and other Russian nationalists, the idea of a "privileged" sphere of influence among post-Soviet states is crucial to the perception of Russia as a great power," the report said.