The News
Extreme weather causes more damage, but fewer deaths, than it used to. Storms, droughts, and other such events cost the world nearly $1.5 trillion in the 2010s, compared to $183 billion in the 1970s, according to the World Meteorological Organization.
Here's a look at the impact of rising extreme weather events in three charts.
Know More
Over the past 20 years, there has been a "staggering rise" in the number of extreme weather events, according to the U.N. The surge has been driven mostly by rising global temperatures and other effects of climate change.
Between 2000 and 2019, there were nearly 7,500 extreme weather events around the world, compared to just over 4,000 in the previous 20 years.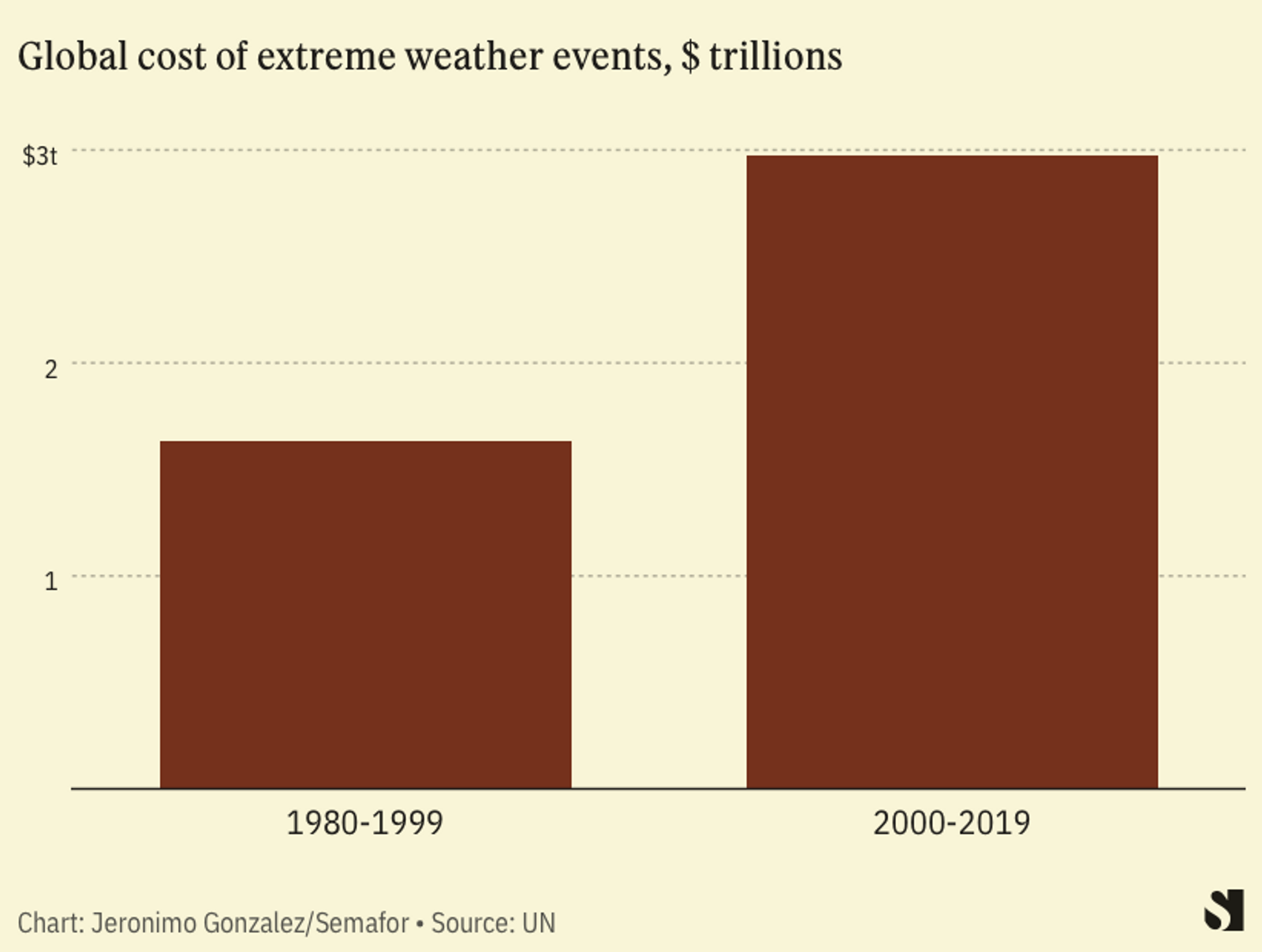 The number of deaths per extreme weather event has fallen sharply, however, as improved early warning systems and disaster management "slashed the human casualty toll," the World Meteorological Organization said.
However, the most vulnerable communities "unfortunately bear the brunt of weather, climate and water-related hazards," the WMO Secretary-General said. More than 90% of deaths from extreme weather events occurred in developing nations.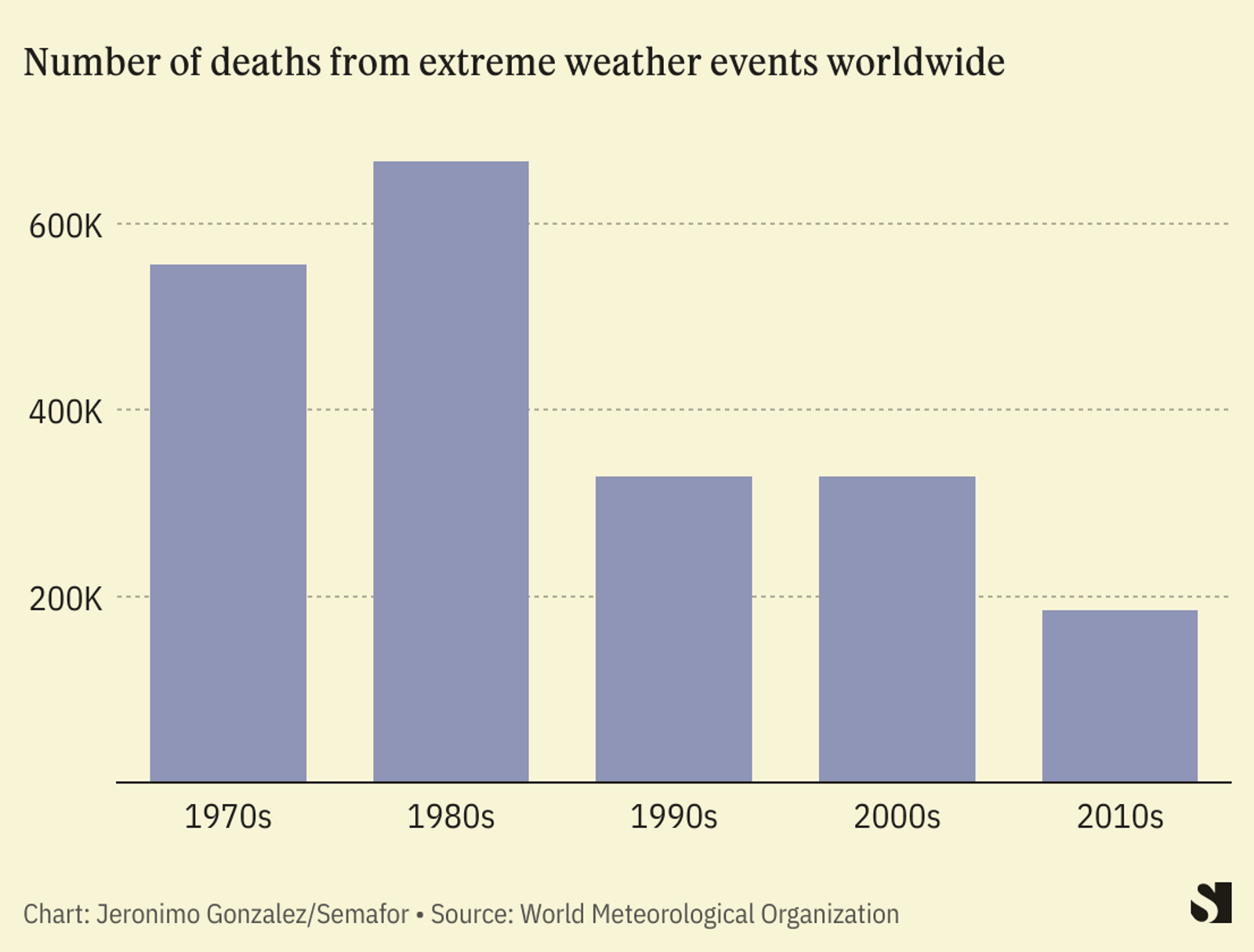 The cost of those disasters, however, has risen quickly. That's largely because, as the world gets richer, there are more valuable things to destroy. In the 1980s in the U.S., for instance, there were 35 weather and climate disasters that cost more than a billion dollars. By the 2010s, that figure had risen to more than 130. And now, just a few years into the 2020s, that figure is already at 67.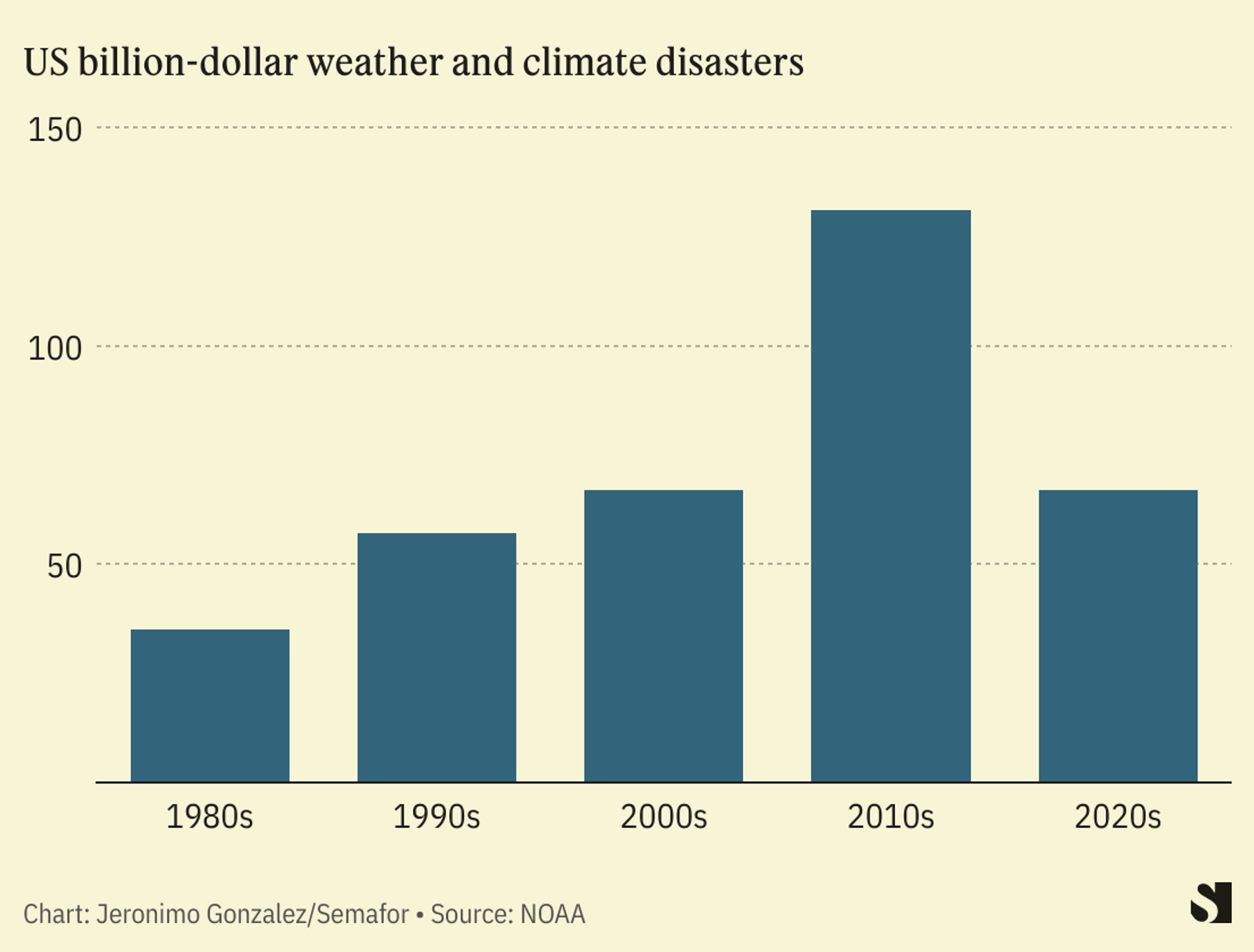 While over 60% of economic losses due to extreme weather events hit developed economies, the economic losses were equivalent to less than 0.1% of GDP. In developing countries, weather disasters had an impact equivalent to more than 5% of GDP, according to the WMO.