The News
Argentina rolled out a new highest-denomination bank note as the country grapples with eye-watering inflation rates that surged to 109% last month.
But the 2,000 peso note is valued at just $4. According to Bloomberg, the official exchange rate values the note at $8.50 — however that is an overvaluation, given government controls and restrictions.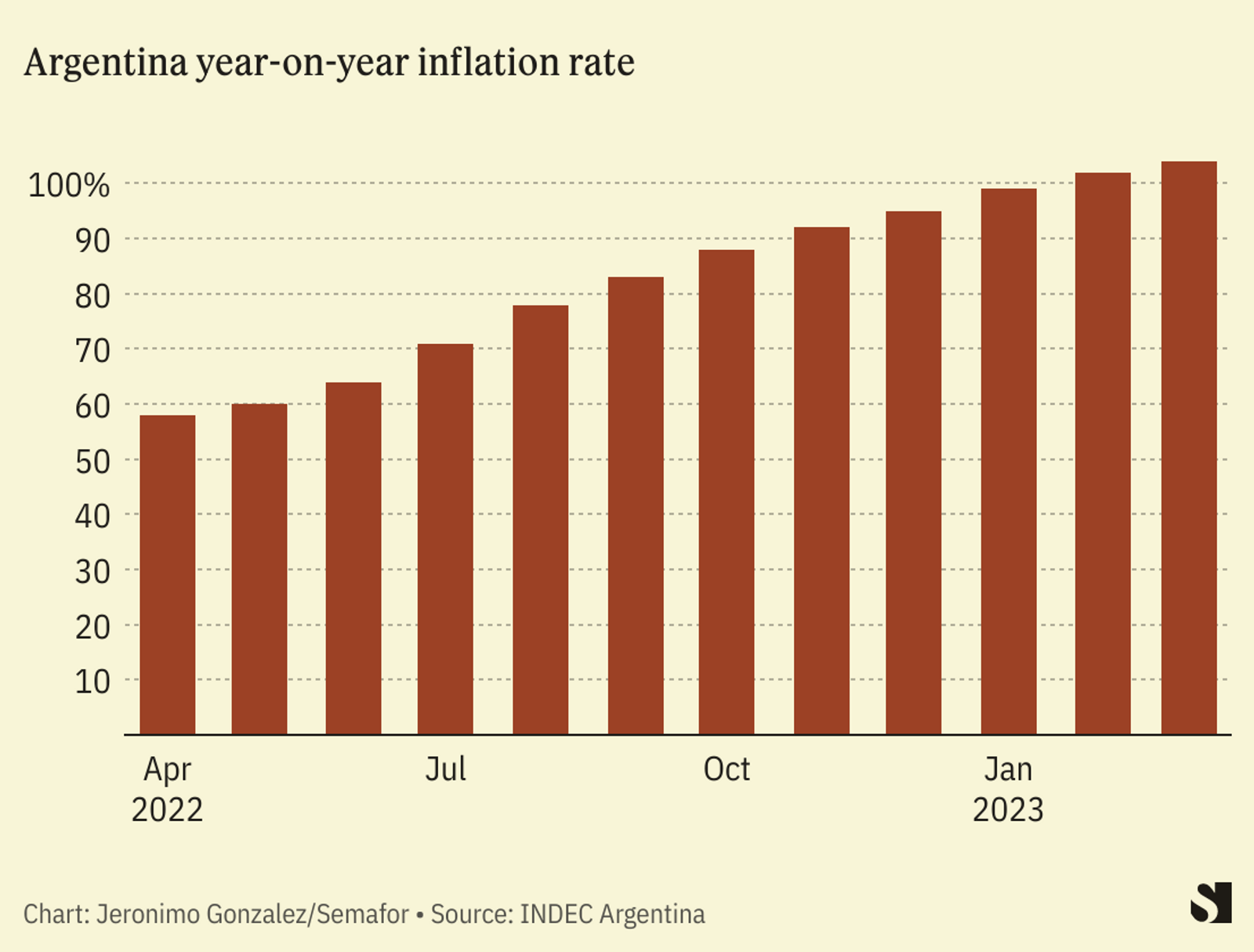 Know More
Argentina's inflation rate is one of the highest in the world, sitting at 109% in April. But the rate is expected to climb even higher, and is projected to hit 150% over the next 12 months.
The updated 2,000 peso bank note, announced in February, was initially valued at $11. It replaces the 1,000 peso bill as the highest-denomination currency in the country.
Argentinians and experts had been calling for far larger denominations of up to 10,000 pesos. As the currency's value continues to fall and inflation rises, ATMs are frequently running out of money: People need to withdraw more in order to pay for goods, and Argentinians have taken to carrying stacks of cash to meet their daily expenses.
The 2,000 peso note should alleviate some of the logistical pressure on banks and prevent them from running out of vault space, Argentina's central bank has said.
"As the process of digitizing payments progresses, this higher denomination bill will improve the operation of ATMs and at the same time optimize the movement of cash," it said on Monday.
Step Back
Inflation pushed the poverty rate in Argentina to nearly 40% in April, Reuters reported. Earlier this month, the central bank pushed Argentina's key interest rate to 97%, a six-point hike.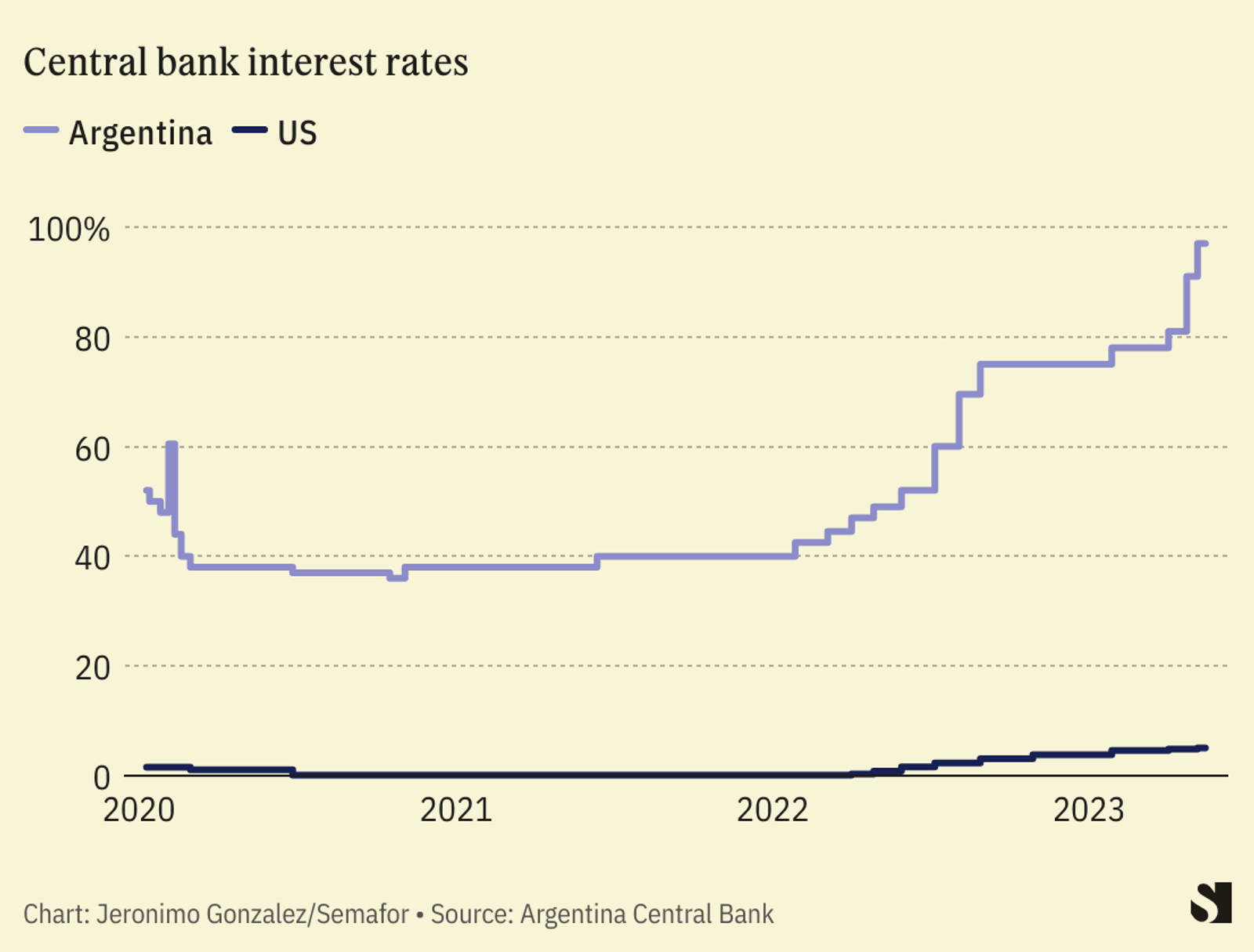 The last time Argentina saw triple-digit inflation rates was following the country's hyperinflation crisis in the early 1990s.