The News
MBABANE, Eswatini — Plans to legalize the lucrative cannabis trade in the southern African Kingdom of Eswatini by overhauling a 100-year-old colonial drug law are being slammed by activists and farmers.
The critics say a new bill, which proposes legalizing the substance for medicinal and research purposes, will undermine a trade which for decades has provided a meaningful income for many — from grandmothers to young men — in a small economy with few employment prospects.
Eswatini, which is landlocked by South Africa and Mozambique, has a population of around 1.2 million people and, according to the World Bank, an unemployment rate of 24%. It has few industries beyond agriculture, textiles and sugar-processing.
The new bill, first tabled in parliament by the health ministry in 2020, will amend sections of a law passed in 1922 by the British who ruled the kingdom, then Swaziland, as a colony from 1903 to 1968.
But critics say the bill, if passed, will undermine small traders and likely only benefit the country's elite.
Eswatini Cannabis Association (ECA) chair Saladin Magagula told Semafor Africa the bill's focus is solely on creating a powerful new regulator called the Medicines Regulatory Authority. There's particular concern that the MRA will be able to "import, export and trade in, by wholesale, cannabis and cannabis products."
"They cannot be both the referee and the player at the same time," Magagula said. "You cannot as an authority give yourself an export and import license while also issuing the same to people."
Many cannabis farmers in Eswatini's northwestern Hhohho region, who sell their crop locally and in South Africa, are opposed to legislation — despite police harassment and arrests under the current system. "Lomtsetfo (the law) might make things worse because the rich companies will become our competition," a farmer who asked not to be named told Semafor Africa.
Know More
Eswatini cannabis, commonly referred to as "Swazi Gold", is expensive and highly sought after in global markets due to its apparent potency. Two documentaries on Eswatini cannabis have a combined total of over 19 million views on YouTube. The crop's reputation means farmers in the Hhohho region sell their harvest at a premium price to dealers and individuals in neighboring South Africa.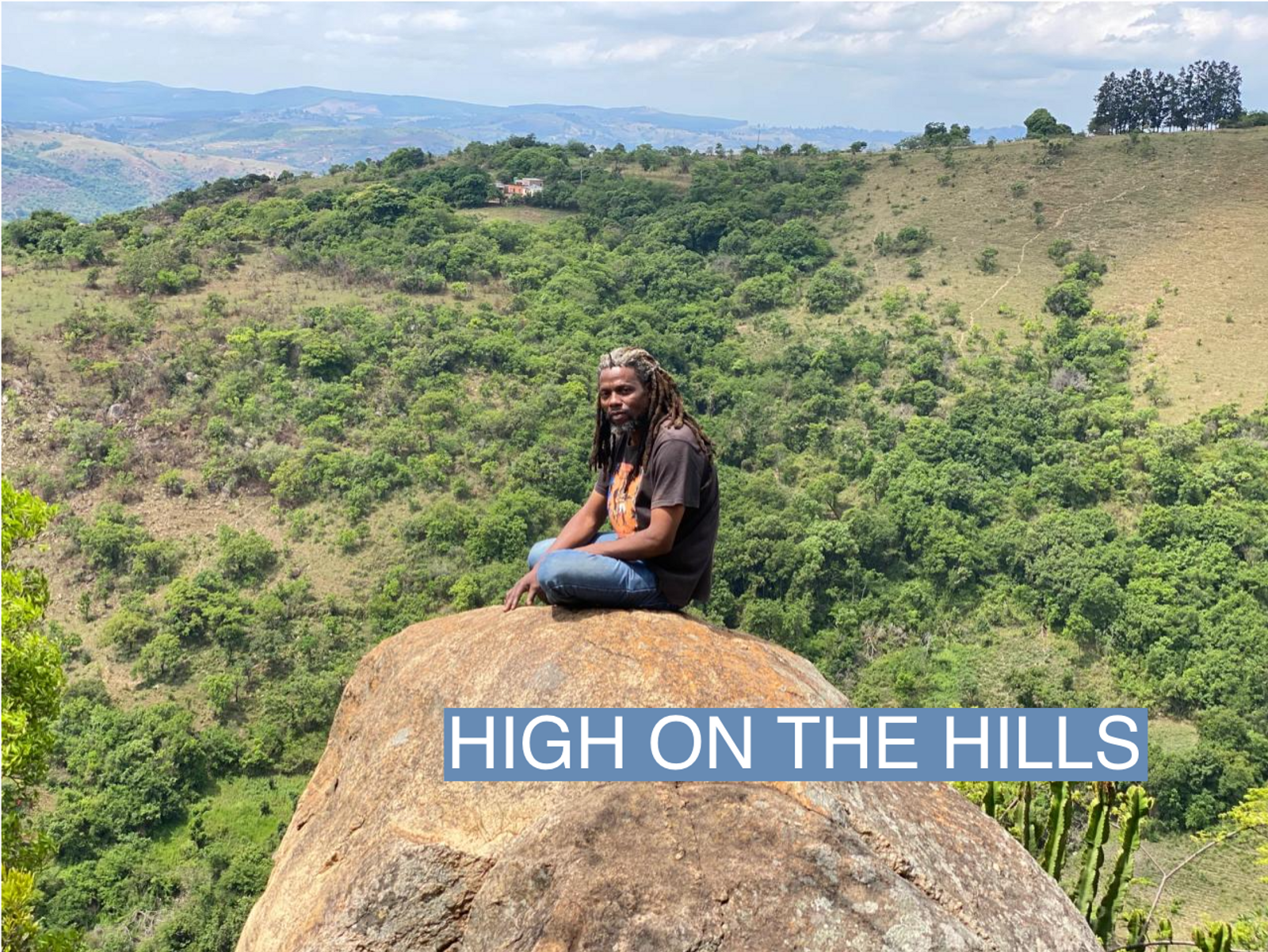 Tourists also visit places popular for cannabis cultivation in the Nkomazi valley near Piggs Peak. Mthunzi Matsebula (pictured), who runs a lodge in the northwestern Kufikeni area of Hhohho region that he says mostly caters to tourists who want to "smoke and relax in nature," said many local farmers see the proposed law as an anti-poor measure to push them into poverty.

Cebelihle's view
Amendments proposed by the Eswatini Cannabis Association are likely to be ignored. That's partly due to the group's inability to exert pressure due to its lack of political influence, but the deeper issue is that Eswatini is an absolute monarchy. Political parties were banned in Eswatini in 1973. As a result, they exist but can't deliberate on government policy or legislation. Their members are routinely harassed and jailed.
The ECA is proposing a structure that will be fully representative of other stakeholders. For instance, traditional leaders. "Many healers in the country prescribe cannabis to their patients," said Magagula. "Agriculture has to be represented as well." Magagula also said it is important for the ministry of health to listen to those in the cannabis-for-recreation space too.
Parties such as the People's United Democratic Movement and the Swaziland Liberation Movement, formed in 1983 and 2021 respectively, simply can't intervene to back calls for changes. Dissenters risk strict punishments. Bacede Mabuza, a member of parliament who in 2020 tabled a motion calling for the bill to be withdrawn to allow for further consultation, was jailed for being a vocal supporter of democratic reforms. Mthandeni Dube and Mduduzi Simelane, two other high profile pro-democracy MPs, are in jail and exile respectively.

Room for Disagreement
Eswatini's minister of health Lizzie Nkosi told Semafor Africa that the legalization of cannabis will, among other things, give the country opportunities for manufacturing various products thus having a positive impact on the economy, give current growers legitimacy and opportunities to be part of a new and growing industry, give rise to new industries on both cannabis and hemp and, from the emergence of new commercial entities, expand the government's revenue base. "All current growers are rated as unemployed — can you imagine how our employment rates would change?," said Nkosi.

The View From Southern Africa
More and more African countries are partially or completely legalizing cannabis, in keeping with global trends. Lesotho, for example, began issuing licenses for its sale following legislation passed in 2008 and 2018. South Africa permitted the use, possession and cultivation of cannabis in private dwellings in 2018. Zimbabwe legalized cannabis for medicinal use in the same year, and Malawi followed suit in 2020.