The News
U.S. authorities are braced for a surge in migrant crossings across the country's border with Mexico as pandemic-era Title 42 restrictions, which allow for the rapid deportation of migrants, come to an end Thursday.
The political implications in the U.S. are huge, with President Joe Biden warning that the situation at the border will be "chaotic for a while."
Here's a look at the recent surge in migration in three charts.
Know More
The number of migrant detentions at the U.S.' southwest border reached a record 2.4 million last year. Data from the first six months of the current fiscal year, which started in September, suggests the number of detentions is on track to set a new record. Speaking to the Financial Times, a U.S. official said the number of detentions could double to 13,000 a day when Title 42 restrictions expire.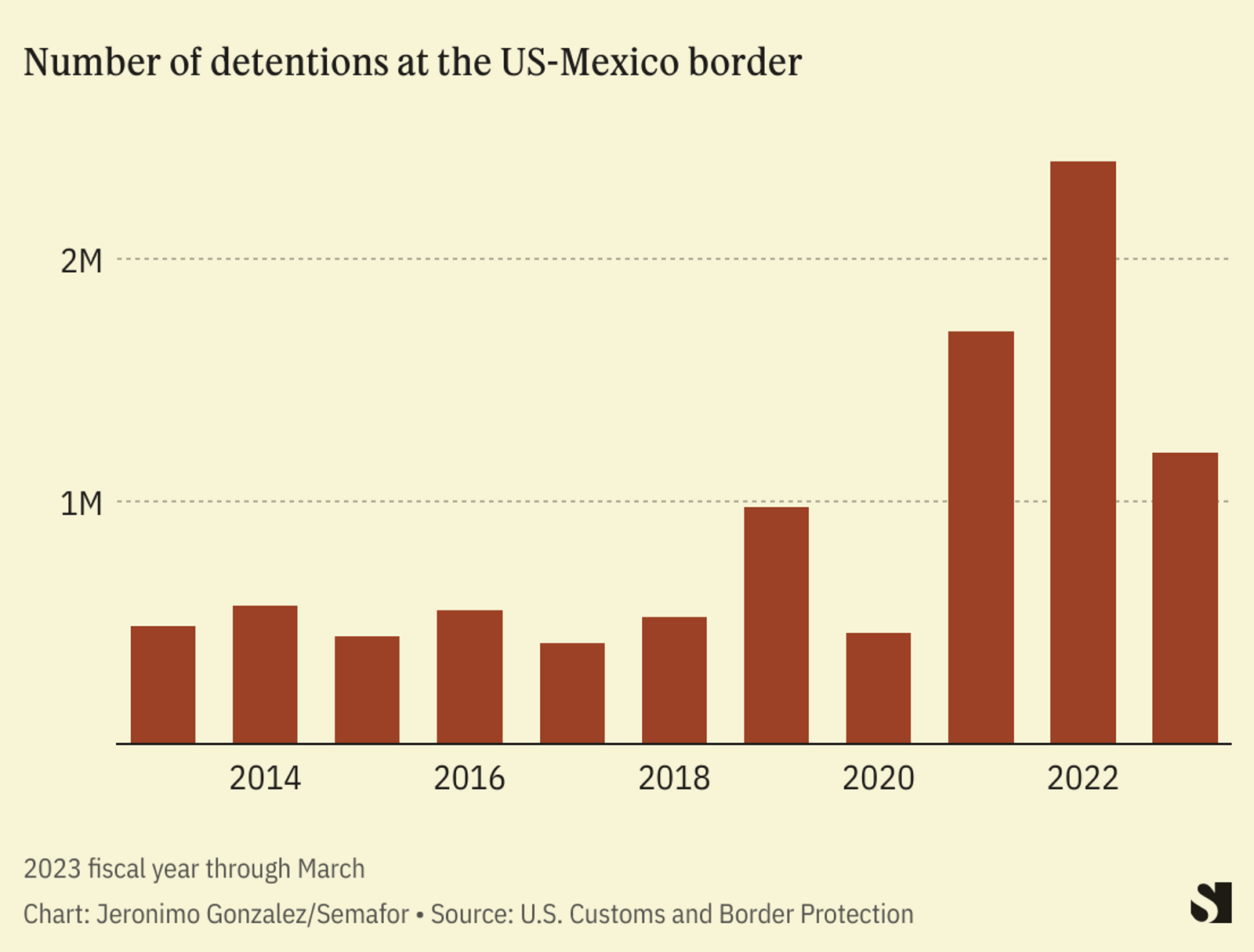 Roughly half of those detained at the border come from Mexico, Honduras, Guatemala, or El Salvador. However, in each of the past two years, a record number of migrants from countries other than Mexico — the country of origin for most migrants crossing into the U.S. — have been recorded.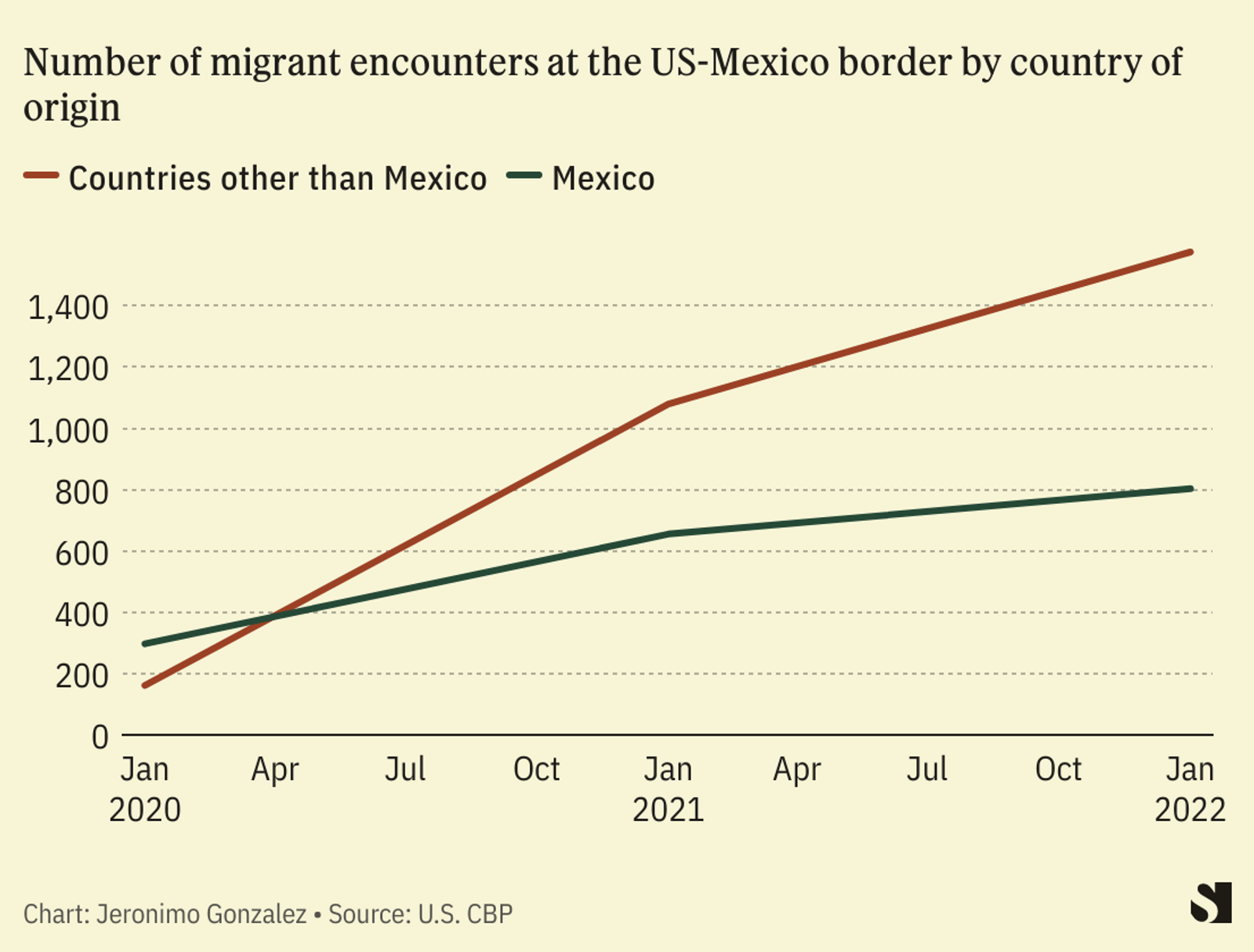 A recent surge in the number of South American migrants — notably Venezuelans — has shifted the demographics of those crossing into the U.S. Just last month, the number of migrants transiting through the perilous Darien Gap — the only stretch of land from Alaska to Patagonia without a road — grew sixfold compared to April last year, a sign that migrants may be more willing to travel to the U.S. as the pandemic-related restrictions cede.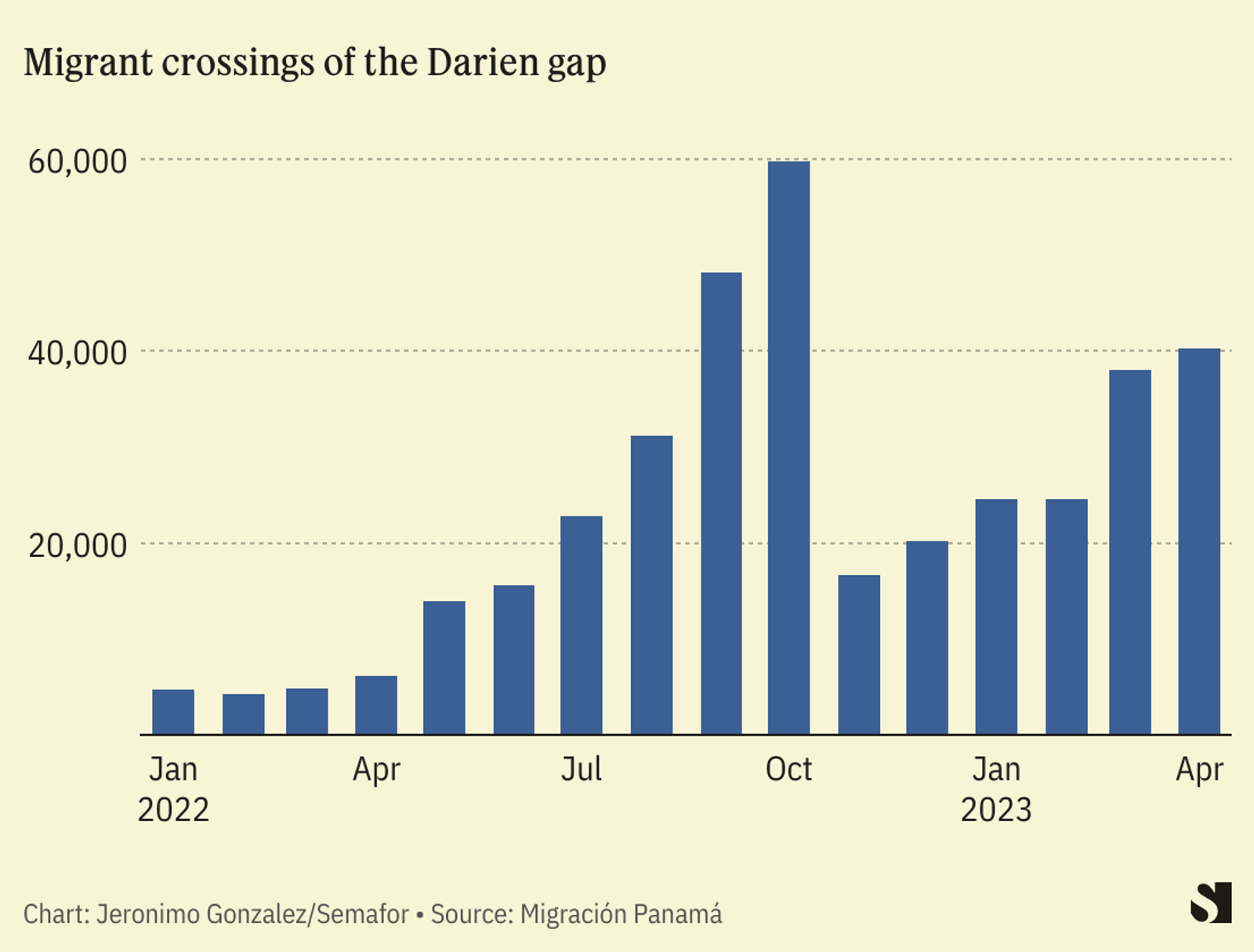 Despite the end of the restrictions, many migrants applying for U.S. asylum still face the dangerous prospect of a lengthy stay on the Mexican side of the border: In 2022 more than 2,000 migrants were kidnapped by drug cartels, according to Mexican authorities, and 40 died while under detention at a government facility.

The View From Mexico
Despite the U.S. concerns over increased crossings, Mexican President Andres Manuel Lopez Obrador said he does not foresee a jump in migrant flows. Mexico's government plans to deploy a campaign to inform migrants on legal migration options open to them in their home countries.
"We think migrant flows will not increase, because another option, an alternative, is opening up," Lopez Obrador told his daily news conference last week.