The Facts
Soft power is a concept first coined by the political scientist Joseph Nye in his seminal 1990 book Bound to Lead. It's defined loosely as a nation's ability to influence other countries by using tools such as political values and cultural exchange, rather than a threat of economic sanctions or conflict. In geopolitics, soft power is the carrot rather than the stick of international relations.
The concept of soft power has evolved into a much wider conversation about the influence of everything from hip-hop and Hollywood to China's Wolf Warrior movie series. It's something Equity Alliance CEO Claude Grunitzky experienced first hand during a recent cab ride in Kyoto, Japan. "My Uber driver was playing Afrobeats," he said. "People are now asking me questions about Africa via music, but that's an opportunity for me to tell them about what's happening in contemporary art or literature, for example."
Grunitzky, originally from Togo, marvels at how Africa's soft power has grown since he founded hip-hop magazine Trace in the nineties. Trace launched a TV network across Africa in 2003, driven by his belief that African youth-led sounds would one day become global pop music.
There are also now soft power indices to figure out which countries exert soft power with the most impact. Only a handful of the larger African countries ever feature on these lists and often near the bottom. However, there's now a move to reappraise what African soft power could look like in the world of political science and around pop culture influence.

Yinka's view
Sounds like Afrobeats and South Africa's Amapiano have opened up Africa to the world, in the much the same way as Claude found with his taxi driver. Just a few years ago Burna Boy protested being relegated as a side act at Coachella, the huge California festival. This year he had top billing after selling out Madison Square Garden last year.
That's the vision Nkiru Balonwu has with the Africa Soft Power Project, which she started during the peak of the pandemic in 2020 as a convening of African creative industry leaders on webinars. It evolved into a series of in-person events from Kigali and Lagos to Hollywood and New York. Like Grunitzky, Balonwu believes much of Africa's soft power lies with its youth in creative industries in the same way that Hollywood, TV shows and music complement the economic and military might of the United States.
"This is where our real strength lies, and we just haven't been able to understand it before now," she said.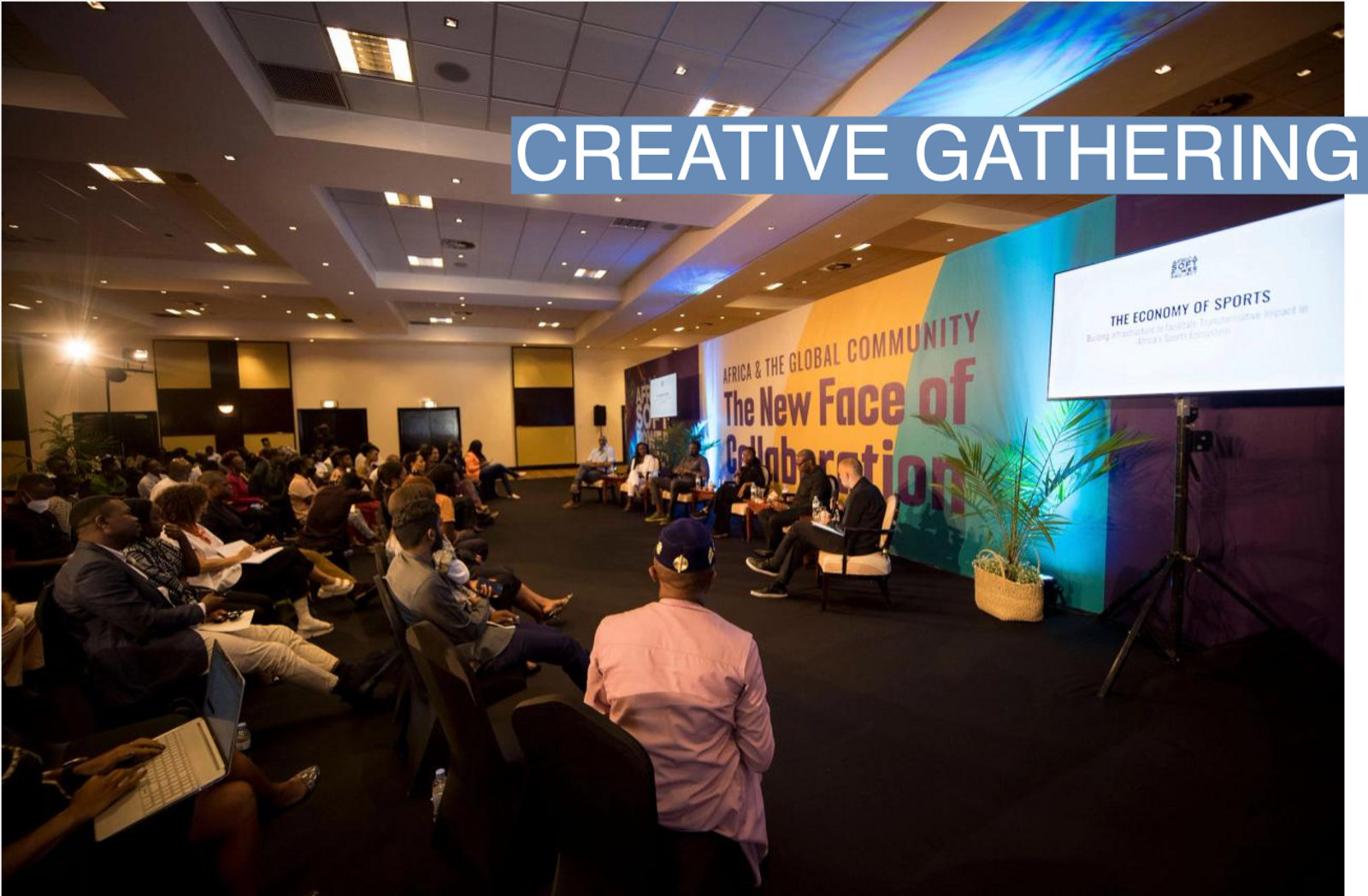 With the Africa Soft Power Project, Balonwu is determined to drive the conversations about creativity and gender inclusivity as well as economics, finance, and the data that underpins it.
Concepts like 'soft power' can sound vague and ephemeral without having a way to quantifying what they mean to a given audience. This is why a key part of Balonwu's project focuses on researching and building data. "There's a huge dearth of data on the continent," she said. "Imagine the decisions that are being made from bad data because of this."

The View From Beijing
China is often described as being at a disadvantage to the U.S. when it comes to winning 'hearts and minds' in Africa due to the familiarity of American popular culture and language. Chinese filmmakers have tried to change that, most notably with the Wolf Warrior movie series. Wolf Warrior 2, the second-highest-grossing movie ever in China, features a Chinese fleet rescuing Chinese citizens caught up in a civil war in an African country. The movie has also spun off a theme called Wolf Warrior diplomacy which is when Chinese diplomats show an assertive style of diplomacy.

Room for Disagreement
Most African countries and their leaders just don't have the capacity or desire to prioritize developing a soft power strategy, argues Gyude Moore, a senior fellow at the Center for Global Development in Washington DC. "For people who are consumed with providing the most basic of needs, soft power doesn't cut through."

Notable
"One of the biggest things we have found is that the appetite for change is definitely there," said Nkiru Balonwu in this interview about the Africa Soft Power Project with New African.