The News
Ukraine on Friday said it was ready for its long-touted spring counteroffensive against Russian-occupied territory after receiving a boost in military aid from its Western allies.
The country has received around 1,550 combat vehicles, 230 tanks, ammunition, and other equipment from NATO members and partners since Russia's full-scale invasion last year.
Speaking to reporters in Kyiv, Ukrainian Defense Minister Oleksiy Reznikov said that preparations for the offensive were coming to an end. "In addition to being provided a weapon, it must be mastered," Reznikov said. "Equipment has been promised, prepared and partially delivered. In a global sense, we're ready."
Ahead of the counteroffensive, here's a look at the conflict in three charts.
Know More
As of February's data, Russia's military forces and equipment far outpaced Ukraine's. However, Kyiv called for and received aid commitments from its allies which will bolster its resources. And, in spite of the size of its military, Russian forces have made significant and often embarrassing missteps on the battlefield.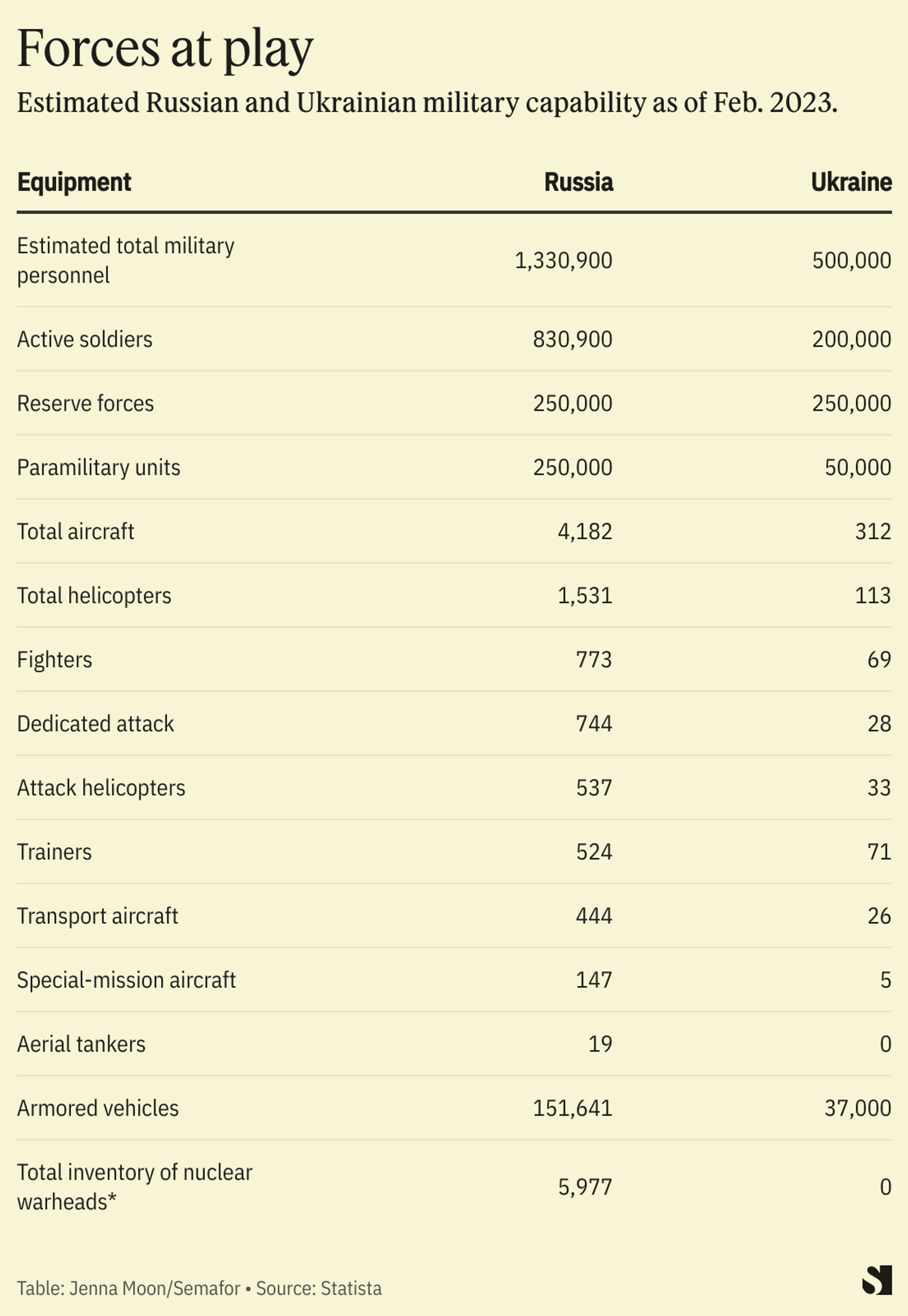 Among the top donors to Kyiv's war efforts are the U.S., the EU, and the U.K., who pledged a cumulative 116.5 billion euros ($128 billion) in aid to Ukraine as of January. Ukraine is expecting further shipments of tanks in the coming months.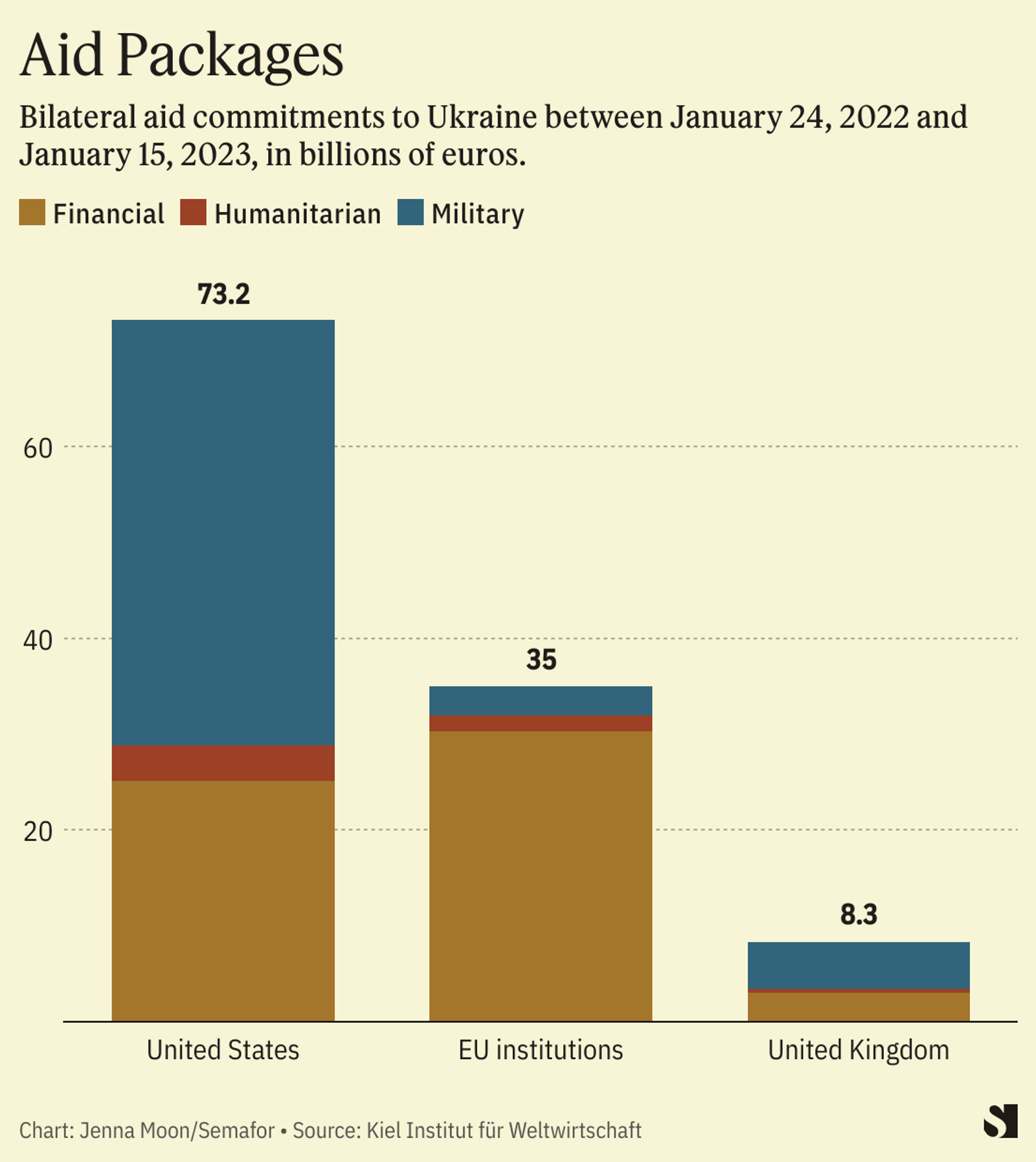 The true number of war casualties on both sides is a tightly-guarded secret. Ukraine won't say how many of its soldiers have died or suffered life-altering injuries, but attempts have been made to determine the figures.
As of April 24, the Office of the U.N.'s High Commissioner for Human Rights estimated there have been at least 18,514 casualties in Ukraine. However, the OCHCR noted that the figures are likely considerably higher.