The News
Early reviews of The Legend of Zelda: Tears of the Kingdom, one of the year's most-anticipated video games, point to further success for Nintendo's wildly popular Zelda series.
Tears, the 20th game in the long-running franchise, is scheduled to hit shelves on May 12 and is billed to become one of the Japanese video game maker's biggest titles. Its predecessor, Breath of the Wild, has sold millions of copies since its launch in 2017 alongside the Nintendo Switch gaming console.
Like BOTW, players of Tears can expect to explore an open map, with few rules or restrictions on gameplay.
Here's a look at the success of the Nintendo and Zelda franchises, in three charts.
Know More
Nintendo has seen a resurgence in revenue in recent years, spurred on in part by the Switch, the third-best selling console of all time, following Nintendo's own Nintendo DS and Sony's Playstation 2.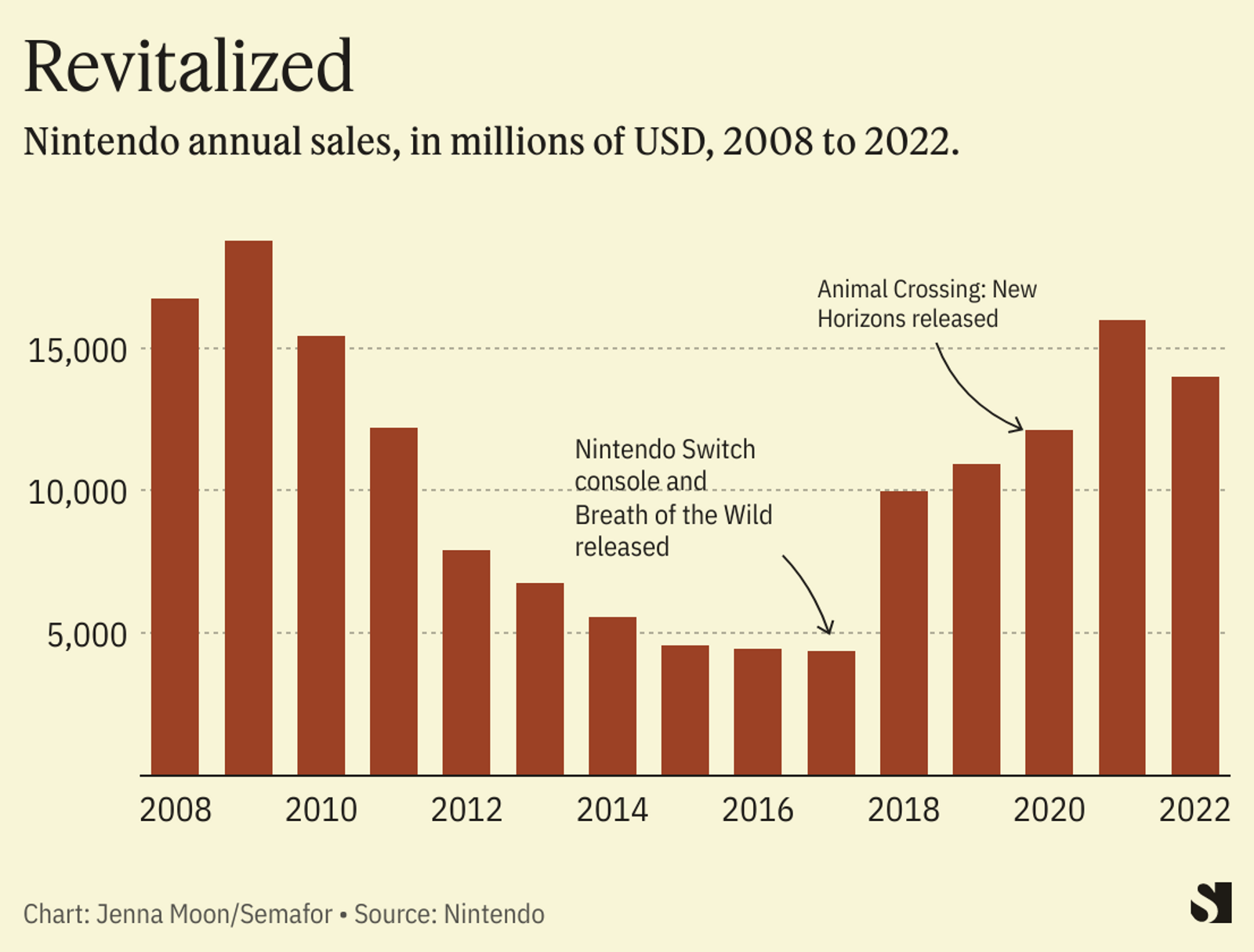 Tears predecessor BOTW is the fourth-most popular Switch game since the console's release. The Zelda game follows other Nintendo juggernauts, including Super Mario Bros. title Mario Kart 8, pandemic-era smash-hit Animal Crossing: New Horizons, and Super Smash Bros.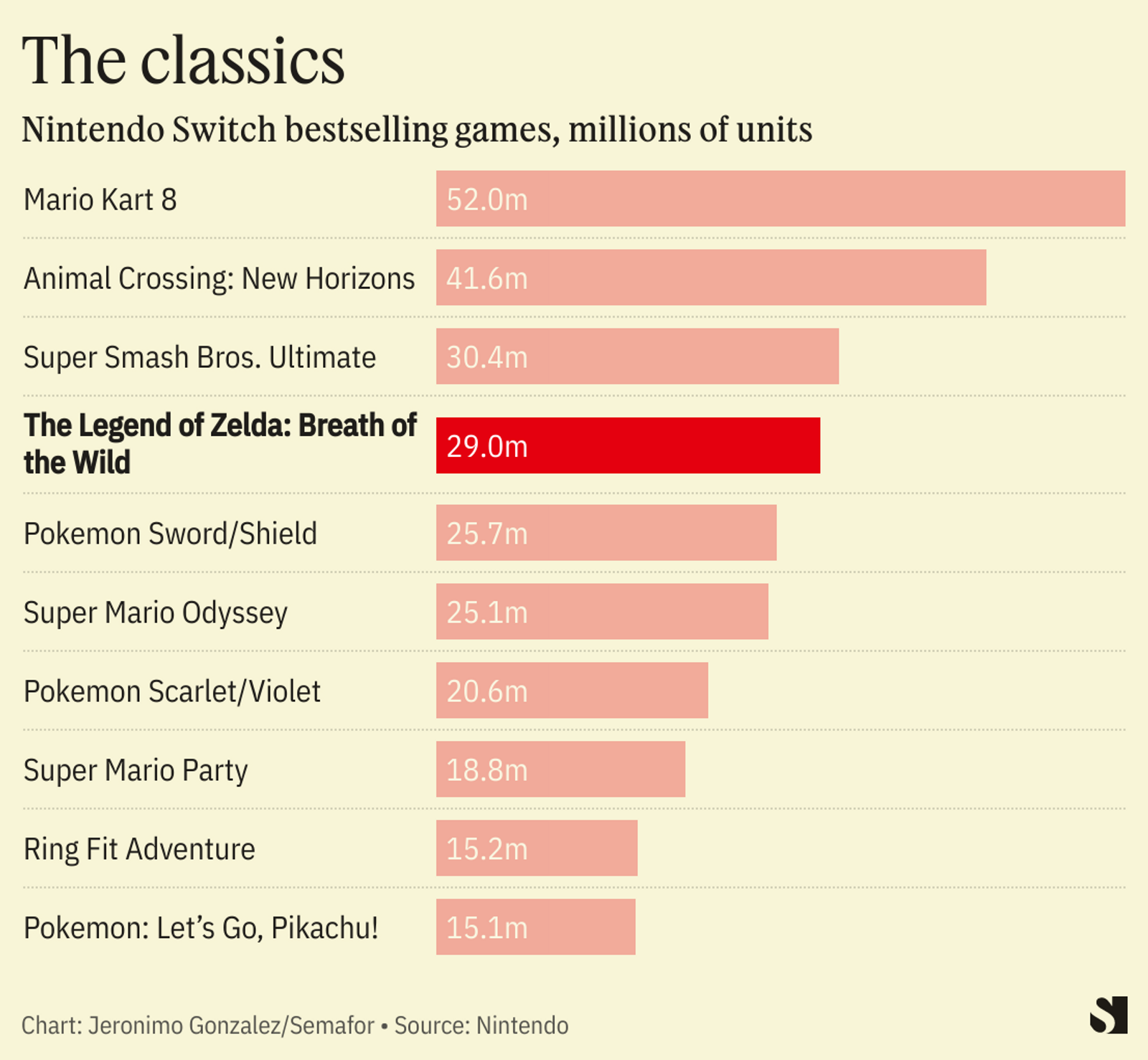 Six years after its release, BOTW's popularity among Nintendo fans has shown little sign of slowing down. The title has sold nearly 30 million copies to date. One marker of the game's success? In 2017, Nintendo sold more copies of BOTW than it did Switch consoles.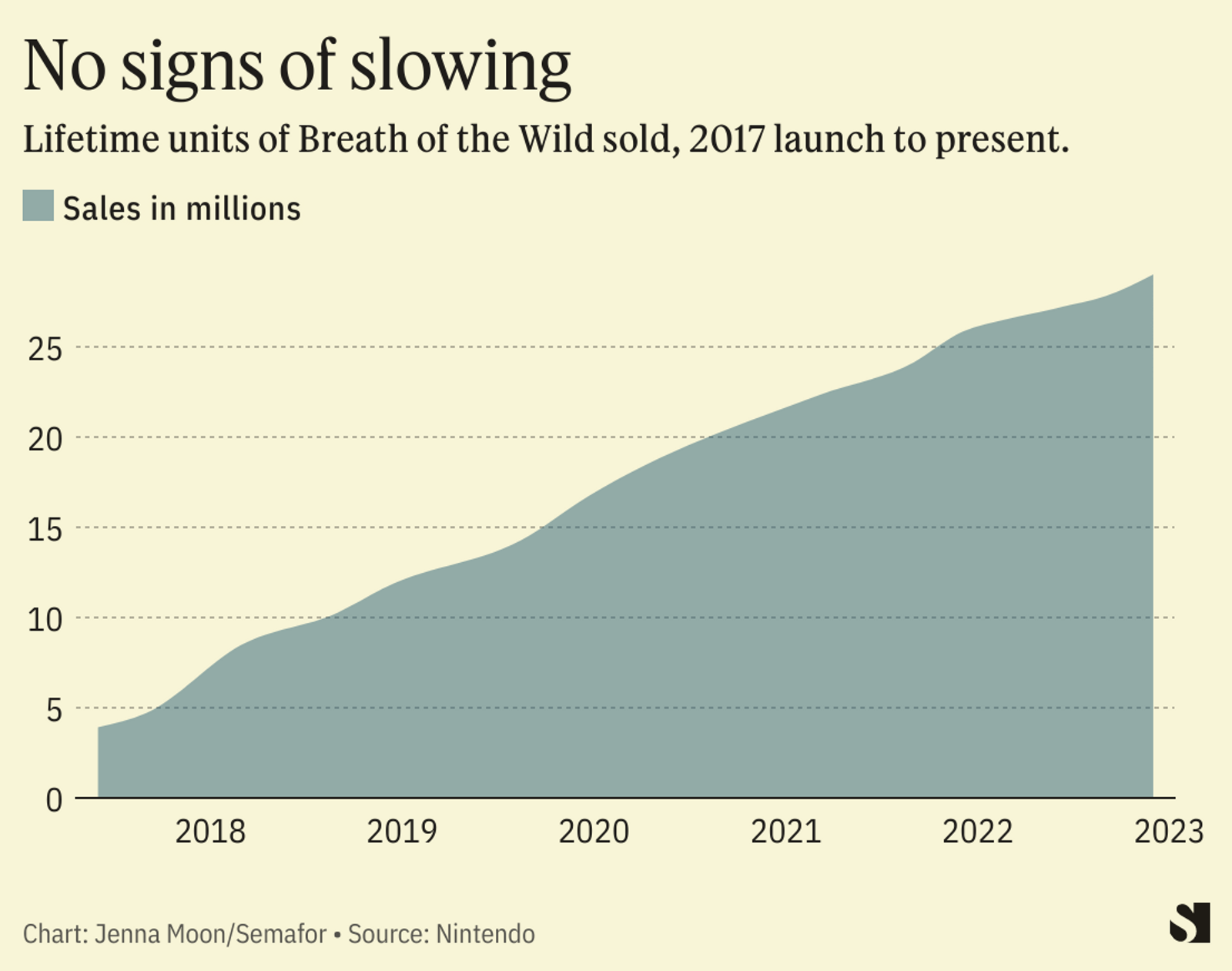 Notable
Zelda die-hards will recognize the features of Tears' structure, such as its open-map world and players' reliance on in-game physics and problem-solving — but expect it to be unlike anything you've ever seen before, The Washington Post's Gene Park writes.