The News
The majority of the world disapproves of Russia's leadership, according to a new study.
Moscow has been widely criticized and sanctioned by Western countries since its full-scale invasion of neighboring Ukraine in February 2022. But new data collected by Gallup has found that the criticism also emanates from other nations.
Despite the efforts of countries such as India and China to distance themselves from the conflict and appear neutral, Gallup has found "a sharp global rebuke" of Russian President Vladimir Putin and the country's leadership as a whole.
Here are three charts examining the country's declining international image.
Know More
Across 137 countries surveyed by Gallup in 2022, a median of 57% of people said they disapproved of Russia's leadership — an increase from 38% in 2021, before Russia's full-scale invasion of Ukraine.
That's the highest disapproval rating for the country since 2007, when Gallup began tracking the metric. Russia's approval rating, meanwhile, dipped from 33% in 2021 to 21% in 2022.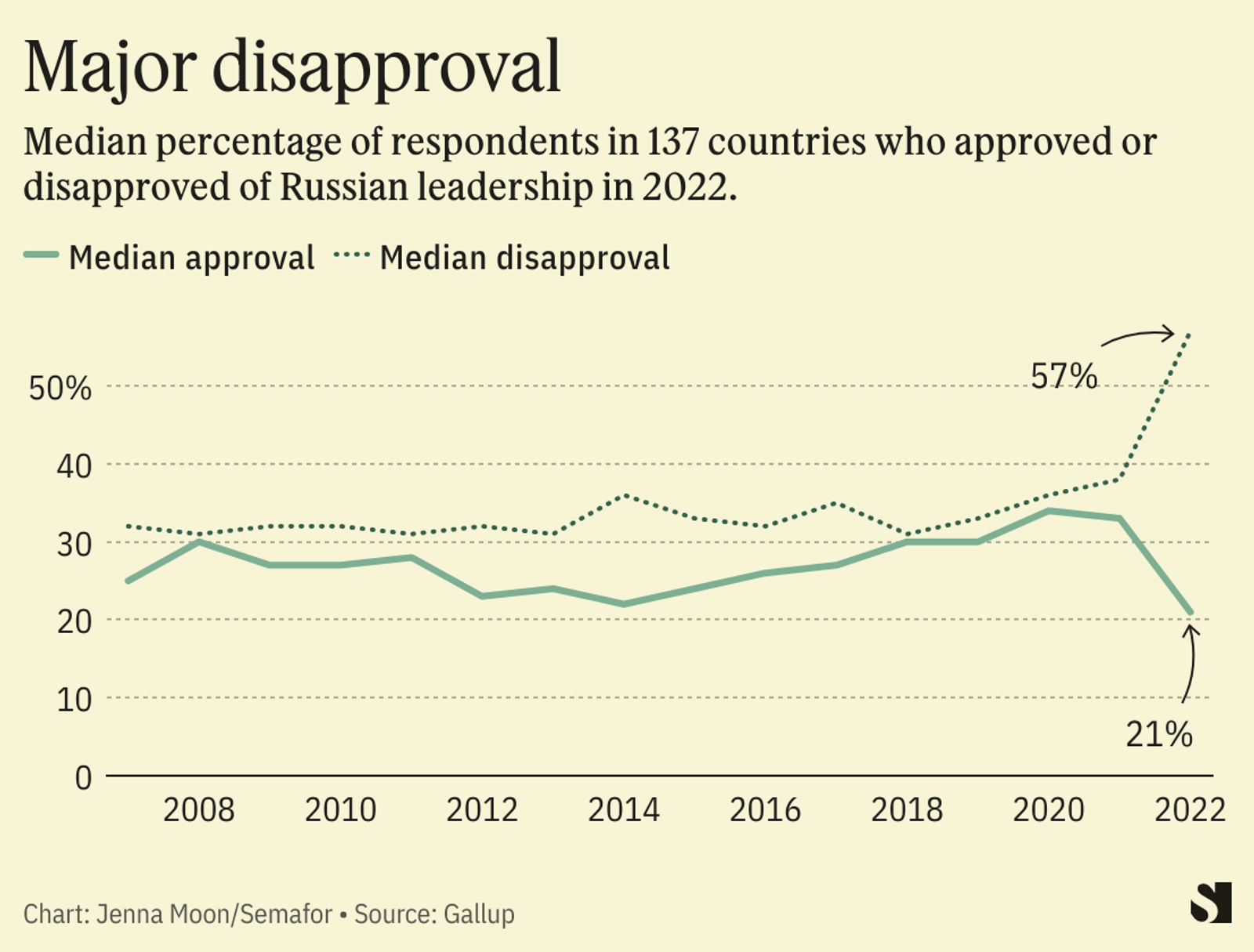 After Russia's invasion of Ukraine, disapproval of Russian leadership rose by at least 10 percentage points in 84 of the countries surveyed.
Regionally, Latin American countries saw the largest shift toward disapproval, despite some leaders there maintaining a neutral stance on the war. Sub-Saharan Africa saw a similar trend, though the shift toward disapproval was less pronounced.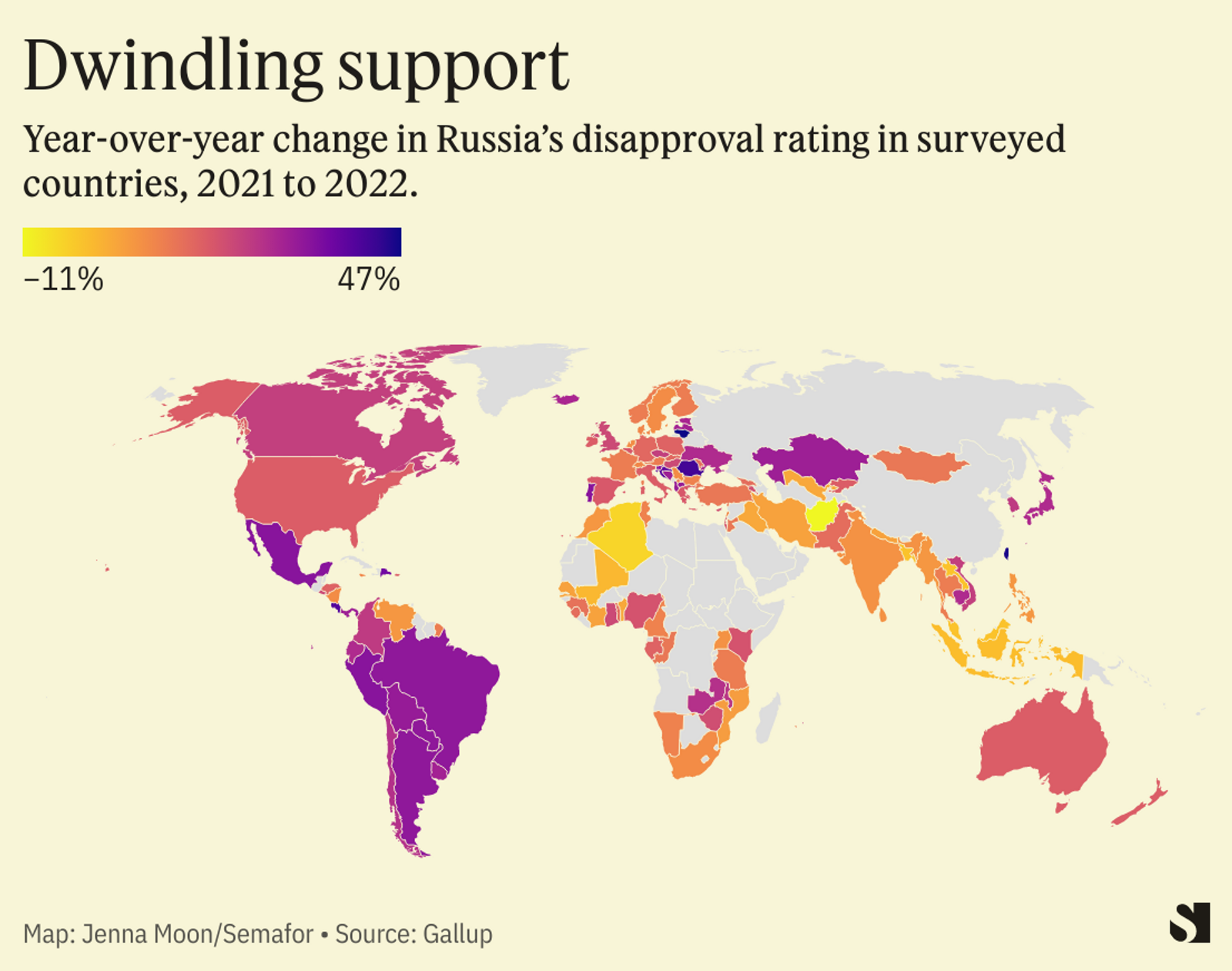 Approval ratings of other world powers, including the U.S. and China, also took a dip in 2022, though not to the same extent as Russia. Notably, Russia's leadership approval rating is now lower than China's, which stands at 28%. Meanwhile, just over 41% of the world approved of the U.S. leadership in 2022.