The News
U.S. President Joe Biden announced that he will run for reelection in 2024. "Every generation has a moment where they have had to stand up for democracy," he wrote on Twitter. "Let's finish the job."
Biden will again run alongside Vice President Kamala Harris, and the pair could be looking at a reprise of the 2020 election: Former President Donald Trump has already declared his White House bid, and is the current Republican frontrunner.
Biden's announcement was accompanied by a campaign video, which opened with footage of the Jan. 6, 2021 insurrection at the Capitol.
Know More
Biden has long signaled that he would seek a second term in the White House. Speaking to reporters following an April trip to Ireland, the president said he would announce his intentions "relatively soon," noting that his trip to the country "reinforced my sense of optimism about what can be done."
The 80-year-old was slow to launch his campaign, despite telling reporters in interviews that he planned to run again. NBC News reported that sources close to Biden say he delayed his announcement in part because he resented the pressure of declaring his candidacy in a particular time frame.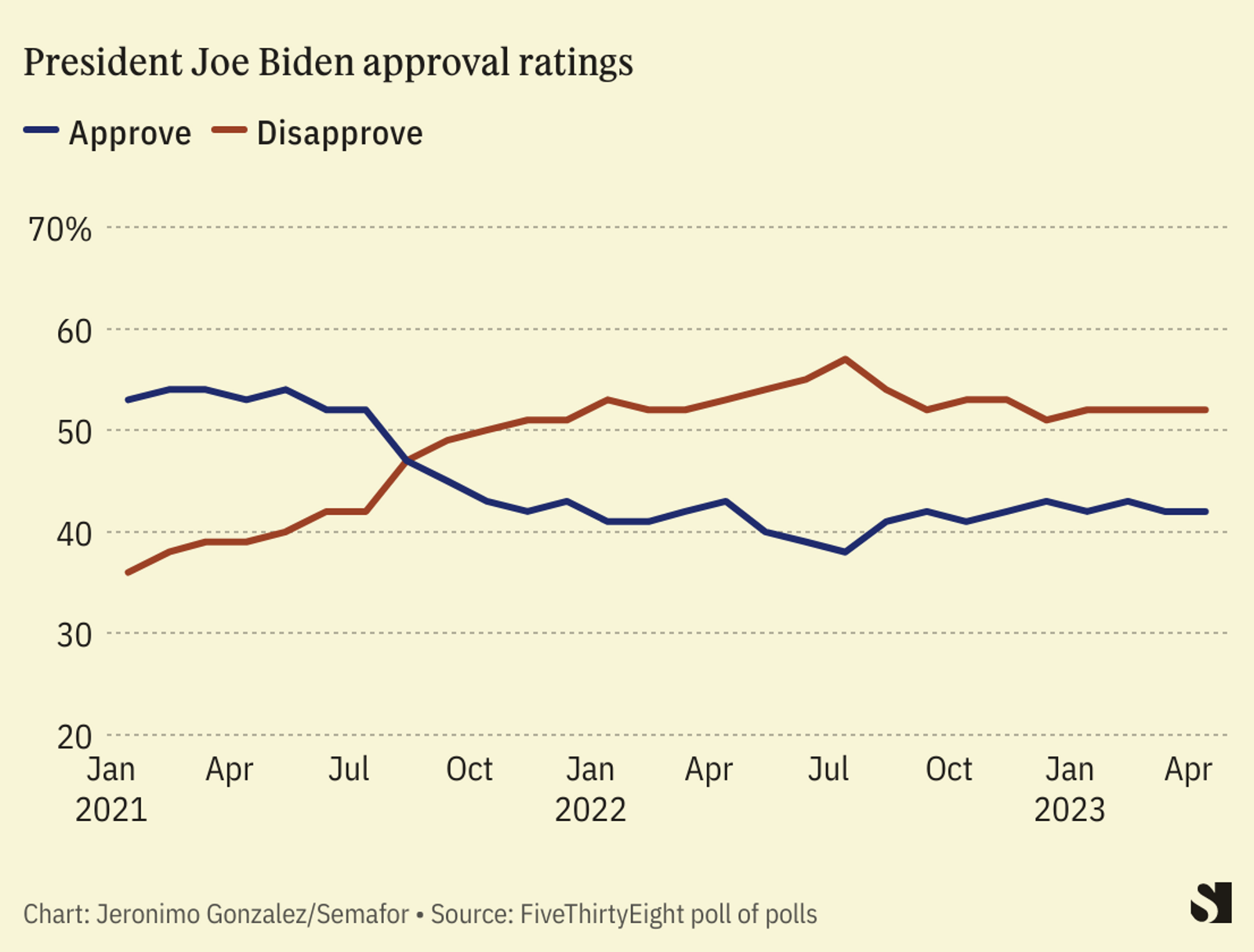 A poll conducted by CNN and SSRS in March found a 42% general approval rating for Biden amongst respondents. A majority of those polled — 67% — thought the president lacks the stamina and sharpness to serve another term.
Biden is the oldest president in U.S. history, and if reelected, he will be 86 at the end of his second term.

The View From the Republicans
The Republican National Committee published a video response soon after Biden's official announcement — its first entirely generated by artificial intelligence, Axios reported — in which it portrayed a dystopian United States were the president to win reelection.
Earlier, RNC Chair Ronna McDaniel called Biden "out of touch." She added that "Republicans are united to beat Biden and Americans are counting down the days until they can send Biden packing."