The News
NAIROBI — When Kenya launched its Taifa-1 satellite into orbit five days ago, it joined a growing number of African countries developing space programs to gather data used to combat challenges including climate change, food shortages, and insecurity.
Kenya is going through its worst drought in 40 years and its first Earth observation satellite will "provide real time images on afforestation and deforestation, land use and cover," Captain Alloys Were, one of the engineers who worked on Taifa-1, told Semafor Africa. "We can make interventions like planning for food reserves or ordering for food reserves," he said.
Thirteen African countries — including South Africa, Egypt, Algeria, Nigeria, Morocco and Ethiopia — have launched space programs since 1999. The continent's space economy was estimated to be worth $19.5 billion in 2022 and is projected to grow to $22.6 billion by 2026, according to Space in Africa, a Nigeria-based firm that tracks African space programs.
"Governments are increasingly making decisions based on data on various issues. The best platform and instrument to collect data is a satellite, be it data on agriculture, minerals, energy, data on our forest cover and urbanization," said Patrick Mariru, principal secretary in Kenya's defense ministry.

Vivianne's view
Satellites can be an effective way for African countries to develop solutions to local challenges — be they improving food security or enhancing telecommunication networks — while driving innovation and fostering collaborations with other countries to share expertise.
The African Union has been very keen on the promise of an African space strategy for over a decade now and sees these programs, especially when coordinated among countries, as a path to overcoming some of the continent's development challenges and infrastructural deficits. Those challenges are being exacerbated by the increasing impact of climate change.
One often under-appreciated feature of Africa is the sheer size of the continent. As the AU's space strategy paper pointed out in 2019, "Africa represents 20% of the Earth's land surface area, more than the USA, India, China and Europe put together."
Space programs which observe a country's land mass in granular detail aided by artificial intelligence could, for example, help protect citizens in sparsely populated rural areas. Such programs have already been important in security cases such as fighting Boko Haram in Nigeria.
Know More
In recent years African countries have unveiled their own homegrown space strategies which typically involve working with international partners. Taifa-1, which means One Nation in Swahili, was designed by a team of nine Kenyan engineers and built with the help of a Bulgarian aerospace manufacturer. It was launched on a rocket from Elon Musk's SpaceX as part of its SmallSat Rideshare program.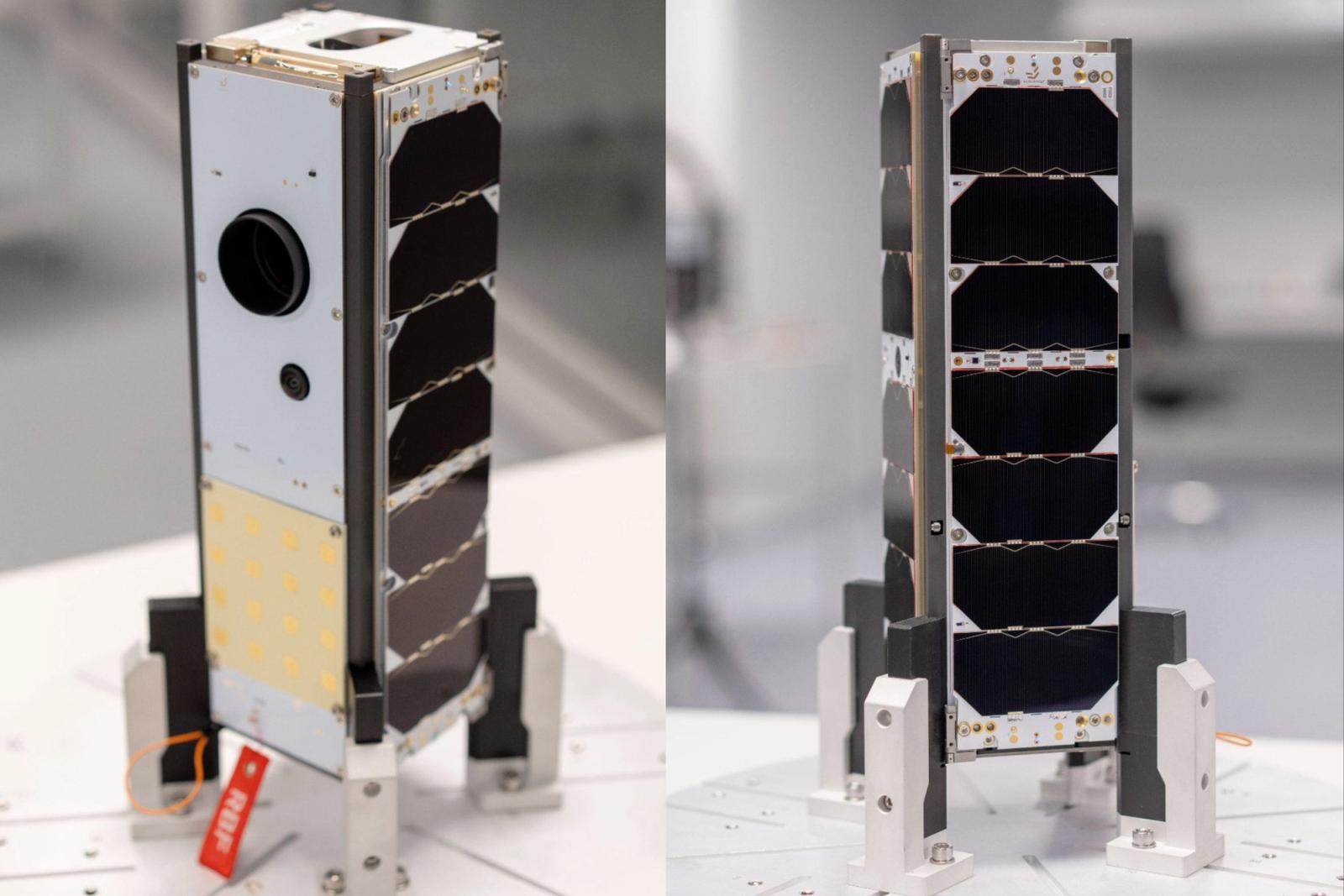 The satellite weighs just 3.5kg and is expected to be in orbit for five years before decaying over a 20-year period after that. But, despite its diminutive size and short lifespan, it could save lives by providing data used by the government to roll out policies on food security and agriculture.
The value of observation satellites lies in the data they gather. Data collected from space could unlock $2 billion a year in benefits for the continent, according to a World Economic Forum report published in 2021.
Dr Lee-Anne McKinnell, managing director of the South African National Space Agency, said data generated through her country's observation program had enabled the government to make policy decisions on town planning, agriculture, and disaster management.
"Africa needs to bolster its space capability and build knowledge economies in order to take advantage of the growing global space economy," she told Semafor Africa. "Space science and technology will also enable Africa to build better communities, protect our natural environment, protect our technological systems and create economic opportunities."

Room for Disagreement
There are some concerns that African governments should prioritize spending their limited resources on more pressing projects than space programs unlikely to solve problems on the ground in the short term. The impact of satellite programs in overcoming challenges faced by African governments should not be overestimated, said Gordon Okumu Wayumba, director of the school of surveying and geospatial sciences at the Technical University of Kenya.
"If you're going to pick information on issues like climate change you need to move fast.
"The problem is that African countries need to develop their economies first because we don't have money to run such programs," said Wayumba.

The View From Ethiopia
"International collaborations are critical for strengthening these space programs," said Bethlehem Nigussie, deputy director general of the Ethiopian Space Science and Geospatial Institute. "Sharing regional facilities, knowledge and funding can boost African nations' capacity in a short period of time."

Notable
Space in Africa, in its 2022 report, said there were nearly 300 private and public companies operating across 31 African countries in the continent's space and satellite industry. It said these countries had allocated a total of around $535 million to run their respective space programmes in 2022, a 2.24% increase from the previous year..