The News
Russia plans to stop publishing statistics on its oil and gas production until at least next April, the state-owned news agency Tass reported on Friday, citing a government decree.
Data from earlier this month provided a glimpse at the state of Russian oil exports, which reached their highest level since the onset of the COVID-19 pandemic. But revenues are down compared to last year amid Western sanctions and price caps.
Russia shipped around eight million barrels of oil a day last month, an International Energy Agency report showed, while oil export revenues reached $12.7 billion.
Here's a look at the state of Russian oil through three charts.
Know More
Sanctions and price caps placed on Russian oil appear to be working: The IEA found that even though shipments of crude oil bounced back to their highest level since April 2020, oil revenues have declined.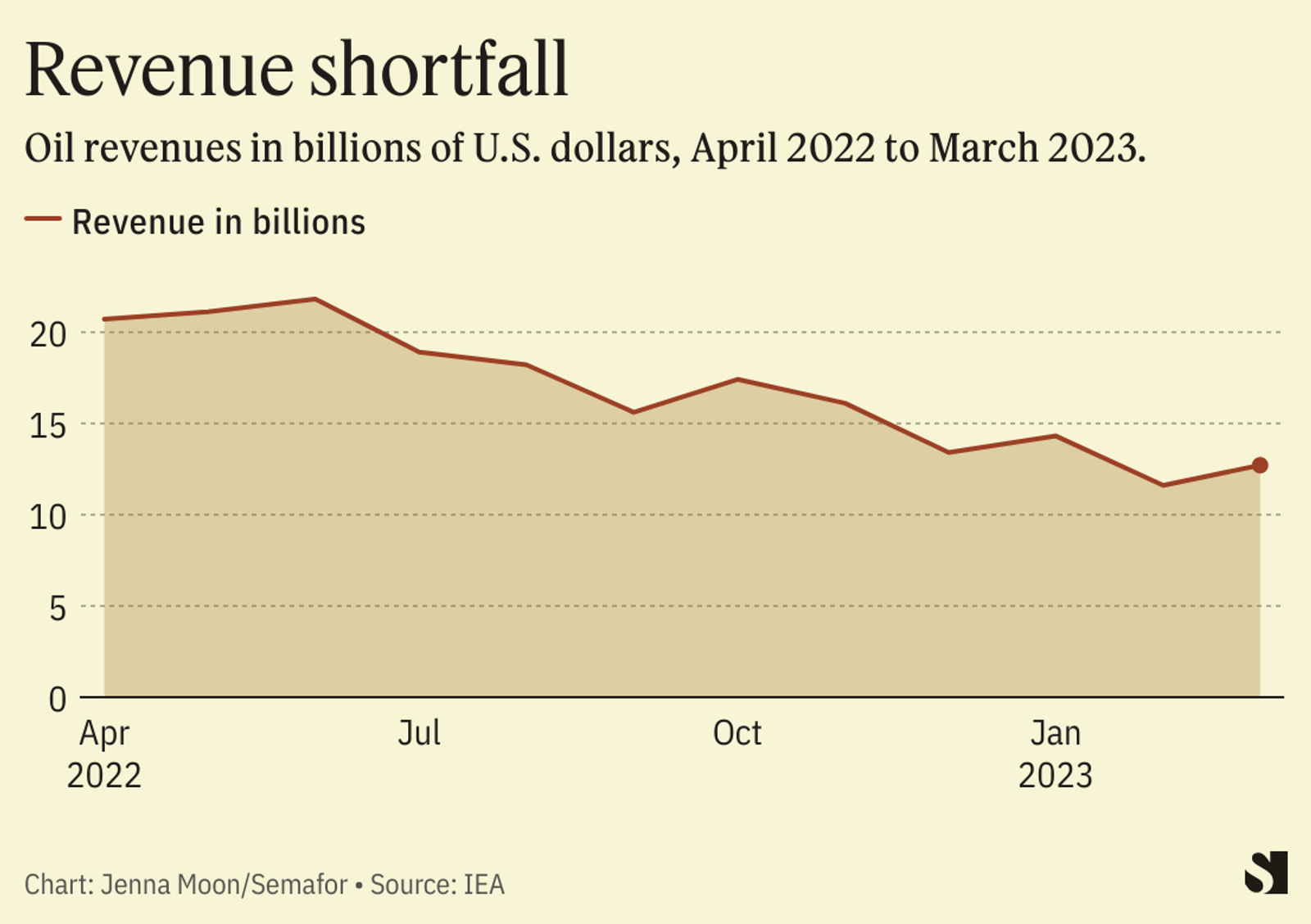 Russian oil output plummeted in the months following its full-scale invasion of Ukraine last year, but has since rebounded. The IEA report shows that Russia increased oil production by 600,000 barrels per day in March from February.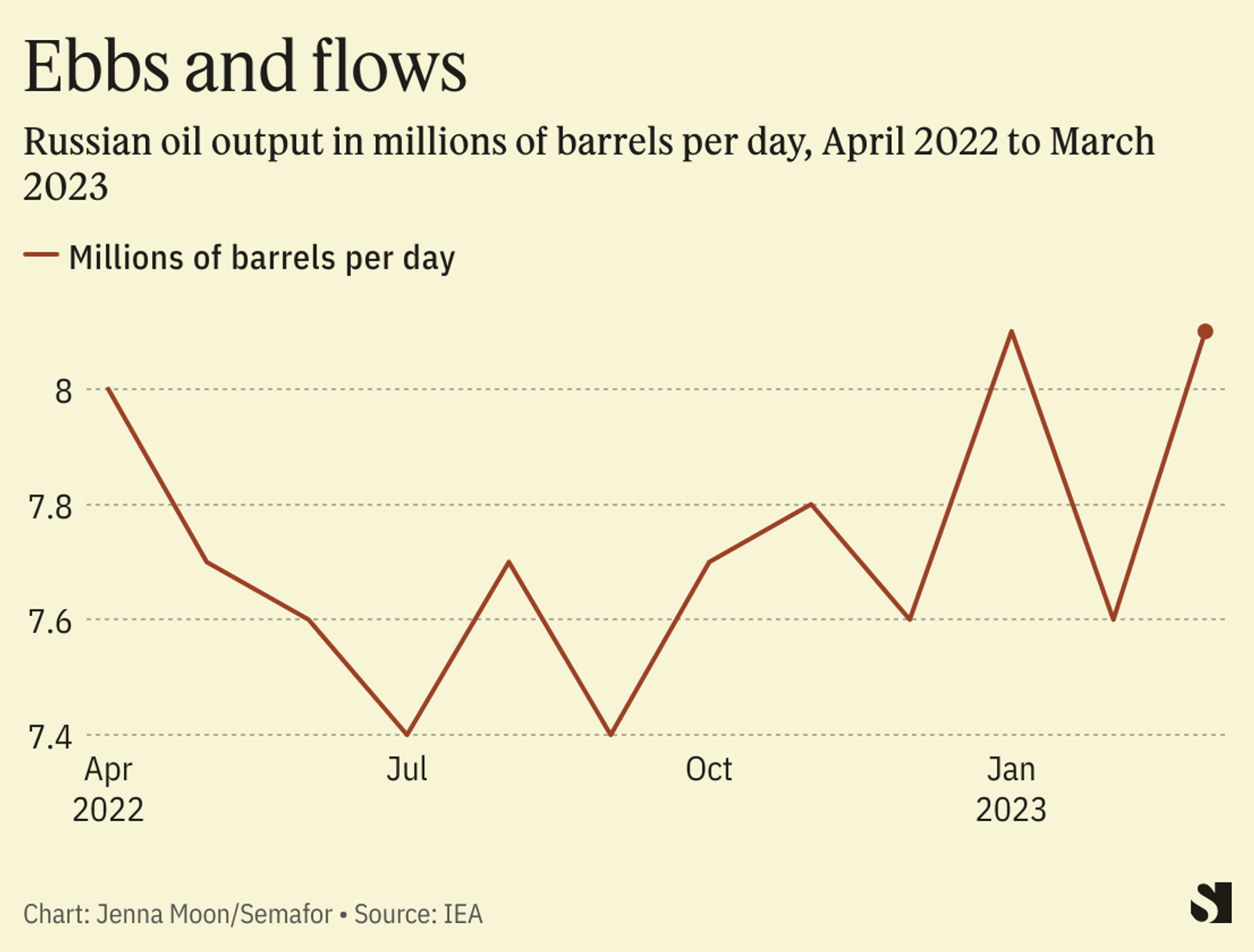 Among member countries of the Organization for Economic Cooperation and Development (OECD), reliance on Russian-sourced oil has been falling over the past year. IEA data shows that while European countries import more Russian oil than other countries in the bloc, their need for Russian-produced crude has dropped since the war in Ukraine. And imports from Russia dropped even lower in the fourth quarter of last year.