The Scoop
Stability AI, one of the hottest companies in artificial intelligence, is burning through cash and has been slow to generate revenue, leading to an executive hunt to help ramp up sales, according to people familiar with the matter.
The startup, which was founded in 2019, is one of the biggest names in the so-called generative AI industry. Its image generator Stable Diffusion competes with products like ChatGPT, DALL-E, and Midjourney. But the name recognition and early traction have not translated into enough revenue to counter sky-high server costs and the rapid recruitment of employees around the world, people familiar with the company say.
Stability has burned through a significant chunk of the $100 million it raised late last year, and two venture investors who spoke to Semafor on condition of anonymity are having second thoughts about participating in a fundraising round that would quadruple the firm's valuation to $4 billion, according to people briefed on the plans.
Meanwhile some employees have lost faith in CEO Emad Mostaque's leadership style. He prefers to give AI researchers radical independence, like handing off access to expensive server time without any oversight, according to people familiar with the company. But one former employee said Mostaque also sometimes swoops in to take over a project.
Mostaque plans to remain CEO of the company, people familiar with the matter said, but he is supportive of bringing in strong executive talent in the model of Sheryl Sandberg, who served as Chief Operating Officer of Facebook and helped turn the company into a profitable business.
A spokesman for Stability AI declined to comment.
Know More
Stability AI stands apart from its rivals, which include Google, and the OpenAI-Microsoft partnership, in two fundamental ways. First, the company has no deep-pocketed partner that can absorb the expensive process of training AI models.
The second: Stability was not the sole creator of the AI models that are the foundation of its products. Stable Diffusion, which combined two forms of artificial intelligence to turn text prompts into images, was created by a host of collaborators, including academic researchers at Ludwig-Maximilians-Universität of Munich and New York-based company Runway.
Researchers were already working on early versions of the model when, a few years ago, Mostaque approached them and offered to fund their open-source AI models and PhD research. He also helped recruit other collaborators to help bolster and speed up development.
Mostaque, a former hedge fund manager in the U.K., also helped personally finance the expensive compute power necessary to build the Stable Diffusion model. According to people familiar with the matter, Stability's commitment to pay for Amazon Web Services, which he guaranteed against his own personal wealth, was $75 million.
Stability had barely closed its venture funding round in October when a massive AWS bill came due, these people said.
Since the impressive debut of Stable Diffusion last summer, Stability has faced a wave of competition from rivals. Midjourney, the AI model used to create the viral image of the Pope in a puffy jacket, has raced ahead as the leader in image generation, beating OpenAI's DALL-E, according to people briefed on the numbers.
Mostaque has recruited some of the top researchers in the field, including Andreas Blattmann, Dominik Lorenz and Robin Rombach.
Stability has also developed updates to Stable Diffusion, but has yet to publicly launch an AI model that it built from the ground up. It is working on a language model to compete with ChatGPT, but it has been delayed and it's unclear when it will be released publicly.
Step Back
Mostaque stands out among the fast-growing crop of AI leaders because he does not have a traditional tech background and has never been an AI researcher (he does have a computer science degree).
He has also pursued an unorthodox business model and corporate structure, according to people who have worked at the company and investors who were briefed on the company's plans.
Early on, Mostaque envisioned two business models. Consulting, including helping companies incorporate AI tools, was one possible area of revenue.
But he also raised the idea of courting sovereign wealth funds by setting up satellite offices in their countries, according to people familiar with the pitch. In exchange, the funds would invest in Stability AI.
Stability seems to have abandoned the sovereign wealth fund strategy, according to people familiar with the plans.
But the plan would have aligned with Mostaque's "distributed" approach to running the company. Not only are employees scattered all over the world, company insiders say he also gives employees unprecedented freedom, which increases costs and has slowed product development.
He can also be prone to exaggeration. Soon after last year's fundraising, Mostaque told his staff that he planned to raise an additional $1 billion in funding, a former employee said, which would amount to one-quarter of its potential valuation. People familiar with the company's fundraising strategy say it is not seeking to raise anywhere near $1 billion.
Despite his chaotic approach to leadership, Mostaque is well liked by employees and people in the AI industry, according to people who know him and have worked with him.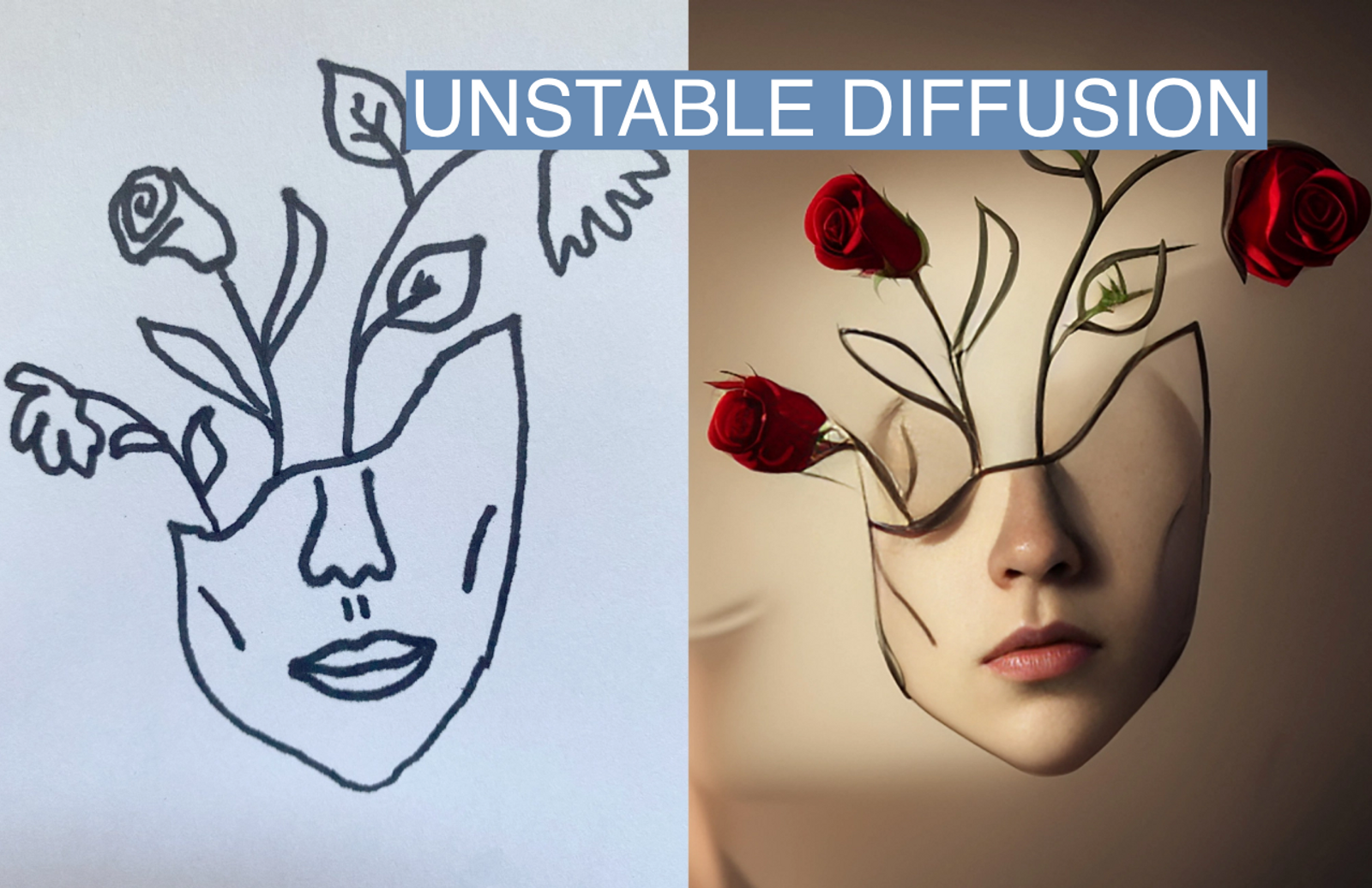 Reed's view
Stability's instability is the talk of the AI industry right now. At the same time, there are a lot of people rooting for Mostaque to succeed.
It might actually be more surprising if Stability was not a mess right now. Mostaque has never founded a tech company, nor is he a veteran of the industry. He isn't following any of the familiar Silicon Valley templates and yet he's grown his company as fast as any hot startup.
And many nascent tech firms are chaotic. For a good taste of this, read Ben Horowitz's "The Hard Thing About Hard Things."
That's not to say Stability is doomed. It has name recognition and a powerful product. If it can power through this stage of its growth, it will probably come out the other end stronger. Facebook saw its growth plateau at 700 million monthly users in 2011; that number is now close to 3 billion.
One question is whether Stability can react quickly to put out fires on two fronts. One is a technology problem: It needs to show it can develop cutting edge AI models on its own, a milestone it may soon accomplish.
Another question revolves around its business model, and whether it can ramp up sales to large companies. There are plenty of examples of open source software companies becoming huge. One is Red Hat, which built a business around Linux and was acquired by IBM for $32 billion in 2019. But Red Hat didn't need to pay for supercomputers to train AI models. Stability needs to figure out a way to make that business work, and quickly.

Room for Disagreement
There's an argument to be made that open source AI models are the only ones large companies and government agencies can really trust. Open source would allow them to customize the models and run them on their own computer systems. Otherwise, it means sending potentially sensitive data outside the company's control.
It still isn't quite understood what happens to that data in the new world of AI, where everything becomes a "corpus" on which new models can train and learn.
As a significant player in open-source AI models, Stability AI stands to benefit from that market dynamic.
"Algorithmic and data set transparency, actually open AI(.com) is going to be essential where we are going," Mostaque tweeted on April 5. "Large black box systems show great emergent properties but are not suitable for many mission and society critical systems and functions."

Notable
Mostaque recently talked to journalist Eric Newcomer about whether going public is in the cards for Stability AI.
In this New York Times profile focused on potential misuse of Stability AI's technology, Mostaque said: "We trust people, and we trust the community."
In this fascinating interview on the No Priors podcast, Mostaque boasts about having more compute power than any private company, thanks to partnerships with governments and academia.